Denver Actors Fund in Action: Candice Andrews
Among Fort Collins Director Candice Andrews' many credits has been "Bullshot Crummond" for OpenStage Theatre. The Denver Actors Fund's overall support for Candice has since risen to $3,523.

For Fort Collins director and single mom, the struggle is ongoing
Aid recipient: Estes Park Director Candice Andrews has directed throughout Northern Colorado for the past 20 years. Most recently, she was slated to direct Ken Ludwig's "Sherwood: The Adventures of Robin Hood" for OpenStage Theatre Company in Fort Collins before the statewide COVID19 shutdown. Previous OpenStage productions include "Bullshot Crummond," "Scapin" and "Spring Awakening," as well as titles for Colorado State University, Bas Bleu Theatre Company, Fort Collins Children's Theatre and more. Currently, Candice serves as the district administrator for an arts-integrated school in Loveland.
Her medical story: In 2018, Candice was diagnosed with Stage 3 uterine cancer as well as an autoimmune blood disorder called Pholosiphliped Antibody Syndrome. When antibodies attack phospholipids, cells are damaged. This damage causes blood clots to form in the body's arteries and veins and can lead to stroke. Candice has incurred thousands of dollars in out-of-pocket medical expenses to date.
How we have helped: The Denver Actors Fund has provided Candice with $1,535 for reimbursement of eligible expenses incurred within the past 12 months. Later, the DAF paid Candice's $1,400 bill for an ambulance ride after an ischemia stroke. Candice also received $75 in targeted donations from the community and qualified for a $500 DEAR Fund income-replacement stipend during COVID for an overall gift of $3,523 to date.
'The medical bills keep coming and my biggest struggle is the emotional impact of knowing that this is a lifelong condition.'
A message from Candice: "Over the past two years, I have received beyond loving support from my OpenStage Artistic Director, Sydney Smith. I have met my insurance out-of pocket max totaling $9,400, along with at least another $5,000 in living expenses. The medical bills keep coming, and my biggest struggle is the emotional impact of knowing that this is a lifelong condition that will accumulate more medical debt, and my health outcome is unknown. For the last three years I have been a single mom, and on multiple occasions I have feared having enough money for gas. I have frequently visited the local food bank. My two little munchkins keep me going and laughing. One positive, exciting devlopment for me is that I am now a newlywed. This summer, I married my best friend, Seth. I now have a supportive husband who is my rock, and he does his best to hold us all together. I don't know what I would do without him. I am forever grateful to The Denver Actors Fund for the help it has afforded my family so far. Any future donations we receive from the Denver Actors Fund or the local community would significantly lift our spirits. Every penny fills our hearts with love. I hope to be able to pay it forward someday when I am in a better financial position to help someone else in need."
How you can help us help Candice more: If you would like to direct a specific donation to help give Candice some additional breathing room as she continues her ongoing treatments, simply mail checks in any amount made out to The Denver Actors Fund (with Candice Andrews' name written in the topic field), to P.O. Box 11182, Denver, CO 80211. Or use this donation link. If you use the online option, be sure to designate that your donation is targeted for Candice Andrews. (She will receive 100 percent of your donation.) Otherwise, your donation will be applied to the replenishment of the Denver Actors Fund's general fund.
Read testimonials from other Denver Actors Fund beneficiaries here
Note: At The Denver Actors Fund, anonymity of aid recipients is presumed and fully protected, unless and until the recipient chooses to have their story told.
---
ABOUT THE DENVER ACTORS FUND:
The Denver Actors Fund is a modest source of immediate, situational relief when members of the local theater community find themselves in medical need. In addition to $647,000 in financial relief, a team of more than 60 Denver Actors Fund volunteers have offered good neighborly assistance to more than 100 beneficiaries including meal prep and delivery, child care, transportation, errands, construction, pet-sitting and more. For more information, visit our web site at DenverActorsFund.Org.
---
HOW TO APPLY FOR AID:
To apply for Denver Actors Fund aid: Fill out this brief online form here
---

NEW: AFFORDABLE MENTAL HEALTH CARE:
The Denver Actors Fund has announced a major new collaboration with the Maria Droste Counseling Center of Colorado to provide affordable, professional health care to any qualifying Colorado theatre artist who needs it. CLICK HERE FOR INFORMATION
---
GET INSTANT, FREE MEDICAL ADVICE: The Denver Actors Fund has launch of a major new FREE medical service for qualified Colorado theatre artists: We are partnering with Hippo Health to provide access to emergency medical evaluations via video conferencing with a Board-certified physician. Click to read more about this wonderful, innovative new partnership that will further improve the lives of artists!
---
MORE WAYS TO HELP:
DONATE ONLINE:
Go to our online giving site at: ColoradoGives.Org
DONATE BY MAIL:

Send checks made out to The Denver Actors Fund to:
P.O. Box 11182
Denver, CO 80211
VOLUNTEER:
Ever thought about taking a more active role in The Denver Actors Fund? Click here for more information
---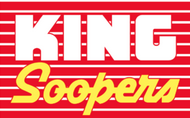 SHOP AT KING SOOPERS
Sign up for King Soopers' Community Rewards Program and raise money for The DAF just by shopping for your groceries – and it doesn't cost you an extra penny. It's like the Amazon Smile Program. To sign up, simply go here and designate The DAF as your preferred non-profit. Each quarter, King Soopers sends us a donation based on how much our supporters have spent. Thanks to all of you who are shopping for The DAF.
---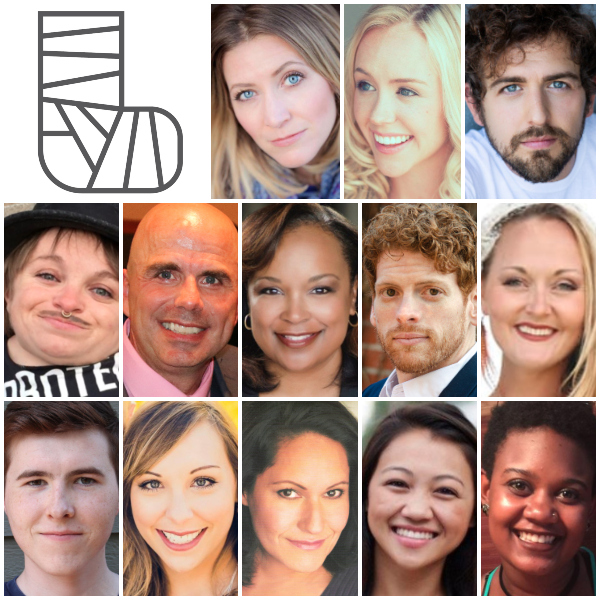 MISCAST IS NOW 'CAST'
This year "Miscast," the major annual fundraiser for The Denver Actors Fund, will pivot to "CAST 2020," a professionally produced video concert featuring Colorado theatre artists performing in roles they WERE cast to perform in before the coronavirus shut down their shows. "Tickets" (meaning access to the video) are now on-sale. The concert drops the week of October 5. Reserve your spot at the party with a $20 donation today today.
---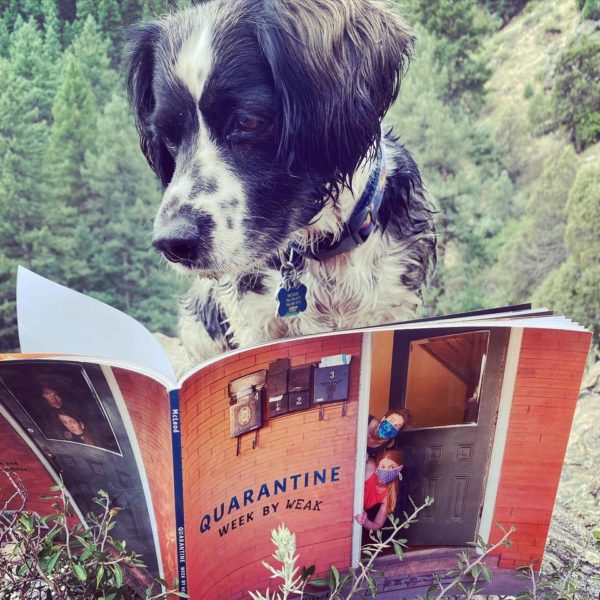 "QUARANTINE WEEK BY WEAK"
When shelter-in-place orders were issued by the state of Colorado, photographer and actor Susannah McLeod and her wife, fellow actor Chloe McLeod, joined the thousands of people whose livelihoods were impacted by COVID19. With theaters closed and events on hold, much of the couple's income was impacted. To stay creatively engaged and bring some lightheartedness to a challenging situation, the couple started a photography project documenting their lives during quarantine. They produced more than 35 sets of humorous photos comparing the beginning of quarantine to later in the "stay-at-home" period. As popularity for the series grew on Instagram and after a feature in Westword, the couple decided to publish the series as a coffee-table book to benefit The DAF. Thanks to generous sponsorship to cover the printing cost, "Quarantine Week by Weak" is now available. To order and learn more visit mcleod9creative.com
---
ONGOING: "Waiting for Obama," the audio version of a play that was an official selection at the 2016 New York International Fringe Festival, has been released as a (free) fundraiser for The Denver Actors Fund. A Colorado Springs family is convinced that Barack Obama is coming for their guns in the final weeks of his presidency – and they're right.) The play features Laurence Curry, Drew Horwitz, Chris Kendall, Leslie O'Carroll, Jenna Moll Reyes, Jessica Robblee, Luke Sorge and Mare Trevathan. It was recorded by the staff of Parker Arts at the PACE Center as an in-kind donation to The Denver Actors Fund. Listen for free on all major podcasting platforms including Spotify, Apple Podcasts and Podbean. Just by listening, you will be raising revenue for The DAF!
'Waiting for Obama' was recorded by the staff of Parker Arts at the PACE Center and edited by Ray Bailey TV as in-kind donations to The Denver Actors Fund. The actors also performed for free.
---
VISIT OUR ONLINE MERCH STORE:
Click here to see how you can buy DAF products such as T-shirts, key chains, puzzles and much more.