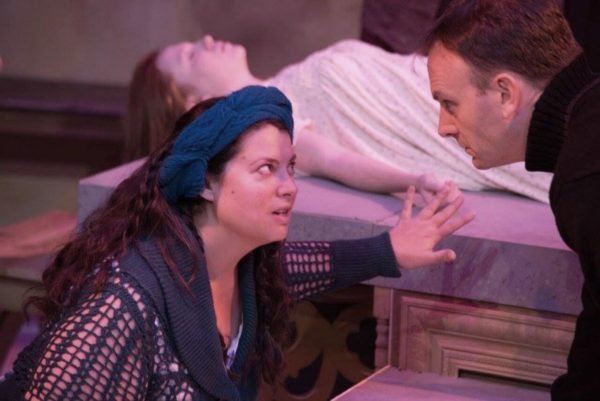 Financial aid recipient: Meghan Ralph has been heavily involved in the Denver theatre community since 2004, working as actor, stage manager, assistant director, run crew, box office, photographer and anything in-between. She is one of the founders of Equinox Theatre Company and has worked with Spotlight, Firehouse, Vintage and many others. Most recently, she played Tituba in Firehouse's "The Crucible." In 2013, she played the lead role of Theresa in Firehouse Theatre's "Boy Gets Girl."
Her medical story: Meghan recently underwent a dental odyssey. In June, she needed an emergency dental crown. Even though she had insurance through her employer, Meghan was left with $1,120 in out-of-pocket expenses for the procedure. But the pain Meghan was experiencing from the crown never went away, and  intensified over two weeks in August. This time, Meghan visited Denver Actors Fund partnering dentist Brian Kelly (also a former Broadway dancer!), who performed a root canal that brought Meghan back to pain-free dental health.
How we have helped: The Denver Actors Fund's board of directors approved a grant of $1,120 for the June procedure. As our partnering dentist, Kelly, again provided his services as a personal, in-kind donation to the Denver Actors Fund. Post-insurance, the value of Dr. Kelly's contributed services was $968. That's essentially how much Meghan would have been bound to pay any other dentist post out-of-pocket. Because of this unique partnership, Meghan receiving the essential treatment she needed at no actual cost to her – or The Denver Actors Fund.
Note: Meghan Ralph was also just our sixth aid recipient back in 2014 when she needed emergency surgery to remove her gallbladder. The Denver Actors Fund provided $700 toward her out-of-pocket expenses, and the Meal Prep Team headed by Kristen Samu delivered several homemade gluten- and dairy-free meals to Meghan's home.
More to the story: In August 2018, Meghan needed an emergency-room visit resulting in a $250 bill, which the Denver Actors Fund has paid.
The next chapter: Meghan has been diagnosed with an autoimmune disease, which has required a variety of tests that set her back by $290, which The Denver Actors Fund paid in February 2020.
The latest chapter: In October 2020, The DAF agreed to pay an additional $163.27 for hospital lab tests.
All told: To date, the overall support the DAF has provided to Meghan totals $3,491.27, plus the cost of meals and groceries.
How you can help us help Meghan more: If you would like to direct a specific donation to help give Meghan some breathing room with her present expenses, simply mail checks in any amount made out to Denver Actors Fund (with Meghan Ralph's name written in the topic field), to P.O. Box 11182, Denver, CO 80212. Or use this donation link. If you use the online option, be sure to designate that your donation is a targeted donation to Meghan Ralph. Otherwise, your donation will be applied to the replenishment of the DAF's general fund.
A message from Meghan: "I was living in fear before this. I was in pain from the first procedure and fearing the financial backlash from possibly needing more procedures. NO ONE should have to remain in pain for fear of the cost of help. This gift took away my fear and gave me confidence and made it possible to start to heal. I am so grateful to the Denver Actors Fund. You all have helped me more than you know. Thank you!"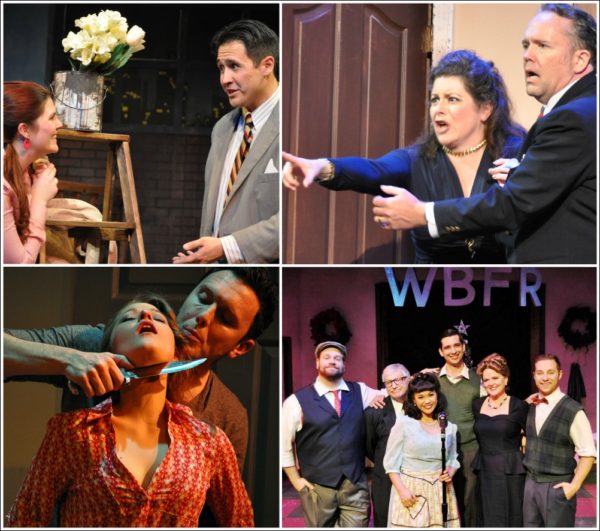 Read more Denver Actors Fund testimonials by clicking here
---
HOW YOU CAN HELP US REPLENISH:
To DONATE the Denver Actors Fund, please CLICK HERE (with our humble thanks)
---
ABOUT THE DENVER ACTORS FUND:

Video above: The Denver Actors Fund receives the Colorado Theatre Guild's 2016 Community Impact Award.
The Denver Actors Fund is a modest source of immediate, situational relief when members of the local theater community find themselves in medical need. To date, the Fund has allocated more than $647,000 to artists facing medical need. In addition to financial relief, a team of more than 60 Denver Actors Fund volunteers offers good neighborly assistance including meal prep and delivery, child care, transportation, errands, construction, pet-sitting and more. For more information, visit our web site at DenverActorsFund.Org.
---
HOW TO APPLY FOR AID:
To apply for Denver Actors Fund aid: Fill out this brief online form here
---
MORE WAYS TO HELP:
DONATE BY MAIL:

Send checks made out to the Denver Actors Fund to:
P.O. Box 11182
Denver, CO 80212
ATTEND UPCOMING DENVER ACTORS FUND EVENTS:
COMING SEPTEMBER 25: MISCAST 2017

"Miscast," the major annual fundraiser produced and presented by the Denver Actors Fund, is an opportunity for local performers to sing songs and act out scenes they would never … ever! … get cast to perform on any legit stage. Think gender-bending, race-bending and age-bending. Odd couples and mixed groups. Wrong is oh so right. "Miscast" has evolved over the years into one of the biggest nights of the year in the Colorado theatre community – and it is a really good show. The video below showing one 2016 number has now been viewed more than 400,000 times online. "Miscast2017" will be held Sept. 25 at the Town Hall Arts Center, and it will sell out, so reserve your seats now. Tickets only $20. BUY ONLINE
---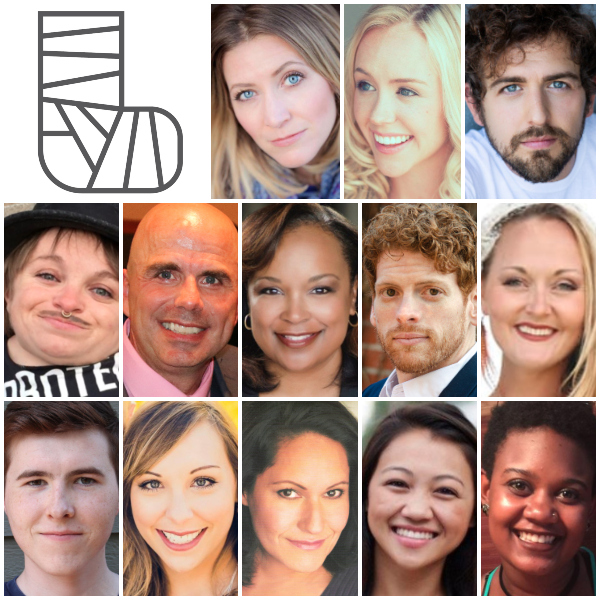 MISCAST IS NOW 'CAST'
This year "Miscast," the major annual fundraiser for The Denver Actors Fund, will pivot to "CAST 2020," a professionally produced video concert featuring Colorado theatre artists performing in roles they WERE cast to perform in before the coronavirus shut down their shows. "Tickets" (meaning access to the video) are now on-sale. The concert drops the week of October 5. Reserve your spot at the party with a $20 donation today today.
---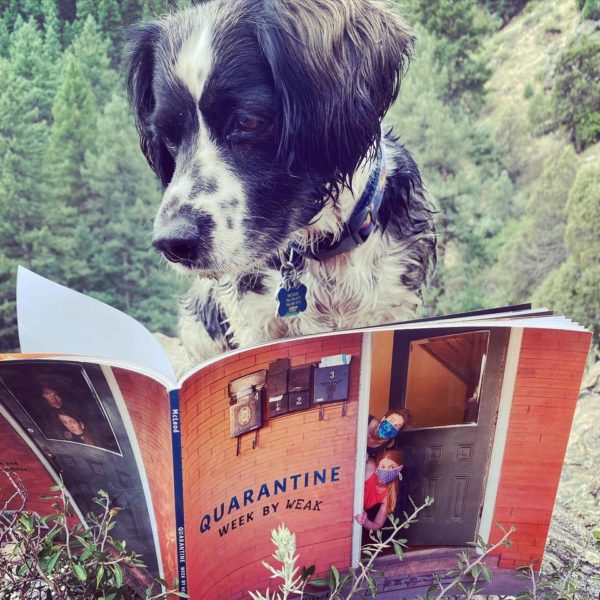 "QUARANTINE WEEK BY WEAK"
When shelter-in-place orders were issued by the state of Colorado, photographer and actor Susannah McLeod and her wife, fellow actor Chloe McLeod, joined the thousands of people whose livelihoods were impacted by COVID19. With theaters closed and events on hold, much of the couple's income was impacted. To stay creatively engaged and bring some lightheartedness to a challenging situation, the couple started a photography project documenting their lives during quarantine. They produced more than 35 sets of humorous photos comparing the beginning of quarantine to later in the "stay-at-home" period. As popularity for the series grew on Instagram and after a feature in Westword, the couple decided to publish the series as a coffee-table book to benefit The DAF. Thanks to generous sponsorship to cover the printing cost, "Quarantine Week by Weak" is now available. To order and learn more visit mcleod9creative.com
---
ONGOING: "Waiting for Obama," the audio version of a play that was an official selection at the 2016 New York International Fringe Festival, has been released as a (free) fundraiser for The Denver Actors Fund. A Colorado Springs family is convinced that Barack Obama is coming for their guns in the final weeks of his presidency – and they're right.) The play features Laurence Curry, Drew Horwitz, Chris Kendall, Leslie O'Carroll, Jenna Moll Reyes, Jessica Robblee, Luke Sorge and Mare Trevathan. It was recorded by the staff of Parker Arts at the PACE Center as an in-kind donation to The Denver Actors Fund. Listen for free on all major podcasting platforms including Spotify, Apple Podcasts and Podbean. Just by listening, you will be raising revenue for The DAF!
'Waiting for Obama' was recorded by the staff of Parker Arts at the PACE Center and edited by Ray Bailey TV as in-kind donations to The Denver Actors Fund. The actors also performed for free.
---
VISIT OUR ONLINE MERCH STORE:
Click here to see how you can buy DAF products such as T-shirts, key chains, puzzles and much more