Photo series: My night at the Catamounts' 'Jon'

The jobs of the producer and director are never done. For the first preview performance, director Amanda Berg Wilson, left, and producer Sara McPherson Horle take tickets at the door.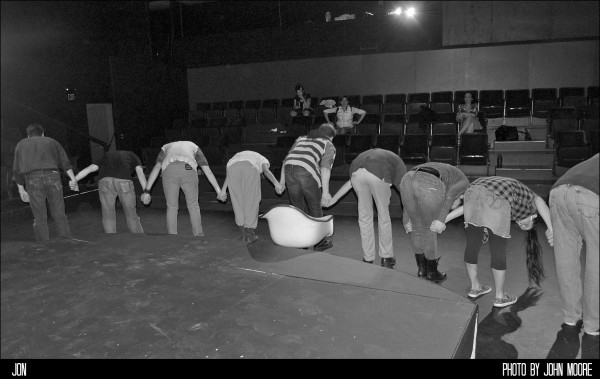 Curtain call as it looked in rehearsal, above, and as it actually played out in front of an audience a few hours later, below.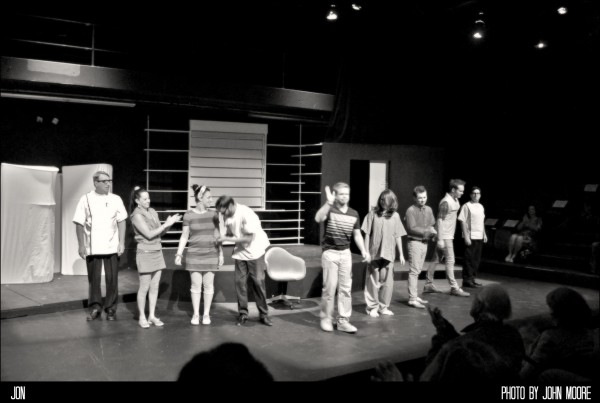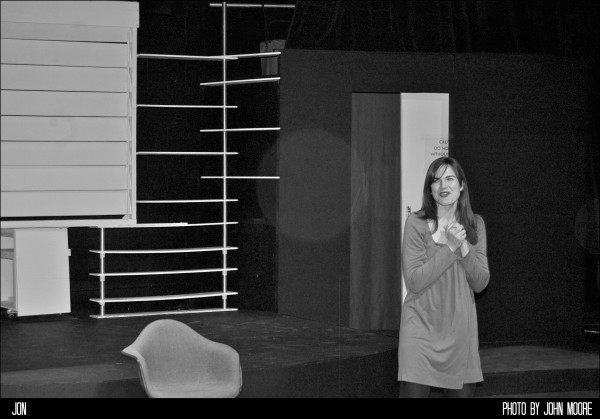 Director Amanda Berg Wilson, left, thanks the audience for coming, and solicits their feedback.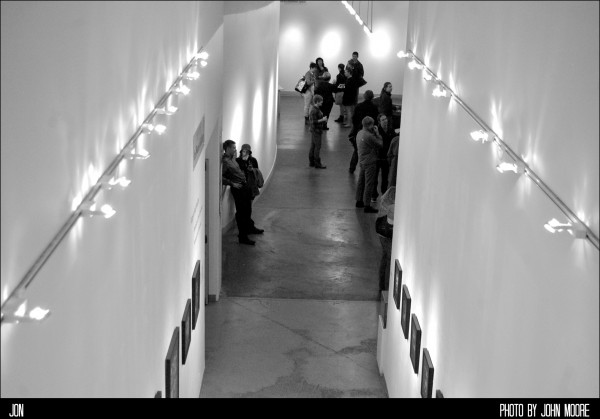 A view of the crowd from the Dairy Center's art-gallery lobby.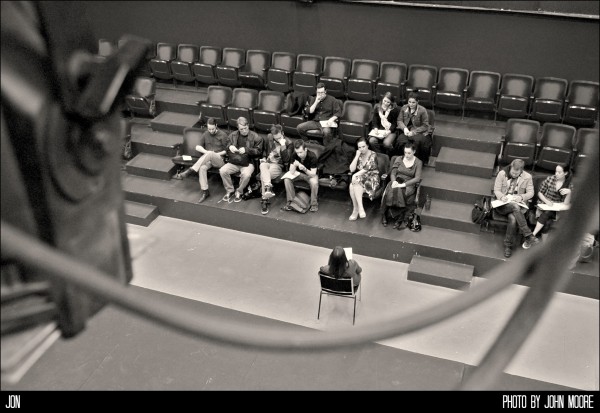 Once the audience has departed, director Amanda Berg Wilson has a few final remarks for her cast in final preparation for the official opening performance the next night.

Michelle Hurtubise and Sonia Justl.
To see the our full photo series, "It's Opening Night in Colorado Theatre," featuring one intimate, iconic snapshot from 36 Colorado opening nights (and counting), click here.
Click here to subscribe to the CultureWest.org Monthly E-Newsletter
Tags:
Corey Crowley
,
George Saunders
,
Jason Maxwell
,
Joe Von Bokern
,
McPherson Horle
,
Michelle Hurtubise
,
Miriam Tobin
,
RJ Wagner
,
Ryan Wuestewald
,
Seth Bockley
,
Sonia Justl
,
Tyler Compton
,
Verl Hite