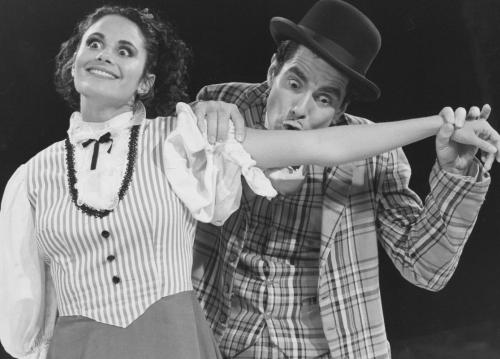 By John Moore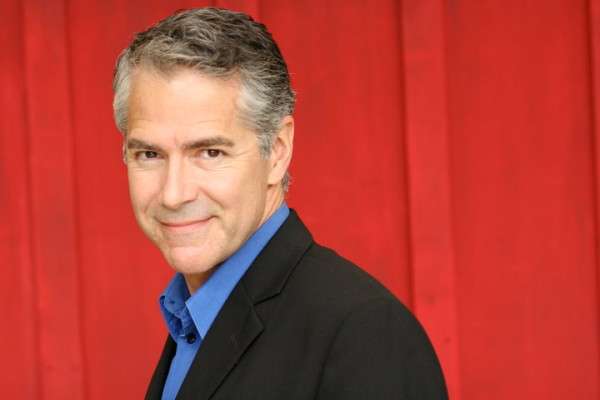 Terry Rhoads may have moved on from Denver years ago, but his impact on Colorado theater was enduring.
Rhoads played the leading man at dozens of Country Dinner Playhouse shows. He was the undisputed star for much of producer Bill McHale's heyday in the 1980s before moving on to a significant career in TV, music, film and commercials in California. Last year, he appeared in the Anthony Hopkins film "Hitchcock," as Jack Russell.
Rhoads died yesterday of amyloidosis, a rare disease of unknown cause. It occurs when an abnormal protein produced by cells in your bone marrow builds up in your organs and tissue. He was 61.
His wife, actor Lise Simms, is telling friends that Rhoads' transition was beautiful, "and to celebrate his life." They lived together in Encino, Calif.
"We lost an amazing talent and spirit today," said fellow Country Dinner Playhouse actor Patty Holland-Trout.
Rhoads started with Bill Oakley's melodrama ensemble at the former Heritage Square Opera House and came to the Country Dinner Playhouse as a Barnstormer — the actor-waiters who performed the musical pre-show. He starred in shows like "Fiddler on the Roof" and dozens more. He also starred in shows at Boulder's Dinner Theatre.
Terry played the leading role in the short-lived sitcom "Living in Captivity" and was the host of HGTV's "Desperate Spaces." He appeared in TV shows including "Murphy Brown," "Seinfeld," "Party of Five," "7th Heaven," "The Norm Show," "The Drew Carey Show," "Friends" "Yes, Dear," "3rd Rock from the Sun," "Ally McBeal," "Malcolm in the Middle," "Navy NCIS," "Phil of the Future," "House M.D.," "What I Like About You," "Two and a Half Men," "Hannah Montana," "Bones" and others.
Rhoads made a career of playing supporting roles in California, but here he was Denver's leading man.
"Even when he had a small role, like when he played Sonny in 'Grease,' he made it big," said fellow actor Brian Smith, who remembers Rhoads as a devoted Broncos fan who was so nervous during games that he could never sit down.
"He was the only actor I know who Bill McHale ever let ad lib," Smith said, "because he knew he could control it."
Rhoads was born Dec. 31, 1951, in Phoenix and graduated from Central High School in Scottsdale. He is the father of a son, Tony, and daughter, Sarah.
Smith remembers among Rhoads' many highlights was starring in "They're Playing Our Song," opposite his wife, and as Ali Hakim in "Oklahoma."
"But he was amazing in 'Me and My Girl,' " Smith said. "It just became a one-man show show. He was hilarious one moment and tearing your heart out the next. Everything he did was perfect."
Last year, Rhoads appeared on an episode of the TV Series "Better with You," and appeared in seven episodes of "Better Off Ted" (as Chet). He released a CD of songs titled "Lean."
Rhoads returned to Colorado in 2008 to join more than 170 former actors, artisans and loyal customers of the Country Dinner Playhouse. Attendees came all the way from Spain for an emotional reunion that spanned all 37 years of the barn's storied history.

Rhoads' Expedia commercial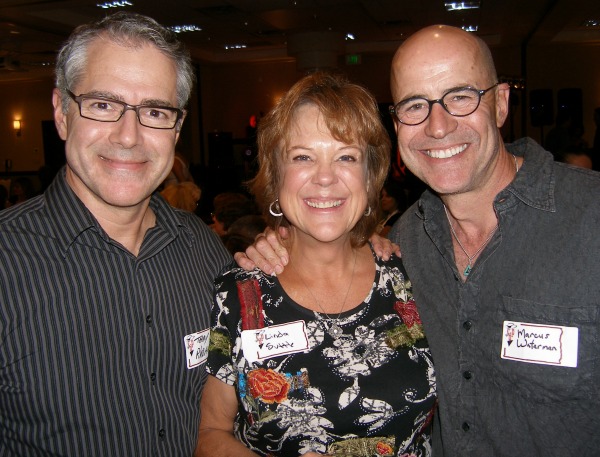 Terry Rhoads, Linda Suttle and Marcus Waterman at the Country Dinner Playhouse reunion in 2008. Photo by John Moore.
Click here to subscribe to the CultureWest.org Monthly E-Newsletter
How you can donate to the Denver Actors Fund
If you could not attend your fundraiser tomorrow, you can still help get us off the ground with your donation. Just send your tax-deductible check (ith our humble thanks) to:
Denver Actors Fund
4594 Osceola St.
Denver, CO 80212