Brenda Billings, Artistic Director at Miners Alley Playhouse and a longtime contributor to Colorado's non-profit community, has been named President of The Denver Actors Fund, Executive Director John Moore announced today.
"I am honored and very enthused to join the Denver Actors Fund," Billings said. "The founding of this unique and vital organization is making such an important difference in the lives of the Denver theatre community."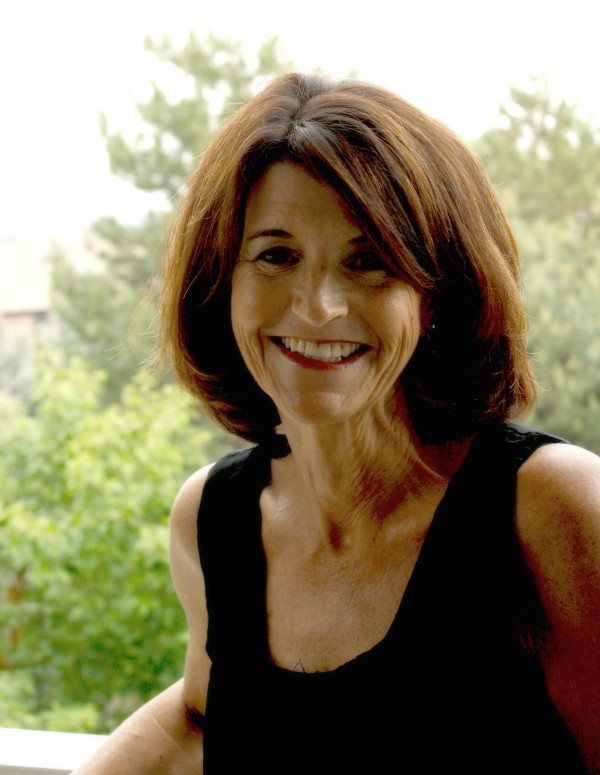 Billings succeeds Denver Actors Fund co-founder Christopher Boeckx, who will remain active as the fund's Legal Counsel.
"The Denver Actors Fund never would have gotten off the ground without the wit and wisdom of Chris Boeckx," Moore said. "He took care of all the initial filings. He led painstaking efforts to secure our good standing as a fully fledged nonprofit in the eyes of the state of Colorado and the IRS – and in record time. He also spearheaded the launch of the ongoing Tap Shoe Initiative, which allows local theatre companies to take ownership of the organization by collecting funds at their shows.
"But Chris' life circumstances have changed significantly, and so we are not only grateful to have his continuing legal guidance, but also to infuse our efforts with the energy,  clout and smarts that Brenda Billings brings to the Denver Actors Fund. She is without question a matriarch of one of Denver's most accomplished and beloved theatre families."
Moore pointed to Billings' steadfast support for the Denver Actors Fund from the beginning. Not only does the Miners Alley Playhouse give free ad space to the fund in every show program, the company keeps an authentic miner's lunch pail open in the lobby at all times to collect donations.
Billings grew up in a Kansas theatre founded by her father, the legendary PK Worley, who was a musician and director, most notably with the Evergreen Players. Brenda graduated with a degree in Speech and Drama from the University of Kansas and moved to Colorado in 1983 to marry Jim Billings of Wheat Ridge. Her brother, drummer Tag Worley, came six months later, followed by their father in 1984. That began a long family association between the Worleys and with the Evergreen Players, Evergreen Chorale, Colorado Childrens Chorale and more.
"From stage management and directing to acting, dancing and singing – I am most at home in the theatre," said Billings, whose recent directing credits include "Godspell," "The Fantasticks" and "Songs for a New World" at Miners Alley Playhouse, as well as the critically acclaimed and award-winning "Hairspray" for the Evergreen Players. She will next direct "Pump Boys and Dinettes" this summer for the Miners Alley Playhouse.
Billings has served on the Board of Directors for many nonprofits in the Denver area. Her longest tenure was with the Colorado Children's Chorale. She spearheaded their fundraising efforts for more than 10 years and was instrumental in their overall financial success. She also has been active in fundraising for the Denver School of the Arts and The Evergreen Players.
Brenda and Jim Billings have four children: Jacqui Jo, Jamie, Jessica and Brady. Jacqui Jo Billings won a 2014 True West Award for her performance in her mother's "The Fantasticks." Jamie Billings performed in the national touring production of "Spring Awakening" and went on to study direction in London. Billings' brother, Tag, remains a highly sought drummer in the local theatre community. He is married to choreographer Alann Worley.
"I am so enthused to be a part of furthering and growing the success of Denver Actors Fund," Billings said. "I am looking forward to working with John and the 'army of angels' who  have taken the charge of caring for our fellow theatre colleagues."
The Denver Actors Fund, founded in June 2013, is a modest source of  financial and other immediate relief for members of the Denver theater community who find themselves in situational medical need. In two years, The Denver Actors Fund has raised about $45,000 and distributed about $16,000 to help recipients with medical bills, insurance, co-payments, supplies and more.
(Click here to read stories about some of the actors, directors, stage managers and more who have been helped to date)
The Denver Actors Fund "Action Teams," an army of more than 60 volunteers, run errands, provide rides, meals, child care, pet-sitting, personal company and more. To date, volunteers have donated more than 200 hours of service, delivered nearly 50 meals and delivered about 15 bags of groceries.
When Moore and Boeckx started the Fund two years ago, Boeckx was a Peace Corps volunteer finishing up law school at the University of Denver's Sturm College of Law. Since graduating with honors as a member of the Order of St. Ives, he has taken a job with the Colorado Attorney General's Office, gotten married and last week became a first-time father.
"Chris and I said from the very beginning that we want helping the Denver Actors Fund to be a manageable volunteer task for everyone," Moore said, "… including us.
"We are so grateful for Chris' essential service, and we will always consider him a vital member of the Denver Actors Fund family."
One Board position remains open. Anyone interested may inquire by emailing denveractorsfund@gmail.com
MORE INFORMATION ON THE DENVER ACTORS FUND:
To apply for aid: Click here
Web site: Click here
Email us: DenverActorsFund@gmail.com
Twitter: @denveractorsfun
OUR NEXT EVENT: THE MILE-HIGH 24
Eight local playwrights are given just one night to write an original one-act piece – a lost scene from an assigned pop-classic film. The next morning, eight directors will gather their actors and scripts, and start rehearsing. The result will be performed later that same night. Performances will be held Saturday, June 27, with shows at 7 p.m. and 9 p.m. at Vintage Theatre in Aurora. Tickets are $20 each and are available online now. A portion of the night's proceeds will benefit the Denver Actors Fund. The Mile High 24 is the creation of local Producer Gene Kato. Read more about it here.