Young actor was getting a COVID test when doctors discovered a cancerous tumor in his abdomen
Aid recipient Caleb Reed: Caleb has been acting on various area stages since 2016, including twice playing Will in "American Idiot" (for Ignite Theatre and Town Hall Arts Center) and twice playing the lead role of Robbie Hart in "The Wedding Singer" (for the Aurora Fox and Performance Now). He most recently appeared in the chorus of "9 to 5" for Inspire Creative at Parker Arts. He also has performed at Breckenridge Backstage Theatre and for a year on an international tour with Up With People. Caleb, who is from Lindsey, Ohio, graduated from Northern Arizona University with a degree in Theatre Performance and moved to Colorado in 2016.
His medical story: Caleb, who is only 33, was recently diagnosed with an 11-centimeter cancerous tumor that has likely been growing in his abdomen for more than a decade. Doctors discovered it when he went in for COVID testing. He's now looking at a major surgery, followed by a month of bed rest, which means time away from his job as a teacher at Denver Language School. His long-term treatment plan may eventually include the need for a high-powered monthly shot that, if necessary, could cost up to $700 each – after insurance. Meantime, Caleb hopes to be well enough to perform in Forge Light Theatreworks' "Bare, the Musical" in January.
How we have helped: Caleb has insurance but, to date, he already has been billed just more than $6,000 in out-of-pocket expenses. The Denver Actors Fund will treat Caleb's case as an ongoing one, but the Board of Directors has approved an initial compensation of $6,000. Combined with $1,805 in community contributions, The Denver Actors Fund's overall support for Caleb is now $7,805.
How you can help us help Caleb more: Caleb is at the beginning of his cancer journey, and it is going to be a very expensive one. If you would like to direct a specific donation to help give Caleb some breathing room and focus on healing, simply mail checks in any amount made out to The Denver Actors Fund (with Caleb Reed's name written in the topic field), to P.O. Box 11182, Denver, CO 80211. Or use this donation link. If you use the online option, be sure to designate that your donation is targeted for Caleb Reed. (He will receive 100 percent of your donation.) Otherwise, your donation will be applied to the replenishment of the Denver Actors Fund's general fund.
'I'm scared right now. But my concerns in this moment have lessened, and my heart has been brighter, because of you all.'
A message from Caleb:
"To start off with the only appropriate message – I can't be thankful enough to The Denver Actors Fund. It's hard to understand what this type of 'need' might feel like until you are put into the situation yourself. I'll admit that I never imagined I could possibly be going through something this intense. It's a cliche … but when you are young, you feel invincible. Obviously that's naive.

"There's an internal desire to say 'I wish I planned better' or 'I shouldn't ask for help.' To think that I should shoulder this all alone, or keep it private. But that's not who I am. I believe with 100 percent of my being that we are a social species. That we all elevate each other. That it's healthy, and natural, and better, to depend upon each other.

The Denver ACTORS Fund, not actor's (possessive), is well-named. The pluralization of actors is on purpose, because this fund belongs to all of us. We create it, we support it, we build it, and we all may need it at one time. It's not any one 'actor's' possession.

"I'm scared right now. My present is scary, and my future is unknown and scary. But because of The DAF I can worry less. My concerns in this moment have lessened, and my heart has been brighter, because of you all.

"I've participated in fundraising for The DAF in the past. But feeling it now, it's not been enough. I will do more, because you all deserve that commitment from me. To quote my favorite musical, "Les Miserables": "Even the darkest night will end and the sun will rise." I believe that. I have to.

"Thank you, once again, and forever, to everyone who's ever given or helped or supported The DAF in any capacity. It's an honor to be a member of this community."
Read testimonials from other Denver Actors Fund beneficiaries here
The Denver Actors Fund has now made $637,000 available to Colorado theatre artists.

Note: At The Denver Actors Fund, anonymity of aid recipients is presumed and fully protected, unless and until the recipient chooses to have their story told.
---
ABOUT THE DENVER ACTORS FUND:
The Denver Actors Fund is a source of immediate, situational relief when members of the local theater community find themselves in medical need. In addition to $637,000 in financial relief, a team of more than 60 Denver Actors Fund volunteers have offered good neighborly assistance to more than 100 beneficiaries including meal prep and delivery, child care, transportation, errands, construction, pet-sitting and more. For more information, visit our web site at DenverActorsFund.Org.
---
HOW TO APPLY FOR AID:
To apply for Denver Actors Fund aid: Fill out this brief online form here
---

NEW: AFFORDABLE MENTAL HEALTH CARE
The Denver Actors Fund has announced a major new collaboration with the Maria Droste Counseling Center of Colorado to provide affordable, professional health care to any qualifying Colorado theatre artist who needs it. CLICK HERE FOR INFORMATION
---
GET INSTANT, FREE MEDICAL ADVICE: The Denver Actors Fund has launch of a major new FREE medical service for qualified Colorado theatre artists: We are partnering with Hippo Health to provide access to emergency medical evaluations via video conferencing with a Board-certified physician. Click to read more about this wonderful, innovative new partnership that will further improve the lives of artists!
---
MORE WAYS TO HELP:
DONATE ONLINE:
Go to our online giving site at: ColoradoGives.Org
DONATE BY MAIL:

Send checks made out to The Denver Actors Fund to:
P.O. Box 11182
Denver, CO 80211
VOLUNTEER:
Ever thought about taking a more active role in The Denver Actors Fund? Click here for more information
---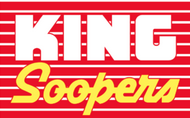 SHOP AT KING SOOPERS
Sign up for King Soopers' Community Rewards Program and raise money for The DAF just by shopping for your groceries – and it doesn't cost you an extra penny. It's like the Amazon Smile Program. To sign up, simply go here and designate The DAF as your preferred non-profit. Each quarter, King Soopers sends us a donation based on how much our supporters have spent. Thanks to all of you who are shopping for The DAF.
---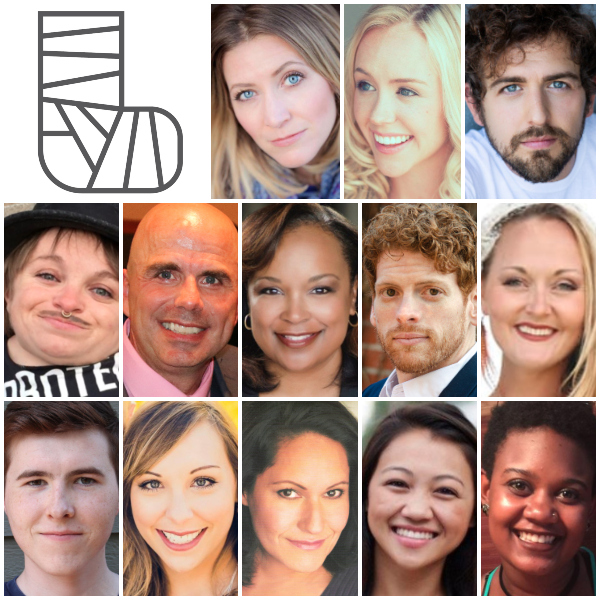 MISCAST IS NOW 'CAST'
This year "Miscast," the major annual fundraiser for The Denver Actors Fund, will pivot to "CAST 2020," a professionally produced video concert featuring Colorado theatre artists performing in roles they WERE cast to perform in before the coronavirus shut down their shows. "Tickets" (meaning access to the video) are now on-sale. The concert drops the week of October 5. Reserve your spot at the party with a $20 donation today today.
---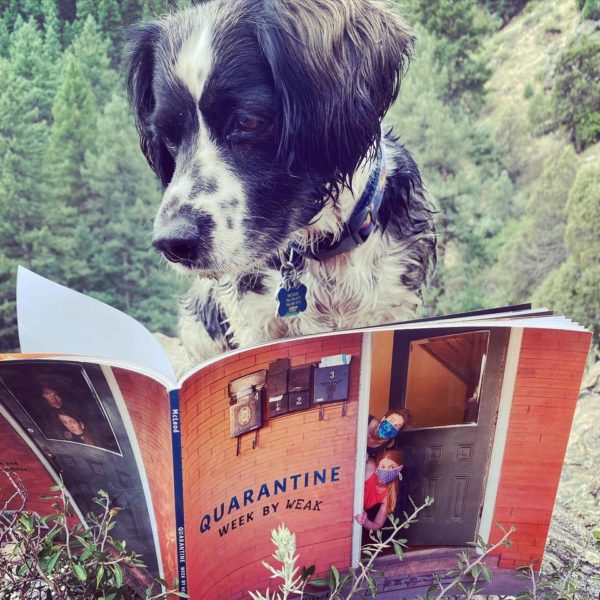 "QUARANTINE WEEK BY WEAK"
When shelter-in-place orders were issued by the state of Colorado, photographer and actor Susannah McLeod and her wife, fellow actor Chloe McLeod, joined the thousands of people whose livelihoods were impacted by COVID19. With theaters closed and events on hold, much of the couple's income was impacted. To stay creatively engaged and bring some lightheartedness to a challenging situation, the couple started a photography project documenting their lives during quarantine. They produced more than 35 sets of humorous photos comparing the beginning of quarantine to later in the "stay-at-home" period. As popularity for the series grew on Instagram and after a feature in Westword, the couple decided to publish the series as a coffee-table book to benefit The DAF. Thanks to generous sponsorship to cover the printing cost, "Quarantine Week by Weak" is now available. To order and learn more visit mcleod9creative.com
---
ONGOING: "Waiting for Obama," the audio version of a play that was an official selection at the 2016 New York International Fringe Festival, has been released as a (free) fundraiser for The Denver Actors Fund. A Colorado Springs family is convinced that Barack Obama is coming for their guns in the final weeks of his presidency – and they're right.) The play features Laurence Curry, Drew Horwitz, Chris Kendall, Leslie O'Carroll, Jenna Moll Reyes, Jessica Robblee, Luke Sorge and Mare Trevathan. It was recorded by the staff of Parker Arts at the PACE Center as an in-kind donation to The Denver Actors Fund. Listen for free on all major podcasting platforms including Spotify, Apple Podcasts and Podbean. Just by listening, you will be raising revenue for The DAF!
'Waiting for Obama' was recorded by the staff of Parker Arts at the PACE Center and edited by Ray Bailey TV as in-kind donations to The Denver Actors Fund. The actors also performed for free.
---
VISIT OUR ONLINE MERCH STORE:
Click here to see how you can buy DAF products such as T-shirts, key chains, puzzles and much more.