Acclaimed performer gets her smile back from dentist Brian Kelly
About Sheryl Renee: Actor, Vocalist, Producer and Entrepreneur Sheryl Renee has done it all on Colorado entertainment stages, but her stage work has included performances for (to mention but a few), the Lone Tree Arts Center, Town Hall Arts Center, Starkey Productions, Walden Family Playhouse, Aurora Fox, Denver Civic Theatre, Bonfils Theatre and … well, a whole lot more. Notable roles include her True West Award-winning turn as Deloris Van Cartier in "Sister Act" and "Matron Mama Morton" in "Chicago," about which Denver Actors Fund Founder John Moore wrote as the then-theatre critic at The Denver Post: "By the time hired gun Sheryl Renee struts on as the buxom prison warden and hits you with the hot note on 'When You're Good to Mama,' you know we're in the big leagues." Sheryl will be performing a 6 p.m. pre-Valentine's Day concert with trombonist Stafford Hunter at Dazzle@Bauers at 6 p.m. on Saturday, February 13.
Her medical story: When an old silver filling of Sheryl's broke, she first turned to The Denver Actors Fund's free teledoctoring service through Hippo Health. She was advised to seek dental treatment immediately because of the risk of infection.
How we have helped: The Denver Actors Fund has a partnering dentist in Dr. Brian Kelly DDS, who accepts a limited number of emergency cases each year as his personal, in-kind donation to The DAF with his kind associates at the Dental Center at Thornton Plaza. Dr. Kelly performed an exam, X-Rays and gave Sheryl a new crown. The value of Dr. Kelly's services to a typical patient would have come to $1,431. In addition, The Denver Actors Fund paid $99 to cover an outside lab fee, bringing our total support for Sheryl in this case to $1,530. Combined with other sources of support such as the new KINDNESS Fund, The Denver Actors Fund's overall support for Sheryl to date is $2,105. And the total value of Dr. Kelly's service to The Denver Actors Fund is now $83,000 since 2017. It's no wonder that last year, 5280 Magazine included Dr. Kelly among Denver's top dentists as chosen by his peers for the 13th year in a row. Dr. Kelly is himself a dancer and a veteran of four Broadway productions, and this month he officially joined The Denver Actors Fund's Board of Directors.
How you can help us help us help more Colorado theatre artists: If you would like to make a donation to The Denver Actors Fund, simply mail checks in any amount made out to Denver Actors Fund to P.O. Box 11182, Denver, CO 80211. Or use this donation link, with our humble thanks.
'WE ARE SO BLESSED THAT OUR THEATRE COMMUNITY HAS SUCH A WONDERFUL SAFETY NET.'

A message from Sheryl: "This Queen got her crown! I'll admit: I may have a bit of dentophobia, but Dr. Brian Kelly and his team at the Dental Center sure put me at ease. Special thanks to The Denver Actors Fund. We are so blessed that our theatre community has such a wonderful safety net. My filling cracked, I applied for aid on the DAF website, and Dr. Kelly and DAF picked up the full cost. The office followed all COVID rules and, as you can see from the photo below, my smile is still in effect! (By the way, we pulled our masks off for the photo.) Thank you, thank you, thank you!"
Read testimonials from other Denver Actors Fund beneficiaries here
The Denver Actors Fund has now made $718,000 available to Colorado theatre artists
Note: At The Denver Actors Fund, anonymity of aid recipients is presumed and fully protected, unless and until the recipient chooses to have their story told.
---
INTRODUCING THE KINDNESS FUND:
The Denver Actors Fund has launched an innovative new emergency COVID relief fund – with a fun, humanitarian twist. The $70,000 KINDNESS Fund provides $250 monthly stipends to qualified Colorado theatre artists whose livelihoods have been impacted by the pandemic … when they perform a basic act of socially distanced kindness. Applications are being taken here.
---
ABOUT THE DENVER ACTORS FUND:
The Denver Actors Fund is a source of immediate, situational relief when members of the local theater community find themselves in medical need. In addition to $714,000 in financial relief, a team of more than 60 Denver Actors Fund volunteers have offered good neighborly assistance to more than 100 beneficiaries including meal prep and delivery, child care, transportation, errands, construction, pet-sitting and more. For more information, visit our web site at DenverActorsFund.Org.
---
HOW TO APPLY FOR MEDICAL AID:
To apply for Denver Actors Fund aid: Fill out this brief online form here
---

NEW: AFFORDABLE MENTAL HEALTH CARE
The Denver Actors Fund has announced a major new collaboration with the Maria Droste Counseling Center of Colorado to provide affordable, professional health care to any qualifying Colorado theatre artist who needs it. CLICK HERE FOR INFORMATION
---
GET INSTANT, FREE MEDICAL ADVICE: The Denver Actors Fund has launch of a major new FREE medical service for qualified Colorado theatre artists: We are partnering with Hippo Health to provide access to emergency medical evaluations via video conferencing with a Board-certified physician. Click to read more about this wonderful, innovative new partnership that will further improve the lives of artists!
---
MORE WAYS TO HELP:
DONATE ONLINE:
Go to our online giving site at: ColoradoGives.Org
DONATE BY MAIL:

Send checks made out to The Denver Actors Fund to:
P.O. Box 11182
Denver, CO 80211
VOLUNTEER:
Ever thought about taking a more active role in The Denver Actors Fund? Click here for more information
---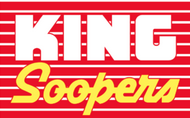 SHOP AT KING SOOPERS
Sign up for King Soopers' Community Rewards Program and raise money for The DAF just by shopping for your groceries – and it doesn't cost you an extra penny. It's like the Amazon Smile Program. To sign up, simply go here and designate The DAF as your preferred non-profit. Each quarter, King Soopers sends us a donation based on how much our supporters have spent. Thanks to all of you who are shopping for The DAF.
---
SUPPORT THE EVENTS THAT SUPPORT US:
YOGA WITH LILY BUONOCORE: Local performer Lily Buonocore will be holding a one-hour, donation-based virtual yoga class over Zoom to raise money for The Denver Actors Fund at 11 a.m. on Saturday, February 27. You can send your donation directly to Lily at her Venmo account (@Lily-Buonocore) with the description "DAF Yoga" or online here (please mention yoga in your comment.) Says Lily: "No amount is too small, and no amount is too large!" If you want to attend the free class (whether you are in a position to donate or not), send an email to lillianbuonocore@gmail.com and Lily will send you the Zoom link.
---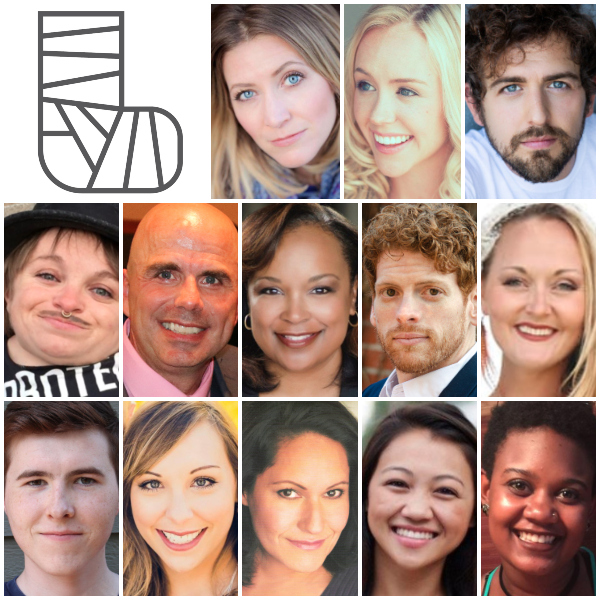 AVAILABLE NOW: This year "Miscast," the major annual fundraiser for The Denver Actors Fund, pivoted to "CAST 2020," a professionally produced on-demand video concert featuring Colorado theatre artists performing in roles they WERE cast to play before the coronavirus shut down their shows. "CAST 2020" includes nearly a dozen showstopping songs by an all-star lineup of Colorado theatre performers:
Rebecca Myers, Colorado Springs Fine Arts Center's 'The 25th Annual Putnam County Spelling Bee'
Lisa Kay Carter and Seth Dhonou, Arvada Center's 'Something Rotten'
Kalyn Heffernan of Wheelchair Sports Camp with Michelle Rocqet, Phamaly Theatre Company's 'Alice in Wonderland'
Scott Hurst, Candlelight Dinner Playhouse's 'Curtains'
Mary Louise Lee, Vintage Theatre's 'Gypsy'
McKayla Marso, BDT Stage's 'The Sound of Music'
Cal Meakins, Forge Light Theatreworks' 'Bare: The Musical'
Keith Hershman and Jessie Oblazny, Magic Moments' 'Take the High Road'
Mercedes Perez, Lake Dillon Theatre's 'Man of La Mancha'
Jenna Moll Reyes, Aurora Fox's 'Freaky Friday'
Camryn Torres, Miners Alley Playhouse's 'Once on This Island'
For your donation of at least $20, you will be sent a link to the video within 24 hours. You can then watch the concert at your leisure. Reserve your link today
'Miscast' is the major annual fundraiser for The Denver Actors Fund. It produced each year by Robert Michael Sanders and Kenny Moten, with 100 percent of all proceeds going to The DAF. 'CAST 2020' was recorded primarily at Focus Event Studios in north Denver and edited by Ray Bailey TV. We are grateful to all of them for making this important event possible, and to you for watching.
---
ONGOING: "Waiting for Obama," the audio version of DAF Founder John Moore's play that was an official selection at the 2016 New York International Fringe Festival, has been released as way of raising funds for The Denver Actors Fund. A Colorado Springs family is convinced that Barack Obama is coming for their guns in the final weeks of his presidency – and they're right. Featuring Laurence Curry, Drew Horwitz, Chris Kendall, Leslie O'Carroll, Jenna Moll Reyes, Jessica Robblee, Luke Sorge and Mare Trevathan. It was recorded by the staff of Parker Arts at the PACE Center as an in-kind donation to The Denver Actors Fund. Listen for FREE on all major podcasting platforms including Spotify, Apple Podcasts and Podbean. Just by listening, you will be raising revenue for The DAF! Or, WATCH the recording as a pay-per-view video for $9.95 on Broadway on Demand. 'Waiting for Obama' was recorded by the staff of Parker Arts at the PACE Center and edited by Ray Bailey TV as in-kind donations to The Denver Actors Fund. The actors also donated their services.
---
ONGOING: "Quarantine Week by Weak" is a new photographic coffee-table book by Susannah McLeod and her wife, Chloe McLeod, who chronicled their home life during the COVID19 shutdown with a light-hearteded photo series documenting their lives during quarantine. They produced more than 35 sets of humorous photos comparing the beginning of quarantine to later in the "stay-at-home" period. Susannah pulled out her camera and we started to play," said Chloe McLeod. As popularity for the series grew on Instagram and after a feature in Westword, the couple started exploring options to publish the series as a book to benefit The Denver Actors Fund. To order, visit http://mcleod9creative.com/shop/quarantine-week-by-weak-photo-book. This project is generously sponsored by: The Albritton Family; Natalie Bowen and Jim Corbett; Dave Dyer; Julie Dyer; and Denise Gentilini and Lynette Prisner. Additional support provided by Angie Flachman and Sandy Birkey at The Publishing House and Sandra Lee Stuart.
---
VISIT OUR ONLINE MERCH STORE:
Click here to see how you can buy DAF products such as T-shirts, key chains, puzzles and much more.