From training to trauma center: Life changes in an instant
Aid recipient: Ashley Campbell got into sound design as a theatre major at the University of Denver and was hooked. "I really enjoyed the process of creating sounds," she says. "It was one of the most exciting classes I took throughout all of college." So, she just kept doing it. Ashley recently designed the sound for Curious Theatre's The Thanksgiving Play by Larissa Fasthorse and also worked on The Humans. For the Boulder Ensemble Theatre Company, Ashley was the sound designer for Tiny Beautiful Things and worked on other shows including The Revolutionists and The Wolves. Last year, she ran sound for the Denver Children' Theatre's The Little Prince. While at the University
of Denver, she was part of a True West Award-winning effort to stage the play White Rabbit Red Rabbit as the Associate Artistic Director of her company, Pipedream Productions. The play has been performed (exactly one time) by thousands of actors around the world. It involves a sealed script that the actor reads aloud while performing its specific tasks before a live audience.
Her medical story: "One day, I was training for my new job as box-office attendant at Curious Theatre and, before I knew it, I was on the floor and my head was pulsing," Ashley says. "I had lost consciousness, hit my head on a wall and had a seizure. The ambulance was called and I was taken to Denver Health to be inspected for head trauma. Luckily, everything was good and I was fully recovered by the next day." But while Ashley has modest health insurance, she was left with an out-of-pocket bill of nearly $5,000. She has paid it down to $2,888.
How we helped: The Denver Actors Fund has been experiencing an unprecedented run on our reserves in 2020, having sent out more than $58,000 in direct medical relief in the first four months of the year – not including the $50,000 in emergency funding we have paid out through our new DEAR Fund that we have paid to Colorado theatre artists who have lost the ability to earn income during the COVID-19 shutdown. So the Board has temporarily instituted a more conservative compensation formula. Essentially, until we can start replenishing our general fund through live performance fundraisers, the Board is compensating qualified applicants at a level that is about 70 percent of normal. So in Ashley's case, the Board voted to reimburse her with $1,946.70 – or 70 percent of her remaining obligation. With targeted donations from the community, The Denver Actors Fund's total support for Ashley is now $1,996.70.
How you can help us help Ashley more: Even after our assistance, Ashley has about $800 remaining on her bill's balance. If you would like to direct a specific donation to help Ashley pay down her bill, simply mail checks in any amount made out to The Denver Actors Fund (with Ashley Campbell's name written in the topic field), to P.O. Box 11182, Denver, CO 80211. Or use this donation link. If you use the online option, be sure to designate that your donation is targeted for Ashley Campbell. (She will receive 100 percent of your donation.) Otherwise, your donation will be applied to the replenishment of The Denver Actors Fund's general fund.
A message from Ashley:  "I am so thankful to the Denver theatre community and The Denver Actors Fund for helping pay my medical bills from this day. Without you, I'd still be drowning in medical debt."
The Denver Actors Fund now has made more than $538,000 available to Colorado artists in need.
How you can help us help us help more Colorado theatre artists: If you would like to make a donation to The Denver Actors Fund, simply mail checks in any amount made out to Denver Actors Fund to P.O. Box 11182, Denver, CO 80211. Or use this donation link, with our humble thanks.
Read testimonials from other Denver Actors Fund beneficiaries here
Note: At The Denver Actors Fund, anonymity of aid recipients is presumed and fully protected, unless and until the recipient chooses to have their story told.
---
ABOUT THE DENVER ACTORS FUND:
The Denver Actors Fund is a modest source of immediate, situational relief when members of the local theater community find themselves in medical need. In addition to $538,000 in financial relief, a team of more than 60 Denver Actors Fund volunteers have offered good neighborly assistance to more than 100 beneficiaries including meal prep and delivery, child care, transportation, errands, construction, pet-sitting and more. For more information, visit our web site at DenverActorsFund.Org.
---
HOW TO APPLY FOR AID:
To apply for Denver Actors Fund aid: Fill out this brief online form here
---
GET INSTANT, FREE MEDICAL ADVICE: The Denver Actors Fund has launch of a major new FREE medical service for qualified Colorado theatre artists: We are partnering with Hippo Health to provide access to emergency medical evaluations via video conferencing with a Board-certified physician. Click to read more about this wonderful, innovative new partnership that will further improve the lives of artists!
---
MORE WAYS TO HELP:
DONATE ONLINE:
Go to our online giving site at: ColoradoGives.Org
DONATE BY MAIL:

Send checks made out to The Denver Actors Fund to:
P.O. Box 11182
Denver, CO 80211
VOLUNTEER:
Ever thought about taking a more active role in The Denver Actors Fund? Click here for more information
---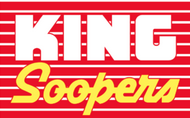 SHOP AT KING SOOPERS
Sign up for King Soopers' Community Rewards Program and raise money for The DAF just by shopping for your groceries – and it doesn't cost you an extra penny. It's like the Amazon Smile Program. To sign up, simply go here and designate The DAF as your preferred non-profit. Each quarter, King Soopers sends us a donation based on how much our supporters have spent. Thanks to all of you who are shopping for The DAF.
---
VISIT OUR ONLINE MERCH STORE:
Click here to see how you can buy DAF products such as T-shirts, key chains, puzzles and much more.