After a devastating miscarriage, a focus on healing
Aid recipient: Evergreen actor Dana Hart Wright (formerly Lubeck) has performed throughout the metro area for years, most recently in Ovation West's "Lend Me a Tenor"; a reading of Laurie Scalf Scoggins' "Polished Pieces" for And Toto Too Theatre Company; and in Benchmark Theatre's 2019 Fever Dream Festival. Assorted prior credits include The Edge Theatre's "The Graduate," Equinox Theatre Company's "Carrie: The Musical," and she guest-starred in Magic Moments' 2013 production of "Spirit and Soul." Magic Moments is an annual pop-music revue that integrates up to 150 disabled and able-bodied cast members of all abilities, ages and experience levels. Originally from New York, Dana has appeared Off-Broadway and in national tours. She has a bachelor's degree from New York University, a master's degree from and Naropa University in Boulder and a teaching license from Metropolitan State University of Denver.
Her medical story: Dana and her husband, Jono Wright, began 2020 more than $8,000 in the hole following surgery to try to save their 8-month old puppy, who died after a fluke illness. In March, Dana suffered a devastating miscarriage, and a month later needed two operations to remove a cyst. Like most, Dana has insurance – only it's bad insurance with a very high deductible. The Wrights paid off the vast majority of what they owed from these medical incidents themselves, but sent along two surgical bills to us totaling $685.
How we have helped: The Denver Actors Fund has paid the full $685 requested by the couple.
A message from Dana: "Over the years, I have seen countless people I love receive support from The Denver Actors Fund when faced with unexpected medical costs. I have always been incredibly grateful that such an entity, run by such amazingly generous people, exists. My husband and I have faced many financial challenges this year. My insurance that I pay for monthly through work is not nearly as comprehensive as I thought it was when I chose this particular plan. Even after paying an extra monthly fee, I still found myself paying considerable out-of-pocket expenses for my procedures. The Denver Actor Fund's support has taken away our financial worry. But The Denver Actors Fund doesn't only provide that needed monetary support – it provides emotional support in the form of care. There are so many reasons I have found myself longing for the Denver theatre community when living out of town, but the biggest reason is the people. We can never know when life will throw us a curveball, but we can always know that there are people out there to lift us up. Denver Actors Fund: Thank you for lifting me up when I needed it most."
One more thing: The Denver Actors Fund only makes known however much of our beneficiaries' personal medical stories as they feel comfortable sharing. In Dana's case, after great consideration with her husband, she decided she wanted her miscarriage to be part of her public story. "Although it is hard to be so vulnerable," she said, "I want the stigma around talking about these types of things to lessen. Jono and I agree that mentioning the miscarriage may help someone else feel better about their own. When it happened to me, and I started telling close friends, I heard so many stories of miscarriages, and they comforted me in a surprising way. It's more about helping another woman than it is about the perceived stigma."
How you can help us help us help more Colorado theatre artists: The Denver Actors Fund now has made more than $578,000 available to Colorado artists in need. The DAF paid out a record $150,000 in direct relief in the first five-plus months of 2020 alone, including more than $80,000 through our new DEAR Fund to support Colorado theatre artists who have lost the ability to earn income during the COVID-19 shutdown. If you would like to make a donation to The Denver Actors Fund, simply mail checks in any amount made out to Denver Actors Fund at P.O. Box 11182, Denver, CO 80211. Or use this donation link, with our humble thanks.
'We can never know when life will throw us a curveball'
Read testimonials from other Denver Actors Fund beneficiaries here
Note: At The Denver Actors Fund, anonymity of aid recipients is presumed and fully protected, unless and until the recipient chooses to have their story told.
---
ABOUT THE DENVER ACTORS FUND:
The Denver Actors Fund is a modest source of immediate, situational relief when members of the local theater community find themselves in medical need. In addition to $578,000 in financial relief, a team of more than 60 Denver Actors Fund volunteers have offered good neighborly assistance to more than 100 beneficiaries including meal prep and delivery, child care, transportation, errands, construction, pet-sitting and more. For more information, visit our web site at DenverActorsFund.Org.
---
HOW TO APPLY FOR AID:
To apply for Denver Actors Fund aid: Fill out this brief online form here
---
GET INSTANT, FREE MEDICAL ADVICE: The Denver Actors Fund has launch of a major new FREE medical service for qualified Colorado theatre artists: We are partnering with Hippo Health to provide access to emergency medical evaluations via video conferencing with a Board-certified physician. Click to read more about this wonderful, innovative new partnership that will further improve the lives of artists!
---
MORE WAYS TO HELP:
DONATE ONLINE:
Go to our online giving site at: ColoradoGives.Org
DONATE BY MAIL:

Send checks made out to The Denver Actors Fund to:
P.O. Box 11182
Denver, CO 80211
VOLUNTEER:
Ever thought about taking a more active role in The Denver Actors Fund? Click here for more information
---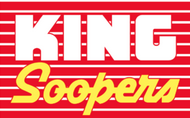 SHOP AT KING SOOPERS
Sign up for King Soopers' Community Rewards Program and raise money for The DAF just by shopping for your groceries – and it doesn't cost you an extra penny. It's like the Amazon Smile Program. To sign up, simply go here and designate The DAF as your preferred non-profit. Each quarter, King Soopers sends us a donation based on how much our supporters have spent. Thanks to all of you who are shopping for The DAF.
---
VISIT OUR ONLINE MERCH STORE:
Click here to see how you can buy DAF products such as T-shirts, key chains, puzzles and much more.