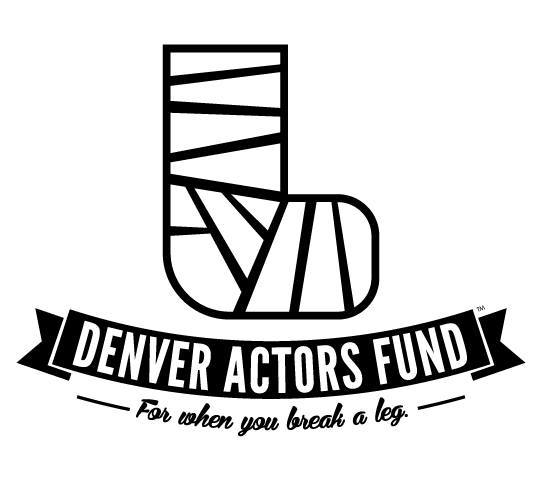 Note: At the Denver Actors Fund, anonymity of aid recipients is presumed and fully protected, unless and until the recipient chooses to have his or her story told.

Financial aid recipient No. 5: Chad Afanador has amassed an impressive resume over his 11 seasons with the Creede Repertory Theatre, highlighted by his 2010 Denver Post Ovation Award nomination for "best year by an actor." His roles that season included "The 25th Annual Putnam County Spelling Bee" (Panch); "The Ladies Man" (Bassinet); "The Joy of Going Somewhere Definite" (Stranger) and performing in the company's "Boomtown" improv-comedy ensemble. Other favorite roles have included Man in Chair in "The Drowsy Chaperone" and playing in the world premiere of Steven Cole Hughes' "Billy Hell," for which he was nominated for another Ovation Award. Denver audiences have gotten to know Chad in recent years as Creede Rep has toured its shows to the Arvada Center and Lone Tree Arts Center, including the farcical comedy "Is He Dead?" (Phelim O'Shaughnessy).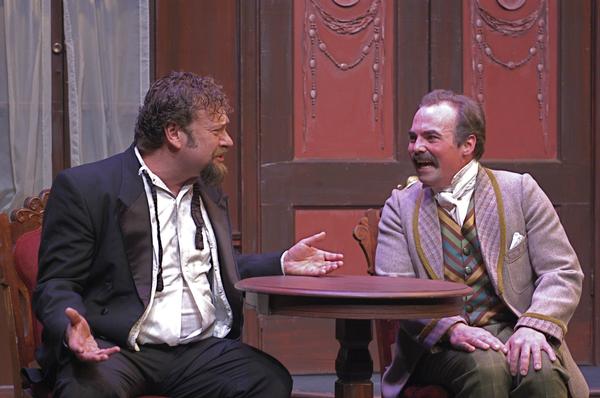 His story: Afanador and his wife, Jessica Baron, live in Boulder. Six months ago, Afanador was diagnosed with Stage 4 Hodgkin's lymphoma. That same week, Jessica gave birth to their daughter, Edith. Chad has since been receiving multiple chemo treatments while the couple has cared for the newborn together. His wife also works full-time, which means they have the blessing of health insurance, but must keep to a busy schedule. When you are battling Stage 4 cancer, going about the business of simple daily chores like making meals can be a burden. Award-winning actor John Arp is a master chef (literally), and a member of the Denver Actors Fund's new 2014 Meal Prep volunteer Action Team. Chad and John (currently appearing in the Denver Center Theatre Company's "Shadowlands") have performed together for many summers at Creede Rep. Months ago, while our Denver Actors Fund Action Teams were just in the beginning planning stages, John Arp undertook the loving task of preparing meals for the Afanadors on an ongoing basis. Really good ones. Healthy ones that best support Chad's recovery. But food supplies cost money.
How we will help: We are happy to report that Chad's chemo is working, but he is scheduled for another three tough months of treatments. In granting John Arp's request for aid, we at the Denver Actors Fund hope to accomplish two goals: We would like to help defer John's out-of-pocket costs so that he can continue to prepare regular meals for the Afanadors for the next seven weeks, at which time John will leave to perform in the summer season at Creede. And we want to do whatever we can to help keep Chad's focus on fighting — and winning — his fight. So the Denver Actors Fund has approved a $300 stipend for the express purpose of helping to pay for food supplies. When Arp leaves for Creede, we hope we can either transition his work over to the Denver Actors Fund's new Meal Prep and Delivery Action Team, or find other ways our volunteers can help the Afanador family.
A message from Chad: "I was delighted to hear about the grant from the Denver Actors Fund. It was a strange coincidence that I heard a great story about the Fund on Colorado Public Radio yesterday. Just to start, thank you for the grant to pay John. He has been very cagey about taking money from us, and we are eternally grateful. Having John cook for us has been life-saving. I have quite a few days in my cycle with fatigue, and then some follow with just a little less vigor than I would like. That's chemo, but it is working, so I am grateful to have it. He has really gone out of his way for Jessica and me during this time, and his endurance is what we most admire. We are very lucky that my wife works for CU. I am getting tremendous care at UC hospital, and her insurance is great. So I am one of the fortunate ones. But many of our friends and colleagues have sporadic or no care. Thank you so much for starting the Denver Actors Fund to help those people. My only advice is get all your lumps checked out: It is the only symptom I had when my cancer had already reached stage 4."
Update: Replenishment is the source of life for the Denver Actors Fund, and you wonderful people have embodied that this week with your response to the story of actor Chad Afanador. We paid $300 out, you kicked $610 back in. Thank you to friends new and old … The Beechum Family; the Peterson Family; TSW, Anne Medlock, Eli Rtahbun; Natalie Maynard; Mare Trevathan & Eryc Eyl; Dyarl Alexander, and two anons … for making what we are trying to do here feel so right.
HOW YOU CAN HELP:
The Denver Actors Fund is a modest source of immediate, situational relief when members of the local theater community find themselves in medical need.  For more information, visit our web site at www.DenverActorsFund.Org
How you can donate to the Denver Actors Fund: Please go here (with our humble thanks):
To apply for Denver Actors Fund aid: Download the brief form by clicking here
To donate by mail: Send checks made out to the Denver Actors Fund to:
4594 Osceola St.
Denver, CO 80212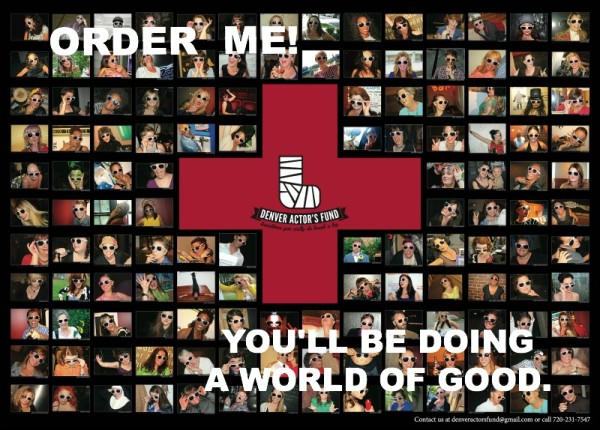 Buy a poster! 134 women (and a few token dudes) from the Colorado theater community, all supporting the Denver Actors Fund. The cost $20 per poster (20×28). To order, email your quantity to denveractorsfund@gmail.com. We'll take care of delivery and payment from there.
Visit our online merch store: T-shirts, key chains, puzzles and much more
Video: Highlights from a Feb. 10 fundraiser held on behalf of the Denver Actors Fund: