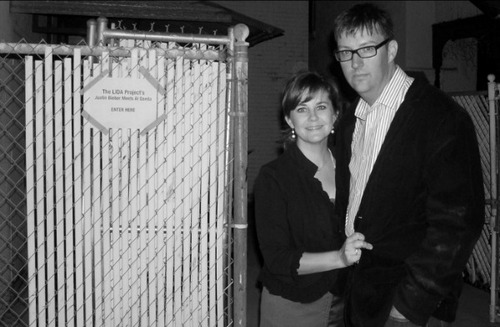 By John Moore
For nearly 20 years, Brian Freeland has been a singular force in the local theater community. As founder of the LIDA Project collective, he has been the keeper of the flame for true experimental theatre in Denver. Last month, Freeland moved with his family to New York. Freeland says the LIDA Project will live on in Denver, but only time will tell.
Either way, his place in Colorado theatre history is secure, and we couldn't let him get away without an expanded exit interview covering his past and our present. Grab a cup of coffee, sit back and read this indispensable local theatre figure's wide-ranging and sometimes scathing thoughts on the ecology of our local theatre. It's an essential read for anyone who cares about theatre in Colorado.
Here's just a taste: "I think our cultural elite in Denver gets what it deserves right now."

To read the story, click here.
Click here to subscribe to the CultureWest.org Monthly E-Newsletter
Colorado theater schedules, however you like them:

All currently running theater productions
All theater listings by company
All theater listings by opening date

Support the Denver Actors Fund:Buy our awesome fundraising poster:
So all year long I have been taking photos of beautiful women (and token dudes) from the Colorado theater community, all wearing my cheap sunglasses. Now the result of that work is this great poster supporting the Denver Actors Fund nonprofit I founded in June. Order this poster for just $20. Just send an email to denveractorsfund@gmail.com with your quantity number and address. Thanks!
How you can donate directly to the Denver Actors Fund:
The new Denver Actors Fund is a modest source of immediate, situational relief when members of the local theater community find themselves in sudden medical need. To donate to the Denver Actors Fund, please go here (with our humble thanks):