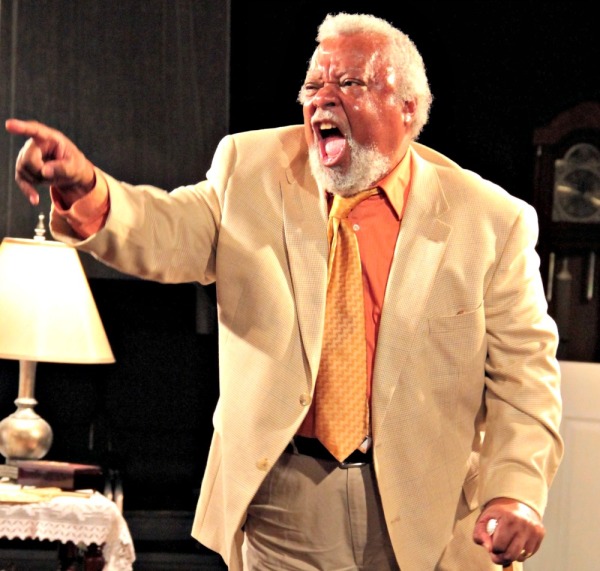 Russell Costen as Big Daddy in The Edge Theatre's 2013 production of Tennessee Williams' "Cat on a Hot Tin Roof." Photo by Rachel D Graham / RDGPhotography.
Note: At the Denver Actors Fund, anonymity of aid recipients is presumed and fully protected, unless and until the recipient chooses to have his or her story told.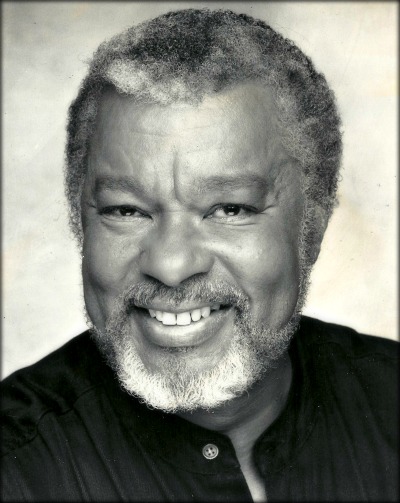 Financial-aid recipient: Russell Costen, a 69-year-old veteran of stage, screen and the U.S. Army, appeared in many local productions after moving to Denver in 1999, including "Cat on a Hot Tin Roof" (as Big Daddy) and "Tell Martha Not to Moan" for the Athena Project, the Arvada Center's "Dividing the Estate" and the LOCAL Theatre Company's new-play festival. Russell grew up in Boston and appeared in the classic Milos Forman film "Hair." (He can be seen in the number "White Boys.") While serving in the U.S. Army, he played Walter Lee Younger in a military production of "A Raisin in the Sun" in San Juan, Puerto Rico, that was attended by Leonard Bernstein. In 1985, Russell was praised by the most feared theatre critic in America for his work in the Yale Repertory Theatre's production of August Wilson's "Fences" in New Haven, Conn.: "Russell Costen is particularly formidable as the beatific Gabriel," wrote Frank Rich of The New York Times. Russell has performed everything from Camus to Pinter, but his greatest pride was likely playing the lead in "Othello," singing with the Denver-based Spirituals Project and starring in the one-man play "Paul Robeson." He also was part of the cast of the Denver Center Theatre Company's "Jitney" and "The Little Foxes." Russell supported his dream to perform through the years by working as a concierge, security officer, sales agent, human-resources director and a teacher of English as a second language. Russell was also a prolific playwright whose first play was called "Prisoner," in which one character advises another to "take care of the memories. Take care of the dreams."
His medical story: Russell was diagnosed with lung cancer in August 2014 and  underwent surgery to remove part of his lung. He spent six weeks recovering at the Denver V.A. hospital.
How we helped: The Denver Actors Fund Board of Directors unanimously approved a $1,334 grant to pay for two months of Russell's rent and other miscellaneous expenses. In addition – with Russell's permission – a group of Denver Actors Fund Action Team members led by Angela Astle endeavored over more than a month to give Russell's low-income apartment a makeover to give him a more healthy and holistic environment to come home to and recover in. "Team Russell" included Abby Angell, Angela Astle, Carol Bloom, Patrick Elkins-Zeglarski, Sam Gilstrap, Betsy Grisard, Megan Fevurly, Clint Heyn, Devon James, Cajardo Rameer Lindsey, Susan Lyles, Lara Maerz, Adrienne Martin-Fullwood, Shannon McAndrews, Billie McBride, Melissa McCarl, Sharon McClaury, Debbie Weinstein Minter, John Moore, Beki Pineda, Onna Poeter, Amelia Retureta, Eric Ross, Sean Scrutchins, Maggy Stacy, Cate Wiley and Kathi Gibbs Wood. When Russell was released from the hospital, these people and more from DAF Action Teams continued our support for Russell in his recovery.
A message from Russell: "Isn't it extraordinary when people can offer you such extraordinary generosity, love and affection, which you never even knew existed or asked for? Such kindness! Such kindness! Thank you."
Update: Russell died on October 3, 2018, from a recurrence of lung cancer. Read more about his extraordinary life here. The Denver Actors Fund paid $900 toward Russell's funeral expenses, bringing the total financial value of our support for Russell to $2,234.
Read more Denver Actors Fund testimonials by clicking here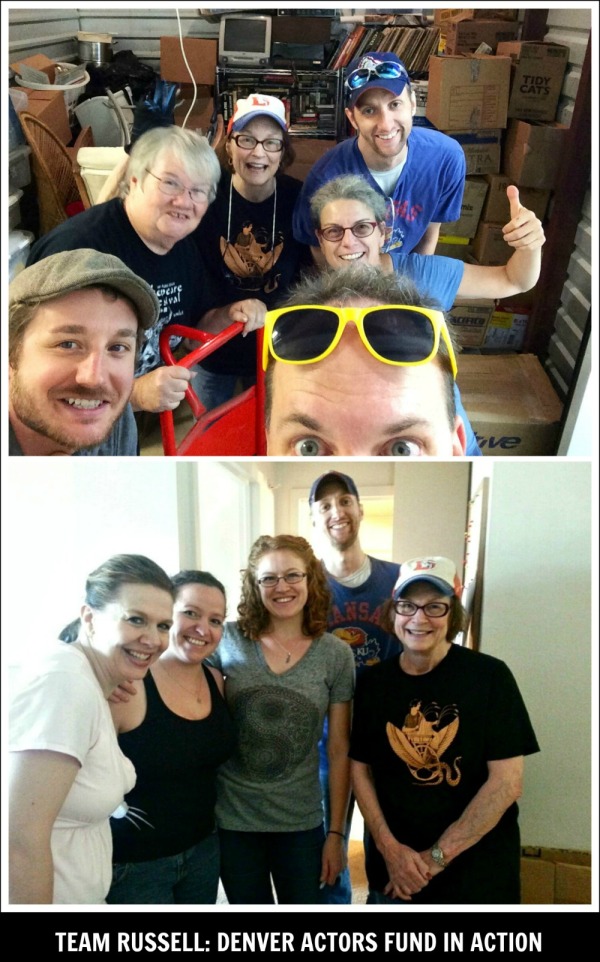 ABOUT THE DENVER ACTORS FUND:
The Denver Actors Fund is a modest source of immediate, situational relief when members of the local theater community find themselves in medical need. In addition to financial relief, a team of more than 60 Denver Actors Fund volunteers offers good neighborly assistance including meal prep and delivery, child care, transportation, errands, construction, pet-sitting and more. For more information, visit our web site at DenverActorsFund.Org
APPLY FOR AID:
To apply for Denver Actors Fund aid: Fill out this brief online form here
MORE WAYS TO HELP:
DONATE BY MAIL:

Send checks made out to the Denver Actors Fund to:
P.O. Box 11182
Denver, CO 80211
COME TO OUR FUNDRAISING EVENTS:
Sept. 29: Miscast 2014, Directed by Robert Michael Sanders at the Aurora Fox. Click here for details and tickets.
Dec 8 and 15: "BALLS! A Holiday Spectacular" will perform at Lannie's Clocktower Cabaret. Click here for details and tickets.
BUY A POSTER!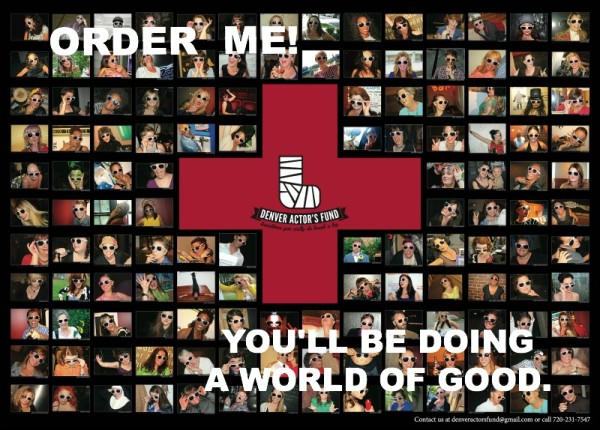 134 women (and a few token dudes) from the Colorado theater community, all supporting the Denver Actors Fund. They cost $20 per poster (20×28). To order, email your quantity to denveractorsfund@gmail.com. We'll take care of delivery and payment from there.
VISIT OUR ONLINE MERCH STORE:
Click here to see how you can buy DAF products such as T-shirts, key chains, puzzles and much more
Video: See highlights from a Feb. 10 fundraiser held on behalf of the Denver Actors Fund: