To see caption information on any photo above, or to see the gallery on a mobile phone, click here. (It will be on the lower-left corner.) Or just click "show info" on any photo.
By John Moore
Nov. 12, 2013
Opening No 131: Curious Theatre's "Rancho Mirage": Colorado native Steven Dietz's latest play continues Curious' entire season of evident if perhaps unintentional looks at dysfunctional family relationships. Here, six longtime "friends" (?) gather for one final dinner party. The evening unfolds with comic surprises, alarming secrets and near-farcical bombshells. Also featuring Erik Sandvold, Emily Paton Davies, C. Kelly Leo, David Russell, Karen Slack and Devon James. Directed by Christopher Leo. Dietz is now the most produced playwright in Curious history. Dietz also wrote "Jackie & Me," which will be performed by the Denver Center Theatre Company, opening Nov. 15. "Rancho" showtimes: 8 p.m. Thursdays-Saturdays; 2 p.m. Sundays through Dec. 7 at 1080 Acoma St., 303-623-0524 or Curious' web page. Thanks: Sean Cummings, Kate Marie.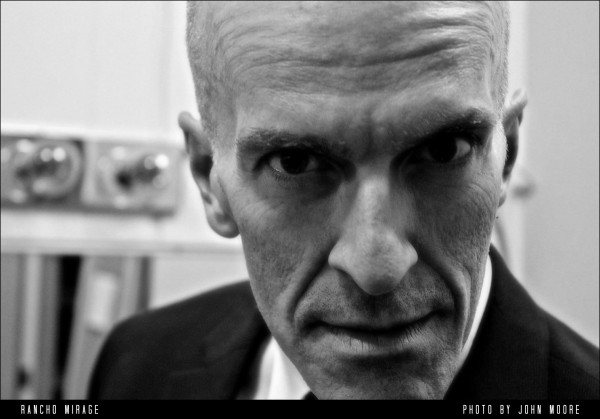 "It's been a year … did you miss me, Denver?" "Rancho Mirage" marks oft-honored freakyman actor Bill Hahn's return to the stage since last appearing at Curious in "The Elaborate Entrance of Chad Deity." Here, he plays a freakily normal-seeming suburban husband. Which, for Bill, is, you know … freaky.
Click here to subscribe to the CultureWest.org Monthly E-Newsletter
Colorado theater schedules, however you like them:

All currently running theater productions
All theater listings by company
All theater listings by opening date

How you can donate to the Denver Actors Fund
The new Denver Actors Fund is a modest source of immediate, situational relief when members of the local theater community find themselves in sudden medical need. To donate to the Denver Actors Fund, please go here (with our humble thanks):