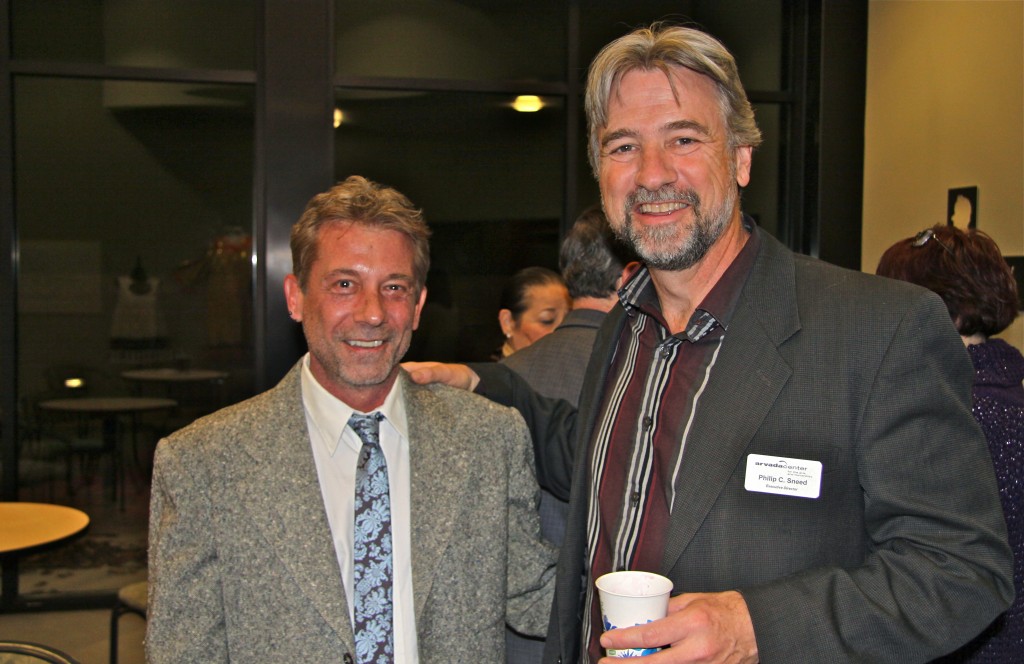 By John Moore
Jan. 27, 2013
Philip Sneed loves the symmetry of it all: His first two professional jobs were with the Arvada Center and the Colorado Shakespeare Festival. Fast-forward more than 30 years, and now his two most recent jobs are with the Arvada Center and the Colorado Shakespeare Festival.
Although his professional career as an actor began at the Arvada Center, Sneed didn't get cast in the first production there in 1976 — it was for the musical "Anything Goes" — because, he says, "I couldn't tap dance." Ironic, given that Sneed's ability to tap dance Colorado Shakes through the six worst economic years in the nation since the Great Depression helped him land the job as executive director of the Arvada Center, which he officially assumes this coming week.
In a wide-ranging interview, the now former producing artistic director of the 55-year-old Colorado Shakespeare Festival offered up his opinions on a wide range of topics, from the precarious future of Shakespeare festivals as an entertainment industry, to why he pulled Colorado Shakes out of future consideration for Colorado Theatre Guild's Henry Awards, to what kind of changes may (or may not) be in store for the Arvada Center. He also recalls his first unflattering review as an actor in The Denver Post. (Side note: I didn't write it!)
Sneed, a graduate of Golden High School, performed for three seasons with Colorado Shakes in the late 1970s as a student at the University of Colorado. He returned in 2006 as boss of both the business and artistic divisions. His timing could not have been worse. As the world economy tanked, the festival lost nearly $1 million between 2007 and '09. By 2010, Colorado Shakes was breaking even again, but Sneed admits the future sustainability of Shakespeare festivals as an industry factored into his decision to leave.
The numbers, both locally and nationally, are bleak for the festival industry: At its height, in 1994, Colorado Shakes drew 36,222. Last summer, it drew 21,703 in Sneed's final season, a decline of 40 percent over nearly two decades.
The Arvada Center represents a significantly larger financial and artistic challenge for Sneed, including, as it does, all the major arts forms. Sneed goes from running Colorado Shakes with an annual operating budget of $1.3 million to helming a budget of $10.8 million at the Arvada Center, of which the theater division represents $5-6 million alone. Sneed talks about that and much more in the following exclusive conversation that serves as both his exit — and entrance — interview. True to form, Sneed didn't shy away from any questions, including tough ones like, "As you walk away from Colorado Shakes, what would you say to those people who might be glad to see you go?"
——————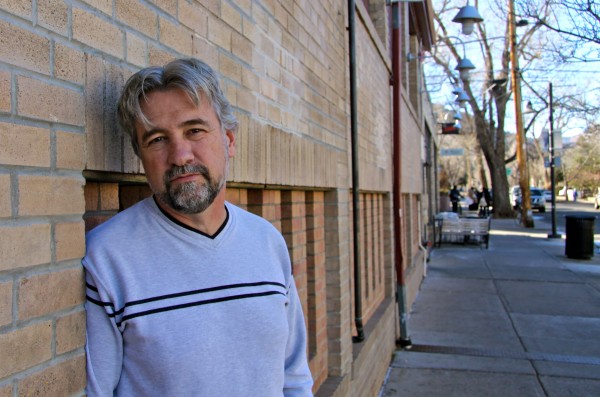 John Moore: I don't think many people know that your move to the Arvada Center is also a return to your roots.
Philip Sneed: Yes, we moved here to Colorado from South Carolina in November of 1971. I was 13. My parents liked Arvada, and they decided to get an apartment on a short-term lease while they looked for a house. It was a brand new, three-story brick apartment building near the corner of 68th and Wadsworth, across the street from the property that became the Arvada Center five years later, in 1976. That apartment building is still there. So every day when I go to work at the Arvada Center, I will be looking at the place where I first lived in Colorado 41 years ago. The following summer, in 1972, we found a house in Golden, so I went to Arvada Junior High School first, then to Golden High School, where I graduated in 1976. I knew I was going to the University of Colorado for a theater degree, but I started auditioning for the Arvada Center before they were even open. I didn't get cast in the first play they ever did — it was "Anything Goes" — because I couldn't tap-dance. But I got cast in the second play they ever did. It was in 1976, "The Contrast" by Royall Tyler. It is considered the first American play. It predates the Revolution, even. I got my first review in The Denver Post. They called me "a distracting element."
Moore: Well, I hear they are tough.
Sneed: I still have that review. And I still have the paystub from my first paid gig as an actor. I was 17 years old.
Moore: Why do you keep that review?
Sneed: I keep all my reviews. Even all the bad things you said about me.
Moore: I can't remember a thing. … So what did it mean for you to come back and become the producing artistic director at the Colorado Shakespeare Festival in 2006?
Sneed: It was a terrific opportunity to return to a place I loved, which is Boulder, in particular, and Colorado, in general. I first auditioned for the Colorado Shakespeare Festival in 1977, but did not get in. I later did three seasons there, so it was a chance to work with a company that had meant so much to me when I was a young actor. And it was a chance to get back to producing Shakespeare, which is something I was doing part-time in Lake Tahoe, California. It was just a great opportunity to come full circle. The Colorado Shakespeare Festival and the Arvada Center are the two places that gave me my start as an artist.
Moore: It feels like you were constantly confronting unexpected surprises, economic or otherwise. What was the biggest?
(Please click below to go to the next page.)