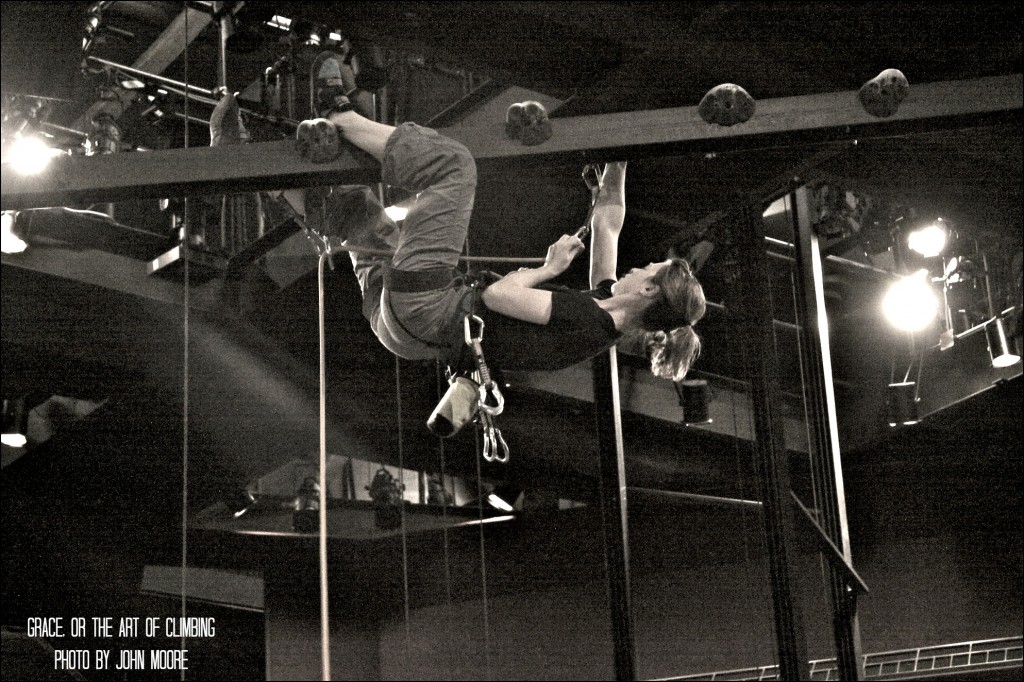 By John Moore
Jan. 26, 2013
Here are some bonus images from my night visiting the cast of the Denver Center Theatre Company's world-premiere staging of "Grace, or the Art of Climbing" on Jan. 24. In the story by Lauren Feldman, rock climbing serves as both metaphor and call-to-action for a reluctant young athlete named Emm. It stars Julie Jesneck with John Hutton, Christopher Kelly, Alejandro Rodriguez, Emily Kitchens, M. Scott McLean and Dee Pelletier. Directed by Mike Donahue. Through Feb. 17 at the Space Theatre in the Denver Performing Arts Complex, 14th and Curtis streets, 303-893-4100 or the denver center's home page. All photos by John Moore of www.CultureWest.Org. Thanks: Kent Thompson, Paul Behrhorst, Stephen D. Mazzeno, Alexandra Griesmer, Brianna Firestone, Rachel Ducat, Bruce Sevy.
To see the official 2013 photo series bringing you one intimate, iconic snapshot from more than a dozen Colorado opening nights (so far), click here.
Click here to subscribe to the CultureWest.org Monthly E-Newsletter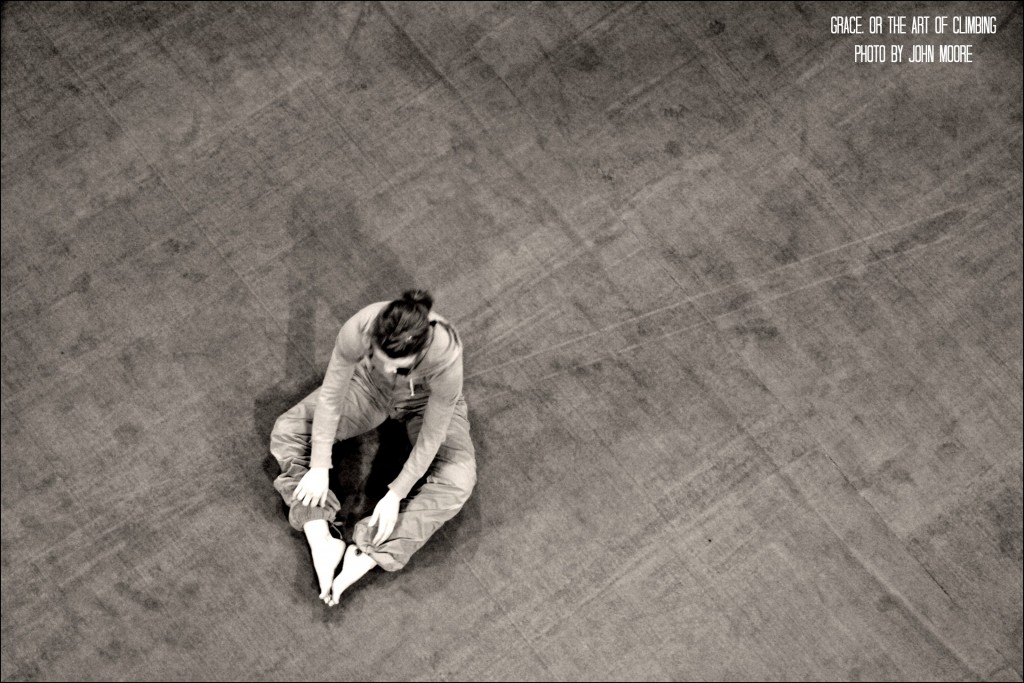 Julie Jesneck, who plays the lead character of Emm, warms up alone hours before the opening performance.
Most productions have pre-show "fight calls," where every bit of physical interaction is practiced and honed. "Grace, or the Art of Climbing" requires a "climb call." Before Thursday's opening, pictured above (and from above!), the cast goes all their risky moves, observed by crew whose goal is the maximum safety of the actors.
John Hutton plays Emm's father, Abe.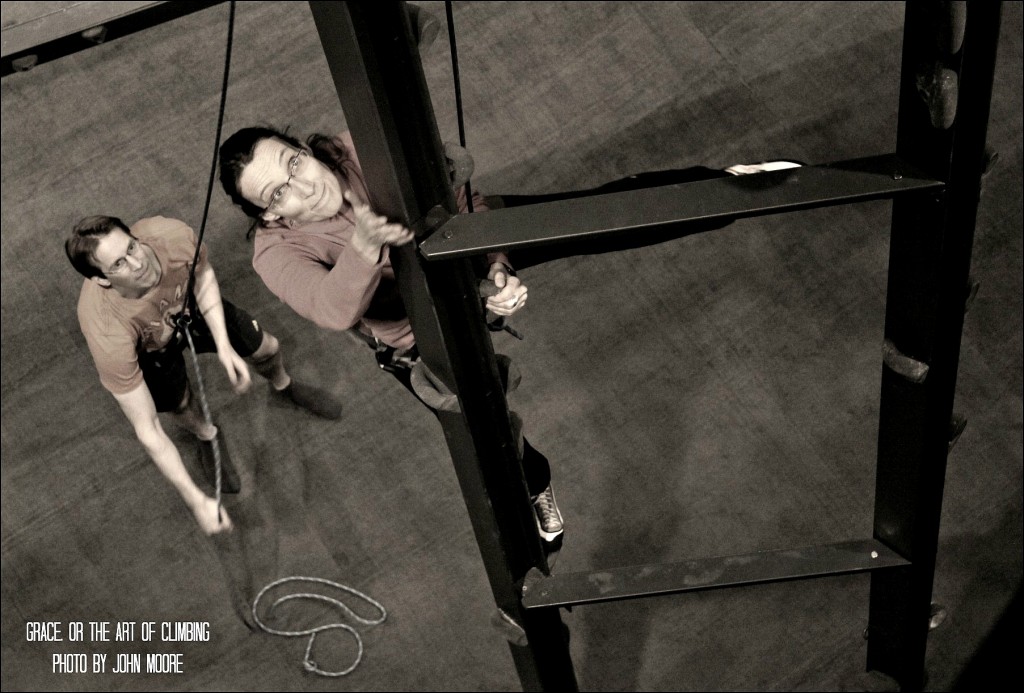 Christopher Kelly and Dee Pelletier go over a skyward move, tethered by protective ropes.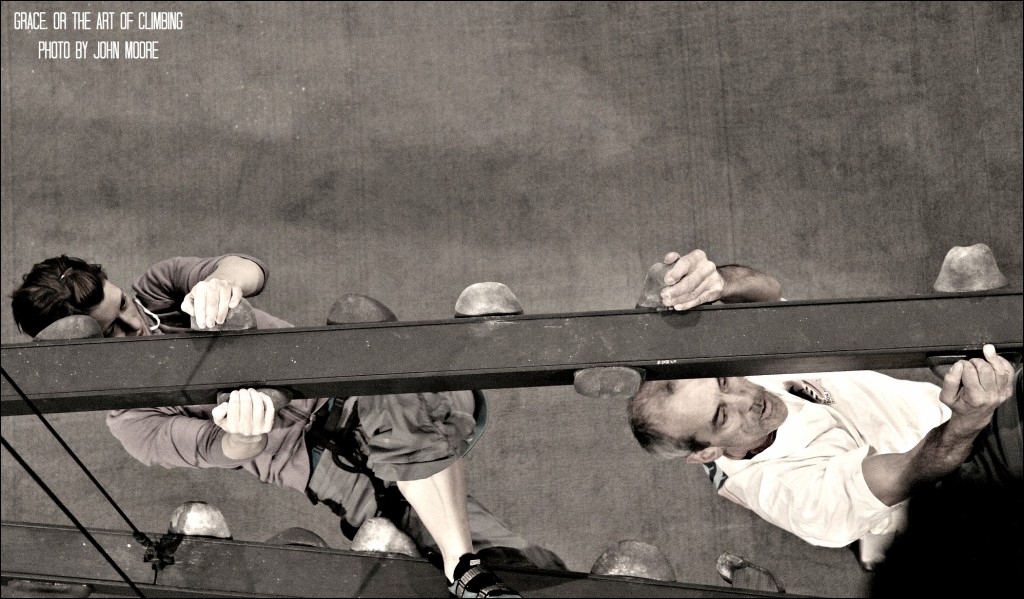 Julie Jesneck and John Hutton.
Julie Jesneck.
Christopher Kelly, M. Scott McLean, Julie Jesneck and Emily Kitchens.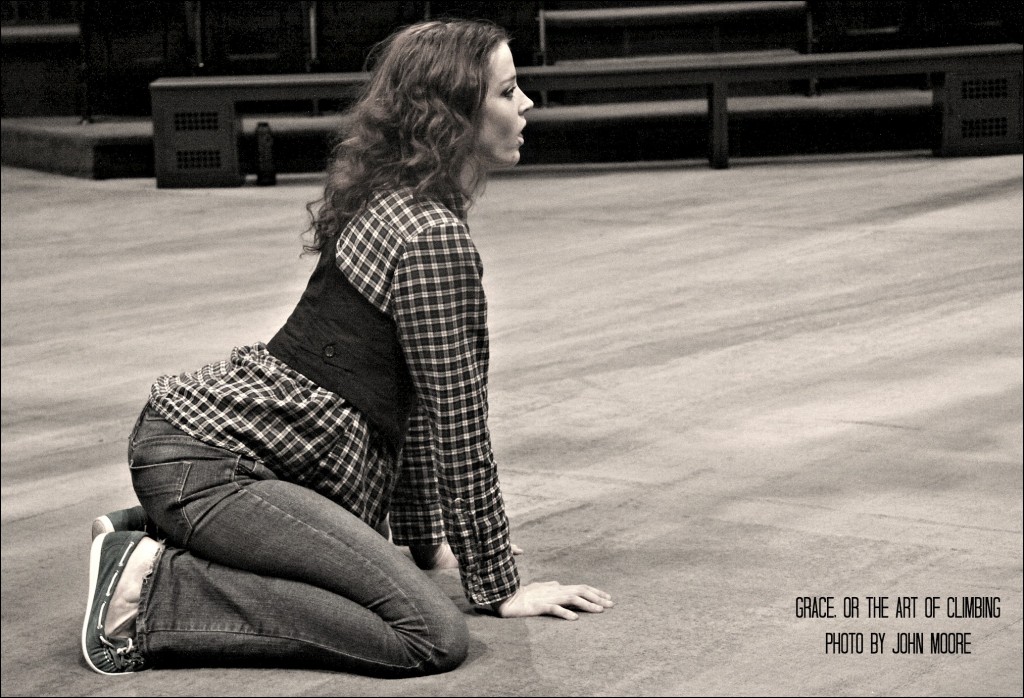 Emily Kitchens has one moment where she becomes, yes, a dog.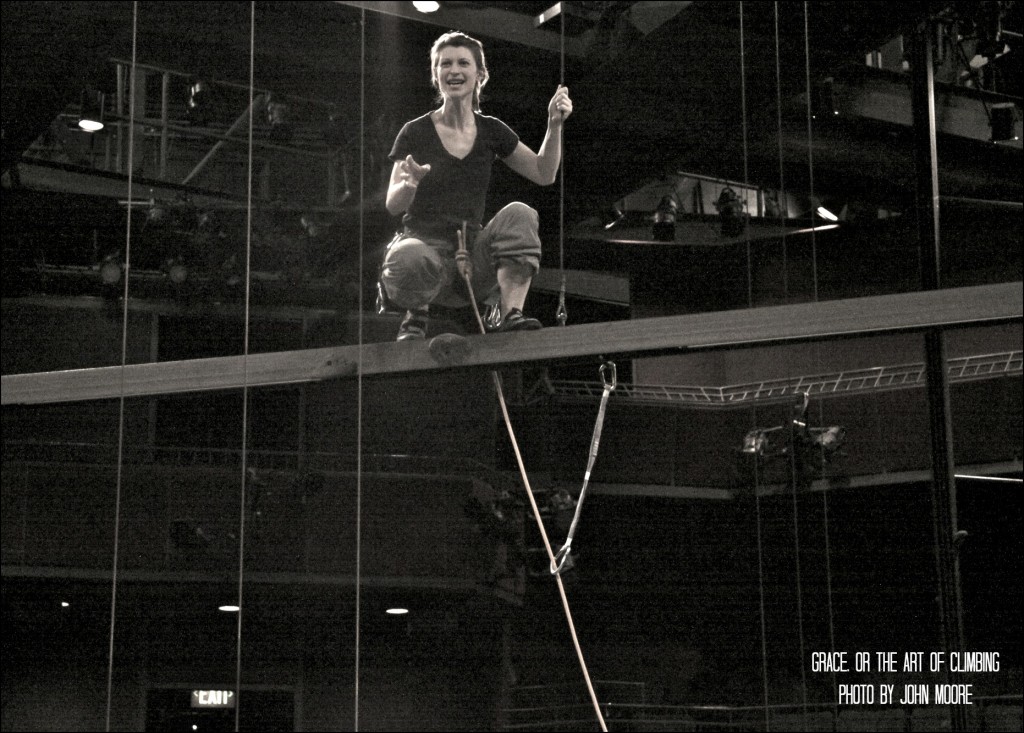 Julie Jesneck.
Every move by the cast is watched by technicians, some standing just a few feet away and others watching on video monitors behind the stage.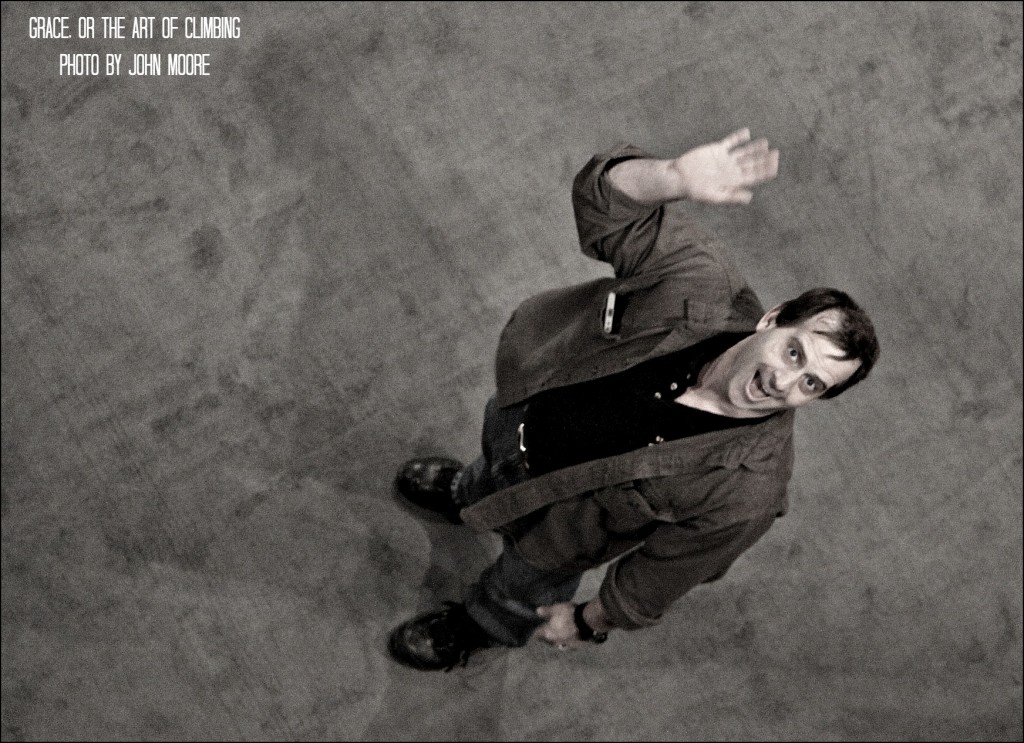 Well, hello back, stagehand Stephen D. Mazzeno.
The gateway to backstage.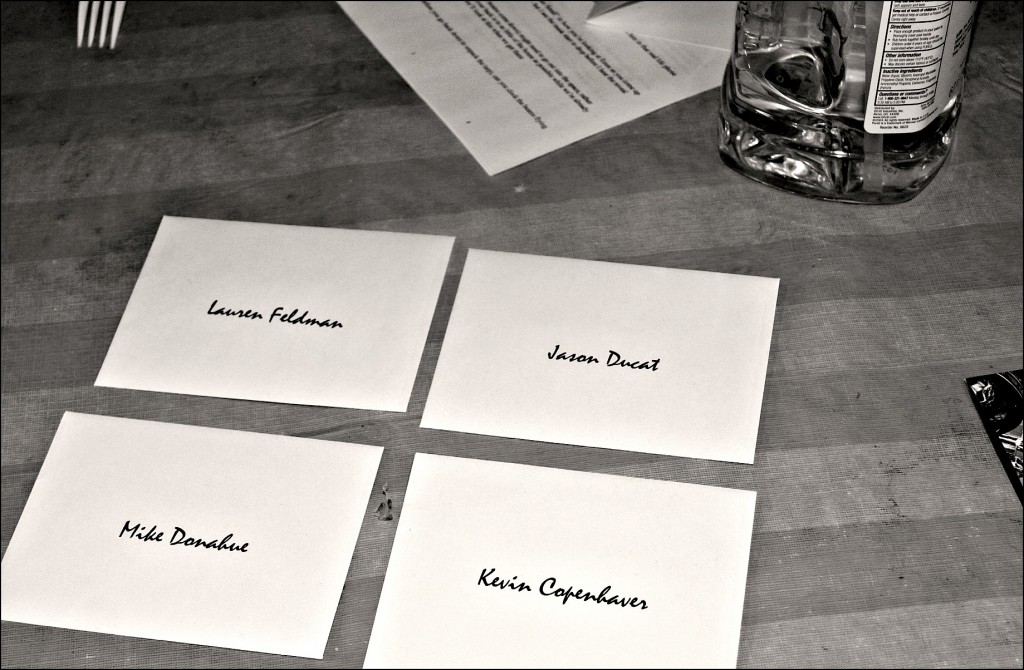 Cards greet the playwright, cast and crew backstage on opening night.
Christopher Kelly, last in Denver for "The Great Wall Story" in 2012, plays Emm's love interest, Sam — and a 7-year-old boy named Joey.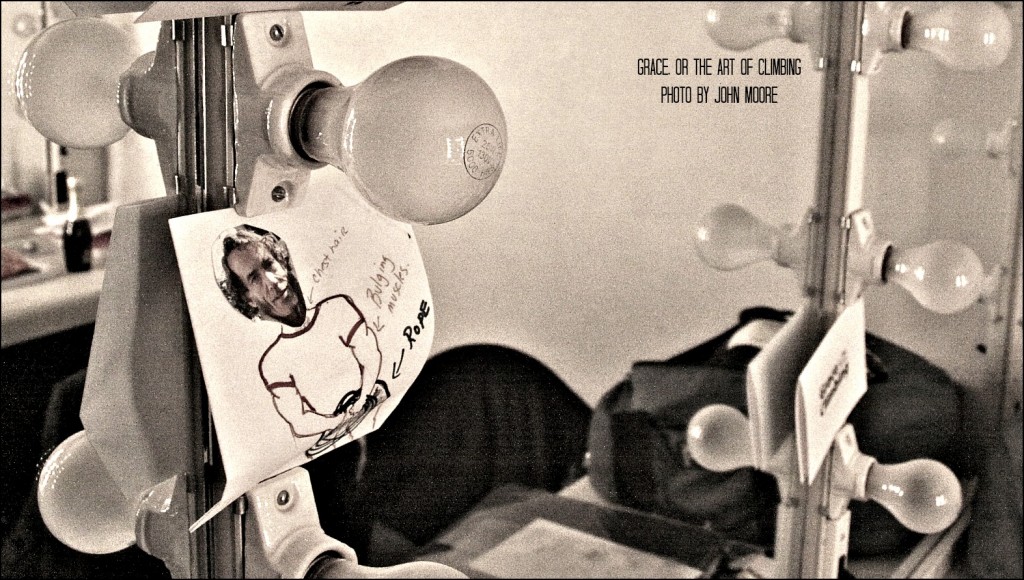 Make no mistake: Muscled John Hutton is cut for his role as Abe — and the backstage crew doesn't let him forget it.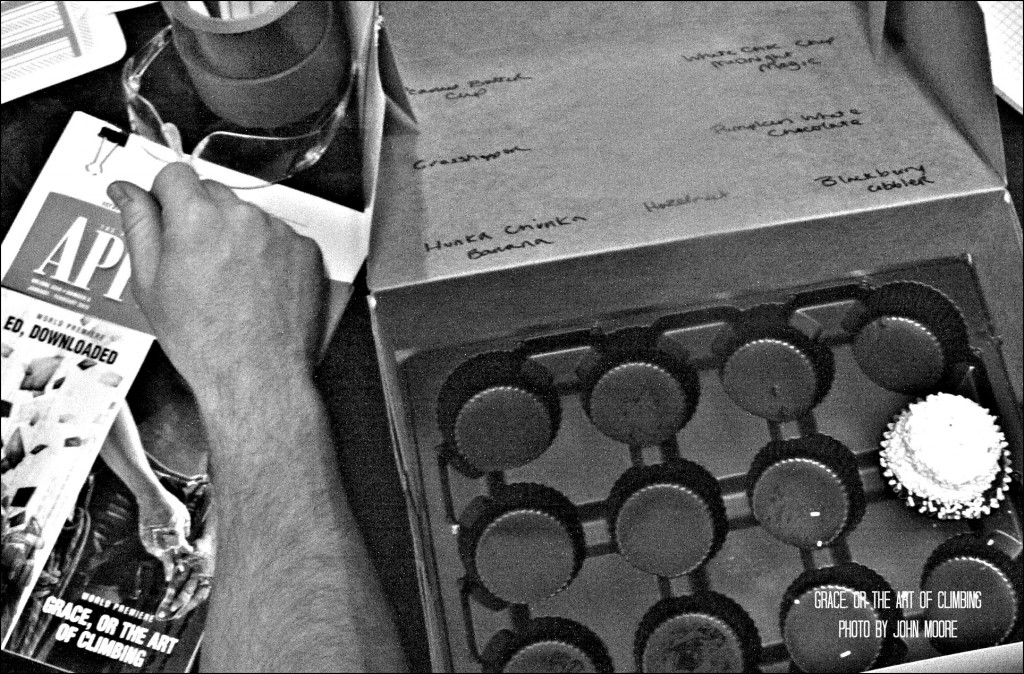 Nicely labeled backstage treats: Going, going …
Assistant Theatre Services Manager Kelli Crump takes a few tickets to expedite the start of the opening performance.
The opening-night curtain call.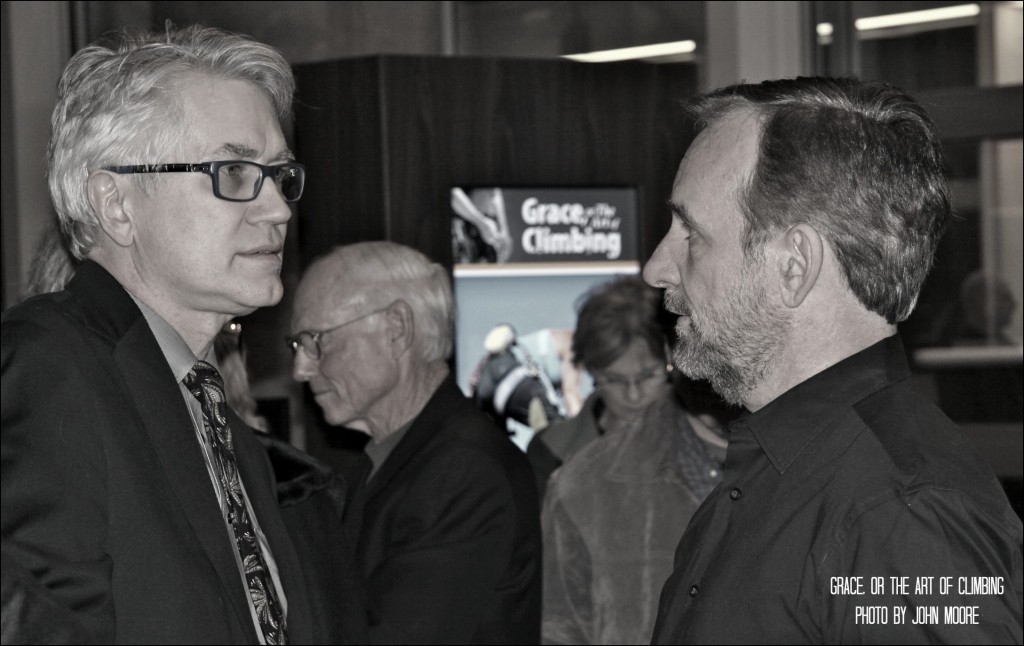 Artistic director Kent Thompson and associate artistic director Bruce Sevy convene the opening-night party in the Bonfils Theatre Complex lobby.
The volunteer ushers get to partake in the opening-night party after their hard work is done.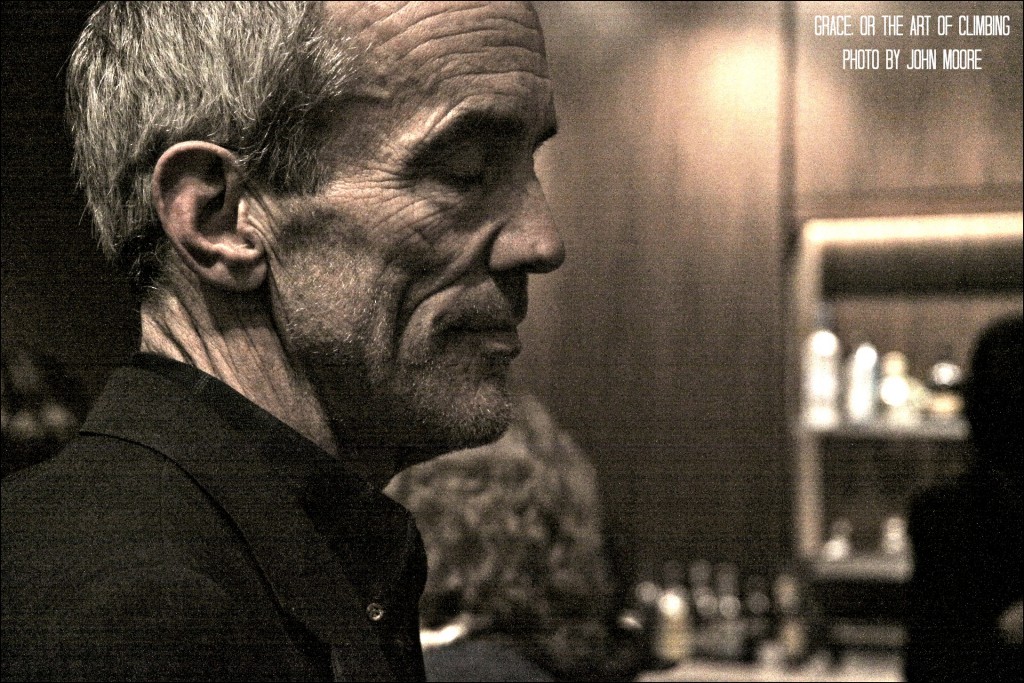 Actor John Hutton finally can take a breath.
Part of the catered opening-night spread.
Diana Dresser understudies for three "Grace" cast members, including Julie Jesnack, left.
Friends chat up Alejandro Rodriguez after he made his Denver Center debut as Emm's rock-climbing instructor, Sims.
Christopher Kelly, center, celebrates the successful opening night with co-star Julie Jesneck, right, and her real-life husband.
Click here to subscribe to the CultureWest.org Monthly E-Newsletter