Denver Actors Fund in Action: Daniel Perkins
Financial-aid recipient: Daniel Perkins, known in your theatre programs as DP Perkins, came to Colorado in 1980 to do a show at the Heritage Square Opera House, and stayed. He was part of a brigade that piled into a car and drove to Golden after the Goldenrod Showboat in St. Louis closed. The group included Alex Crawford, A.K. Klimpke and Brian Norber, all of whom went on to legendary comic careers here. Perkins quickly became a year-round performer at would come to be known as the Heritage Square Music Hall. In more recent years, Daniel played Klimpke's father, Clem, in BDT Stage's The Will Rogers Follies; he helped choreograph Ignite Theatre's production of A Chorus Line; and he played the genial laugh-peddlar Wilbur in the Arvada Center's Hairspray.
His medical story: Daniel had a seizure that broke his back, requiring a total left shoulder and right humerus replacement. He had a more recent seizure in May, resulting in many tests and hospital stays. He is now on expensive medications, and the bills continue to come in.
How we will help: Daniel has only applied for specific relief from just two of his latest (post-insurance) bills: One is for $340 from a Denver hospital; the other is $285 for an ambulance ride. The Denver Actors Fund is paying both of those bills for a total of $625. Your targeted donations bring the amount raised for Daniel Perkins to date to $775.
How you can help us help Daniel Perkins more: This present bit of small, practical relief doesn't address the full breadth of Daniel's ongoing medical odyssey and need. If you would like to direct a specific, additional donation to give Daniel some breathing room moving forward, simply mail checks made out to The Denver Actors Fund (with Daniel's name in the topic field) to P.O. Box 11182, Denver, CO, 80212. Or use this donation link. If you use the online option, be sure to designate that your donation is targeted for Daniel Perkins. Otherwise, your donation will be applied to the replenishment of the Denver Actors Fund's general fund.
A message from Daniel Perkins: "In the years since I came to Denver in 1980, I have been fortunate to be a part of the amazing, creative, talented and, most important, kind Colorado theatre family. The Denver Actors Fund has helped me and so many others, it exemplifies what makes this community so special. I can never fully express my full gratitude."
Read more Denver Actors Fund testimonials by clicking here
Note: At the Denver Actors Fund, anonymity of aid recipients is presumed and fully protected, unless and until the recipient chooses to have his or her story told.
---
HOW YOU CAN HELP US REPLENISH:
To DONATE the Denver Actors Fund, please CLICK HERE (with our humble thanks)
---
ABOUT THE DENVER ACTORS FUND:

Video above: The Denver Actors Fund receives the Colorado Theatre Guild's 2016 Community Impact Award.
The Denver Actors Fund is a modest source of immediate, situational relief when members of the local theater community find themselves in medical need. To date, the Fund has allocated more than $119,000 to artists facing medical need. In addition to financial relief, a team of more than 60 Denver Actors Fund volunteers offers good neighborly assistance including meal prep and delivery, child care, transportation, errands, construction, pet-sitting and more. For more information, visit our web site at DenverActorsFund.Org.
---
HOW TO APPLY FOR AID:
To apply for Denver Actors Fund aid: Fill out this brief online form here
---
MORE WAYS TO HELP:
DONATE BY MAIL:

Send checks made out to the Denver Actors Fund to:
P.O. Box 11182
Denver, CO 80212
ATTEND UPCOMING DENVER ACTORS FUND EVENTS: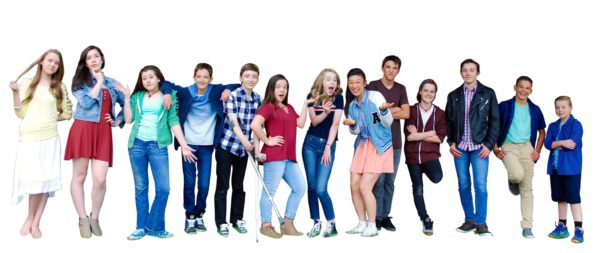 13, THE MUSICAL: What do most kids do when they want to raise money for charity? Set up a lemonade stand, organize a car wash? These kids are putting on a show! A group of 13 young, Denver-based performers who have grown up on professional stages throughout the Denver metro area, with a little help from some of the local theatre community's biggest names, are mounting 13: The Musical for Denver Actors Fund 2:00 PM & 7:00 PM to benefit the Denver Actors Fund on October 8, 2017 at the MACC. Reserve your tickets here: https://www.ticketor.com/13themusicalforthedenveractorsfund/tickets/13-the-musical-for-daf-2pm-80669#buy

"DENVER ACTORS FUND PRESENTS …" MONTHLY FILM SERIES: The Alamo Drafthouse Cinema At Sloan's Lake hosts a monthly film series in partnership with the Denver Actors Fund featuring films inspired by musicals and plays that are currently being performed by a Colorado theatre company. Next up at 6:30 p.m. Sunday, October 15: Monty Python & the Holy Grail with entertainment from our friends at OpenStage Theatre Company, who are coming all the way from Fort Collins o give you a sneak peek at their upcoming production of Spamalot before we screen the classic film. CHOOSE YOUR SEATS NOW
COMING DECEMBER 19: THE NIGHTLY MET CHRISTMAS SPECIAL
The Nightly Met is a student-run show produced by Metropolitan State University in Denver. It is part of Met TV – the award-winning student-run TV station. The Nightly Met Christmas Special will be a special event hosted by The Nightly Met's Avery Anderson and Henry Award-winning actor Annie Dwyer, featuring Ryan Chrys and Rough Cuts. 6 p.m. Tuesday, Dec. 19, at the D.L. Parsons Theatre in Northglenn. Tickets $8-$10. All proceeds benefit the Denver Actors Fund.  Reserve your tickets here
VISIT OUR ONLINE MERCH STORE:
Click here to see how you can buy DAF products such as T-shirts, key chains, puzzles and much more