Denver Actors Fund in Action: Carol Kelly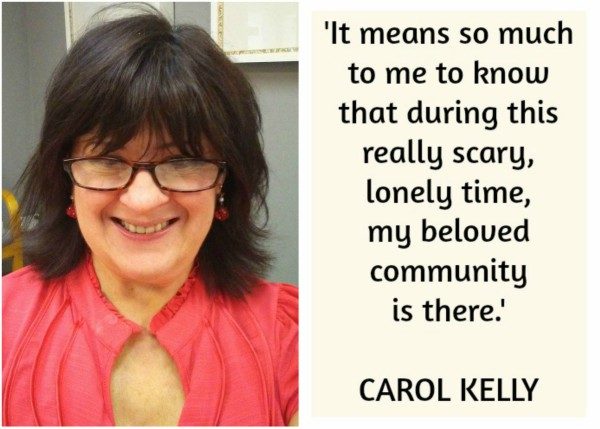 Financial-aid recipient: For 18 years, Carol Kelly was the Hair and Makeup Coordinator for Phamaly, the acclaimed Denver theatre company that creates performance opportunities for actors with disabilities. Most recently, she worked on Cabaret at the Denver Center's Space Theatre.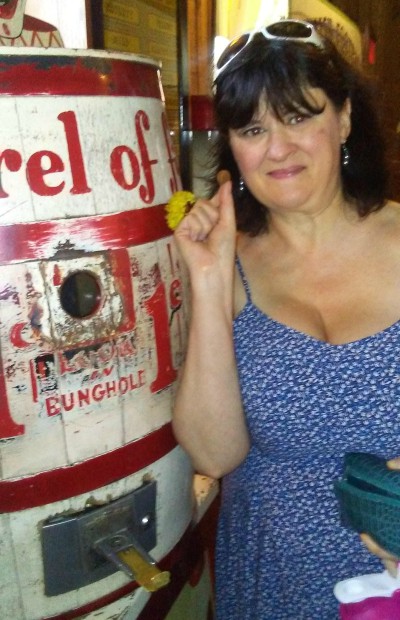 Her medical story: Carol has been put on a two-week medical leave by her doctor for two injured hips, and her current employer does not have offer short-term disability.
How we will help: Carol has no savings and needs help getting through this immediate rough patch. The Denver Actors Fund is replacing her lost pay for these two weeks, which comes to $1,000, so she can focus on getting healthy again. The ordeal has also left her feeling lonely and anxious, so two DAF volunteers will be coming to her home this week to provide companionship. Including targeted donations from the public, the DAF has now made $1,499 available to Carol.
How you can help us help Carol more: Financially speaking, Carol is living day-to-day. If you would like to direct a specific, additional donation to give her some breathing room moving forward, simply mail checks made out to The Denver Actors Fund (with Carol Kelly's name in the topic field) to P.O. Box 11182, Denver, CO, 80212. Or use this donation link. If you use the online option, be sure to designate that your donation is targeted forCarol Kelly. Otherwise, your donation will be applied to the replenishment of the Denver Actors Fund's general fund.
A message from Carol Kelly: "It means so much to me to know that during this really scary, lonely time, my beloved community is there. I am overwhelmed by all the generosity, I look forward to paying it forward when I am back on my feet!"
Read more Denver Actors Fund testimonials by clicking here
Note: At the Denver Actors Fund, anonymity of aid recipients is presumed and fully protected, unless and until the recipient chooses to have his or her story told.
---
HOW YOU CAN HELP US REPLENISH:
To DONATE the Denver Actors Fund, please CLICK HERE (with our humble thanks)
---
ABOUT THE DENVER ACTORS FUND:

Video above: The Denver Actors Fund receives the Colorado Theatre Guild's 2016 Community Impact Award.
The Denver Actors Fund is a modest source of immediate, situational relief when members of the local theater community find themselves in medical need. To date, the Fund has allocated more than $129,000 to artists facing medical need. In addition to financial relief, a team of more than 60 Denver Actors Fund volunteers offers good neighborly assistance including meal prep and delivery, child care, transportation, errands, construction, pet-sitting and more. For more information, visit our web site at DenverActorsFund.Org.
---
HOW TO APPLY FOR AID:
To apply for Denver Actors Fund aid: Fill out this brief online form here
---
MORE WAYS TO HELP:
DONATE BY MAIL:

Send checks made out to the Denver Actors Fund to:
P.O. Box 11182
Denver, CO 80212
ATTEND UPCOMING DENVER ACTORS FUND EVENTS: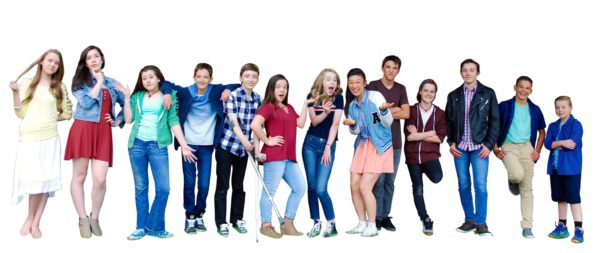 13, THE MUSICAL: What do most kids do when they want to raise money for charity? Set up a lemonade stand, organize a car wash? These kids are putting on a show! A group of 13 young, Denver-based performers who have grown up on professional stages throughout the Denver metro area, with a little help from some of the local theatre community's biggest names, are mounting 13: The Musical for Denver Actors Fund 2:00 PM & 7:00 PM to benefit the Denver Actors Fund on October 8, 2017 at the MACC. Reserve your tickets here: https://www.ticketor.com/13themusicalforthedenveractorsfund/tickets/13-the-musical-for-daf-2pm-80669#buy

"DENVER ACTORS FUND PRESENTS …" MONTHLY FILM SERIES: The Alamo Drafthouse Cinema At Sloan's Lake hosts a monthly film series in partnership with the Denver Actors Fund featuring films inspired by musicals and plays that are currently being performed by a Colorado theatre company. Next up at 6:30 p.m. Sunday, October 15: Monty Python & the Holy Grail with entertainment from our friends at OpenStage Theatre Company, who are coming all the way from Fort Collins o give you a sneak peek at their upcoming production of Spamalot before we screen the classic film. CHOOSE YOUR SEATS NOW
COMING DECEMBER 19: THE NIGHTLY MET CHRISTMAS SPECIAL
The Nightly Met is a student-run show produced by Metropolitan State University in Denver. It is part of Met TV – the award-winning student-run TV station. The Nightly Met Christmas Special will be a special event hosted by The Nightly Met's Avery Anderson and Henry Award-winning actor Annie Dwyer, featuring Ryan Chrys and Rough Cuts. 6 p.m. Tuesday, Dec. 19, at the D.L. Parsons Theatre in Northglenn. Tickets $8-$10. All proceeds benefit the Denver Actors Fund. Reserve your tickets here
VISIT OUR ONLINE MERCH STORE:
Click here to see how you can buy DAF products such as T-shirts, key chains, puzzles and much more