Neither Jekyll, nor Hyde, nor the actors who played them were spared the flu
Aid recipient: Windsor actor Scott Hurst recently shared the title roles in Candlelight Dinner Playhouse's 'Jekyll and Hyde,' his eighth production as an actor at the Johnstown theatre. Other roles there have included Fred and Petruchio in 'Kiss Me Kate' and Phoebus in 'The Hunchback of Notre Dame.' He is originally from Flintridge, California.
His medical story: A flu-like wave swept through the 'Jekyll and Hyde' cast when the show opened in late January, prompting many members of its ensemble to take advantage of a free teledoctoring service offered by The Denver Actors Fund through Hippo Health. Hurst was one of them. The other actor trading performances with Hurst also fell ill, and Hurst was left to power through despite his own worsening condition. He was advised by his teledoctor to take Tamiflu and seek direct medical attention from an ear, nose and throat (ENT) specialist, who performed a diagnostic scope. All told, Hurst incurred $496 in medical expenses.
How we have helped: The Denver Actors Fund board of directors voted uninmously to pay Hurst's medical expenses. Combined with the fee for the Hippo service that The DAF makes available to all qualified members of the Colorado theatre community, Hurst received $521 worth of medical assistance from the DAF.

A message from Scott: "The Denver Actors Fund came through for me when I didn't know where else to turn. As a singer, vocal health can be often invisible. The DAF provided aid and peace of mind to me when I struggled to afford a simple diagnostic procedure. Thank you to this incredible community for enabling me to protect myself. I have never been more grateful.'
Note: Like most every other theatre production in Colorado, 'Jekyll and Hyde' has ceased performances because of CoVid-19, leaving Scott Hurst and the entire Candlelight ensemble without pay for the final two weeks of scheduled performances.
The Denver Actors Fund now has made more than $477,000 available to Colorado theatre artists in medical need.
How you can help us help us help more Colorado theatre artists: Simply mail checks in any amount made out to The Denver Actors Fund to P.O. Box 11182, Denver, CO 80211. Or use this donation link. Your donation will be applied to the replenishment of the Denver Actors Fund's general fund, with our humble thanks.
Read testimonials from other Denver Actors Fund beneficiaries here
Note: At The Denver Actors Fund, anonymity of aid recipients is presumed and fully protected, unless and until the recipient chooses to have their story told.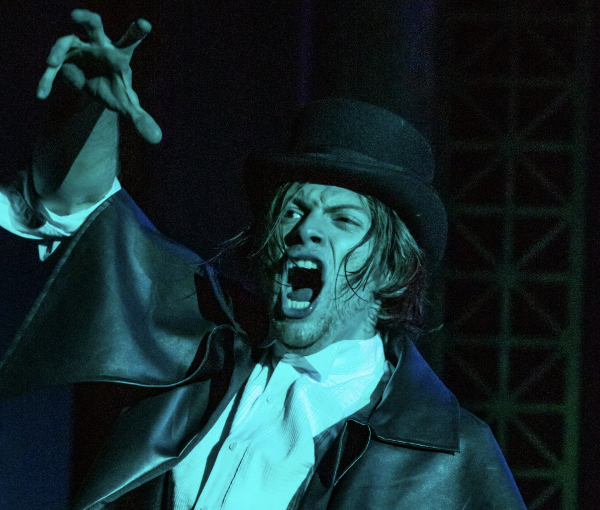 ---
ABOUT THE DENVER ACTORS FUND:
The Denver Actors Fund is a modest source of immediate, situational relief when members of the local theater community find themselves in medical need. In addition to $477,000 in financial relief, a team of more than 60 Denver Actors Fund volunteers have offered good neighborly assistance to more than 100 beneficiaries including meal prep and delivery, child care, transportation, errands, construction, pet-sitting and more. For more information, visit our web site at DenverActorsFund.Org.
---
HOW TO APPLY FOR AID:
To apply for Denver Actors Fund aid: Fill out this brief online form here
---
GET INSTANT, FREE MEDICAL ADVICE: The Denver Actors Fund has launch of a major new FREE medical service for qualified Colorado theatre artists: We are partnering with Hippo Health to provide access to emergency medical evaluations via video conferencing with a Board-certified physician. Click to read more about this wonderful, innovative new partnership that will further improve the lives of artists!
---
MORE WAYS TO HELP:
DONATE ONLINE:
Go to our online giving site at: ColoradoGives.Org
DONATE BY MAIL:

Send checks made out to The Denver Actors Fund to:
P.O. Box 11182
Denver, CO 80211
VOLUNTEER:
Ever thought about taking a more active role in The Denver Actors Fund? Click here for more information
---
SHOP AT KING SOOPERS
Sign up for King Soopers' Community Rewards Program and raise money for The DAF just by shopping for your groceries – and it doesn't cost you an extra penny. It's like the Amazon Smile Program. To sign up, simply go here and designate The DAF as your preferred non-profit. Each quarter, King Soopers sends us a donation based on how much our supporters have spent. Thanks to all of you who are shopping for The DAF!
---
VISIT OUR ONLINE MERCH STORE:
Click here to see how you can buy DAF products such as T-shirts, key chains, puzzles and much more.