Note: At the Denver Actors Fund, anonymity of aid recipients is presumed and fully protected, unless and until the recipient chooses to have his or her story told.

Financial-aid recipient: Veteran Denver actor Tom Borrillo, a graduate of Mullen High School, has performed as the hot-tempered patriarch Chet in the 1950s family vignette Over the Tavern everywhere from the Alabama Shakespeare Festival  to the Arvada Center to the Bas Bleu Theatre in Fort Collins. He won the 2007 Henry Award for his performance in the Paragon Theatre Company's Frankie and Johnny. His local stage credits include Misery (Paragon), Rounding Third (Arvada Center), Ulysses Chapter 15 (Germinal Stage-Denver), Lost in Yonkers (Mizel Center) and Sleuth (Lake Dillon Theatre Company). His Off-Broadway credits include Circle in the Square, and three seasons as a stunt fighter with the Metropolitan Opera. He has appeared on The Cosby Show, Spin City and Daria, as well as in six films. Tom is from the busy local theatre family that includes cousin Paul Borrillo and his wife, Erica Sarzin-Borrillo.
His story: Tom broke his shoulder in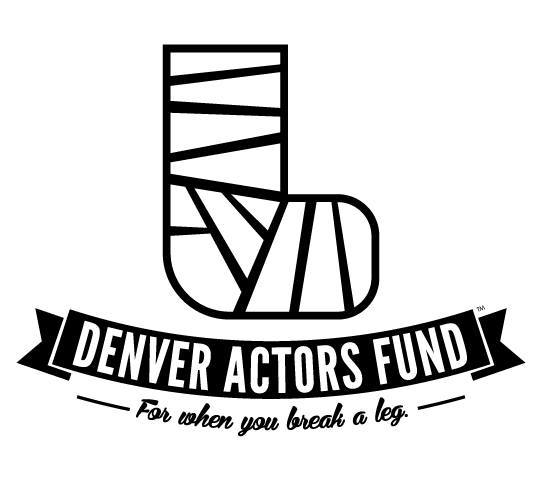 June during a fall on a visit to Amsterdam. His emergency surgery there was botched, and his arm broke free. He had to fly home using special medical transport for an emergency second surgery. His Kaiser insurance does not cover the botched overseas operation or the flight home. Those specific expenses alone total about $8,000. His second, corrective surgery in the U.S., partially covered by insurance, has brought his remaining out-of-pocket expenses to nearly $15,000. When not performing, Tom is a bartender, but he won't be able to return to work for several more months while he undergoes physical therapy.
How we will help: he Denver Actors Fund Board of Directors unanimously approved a $1,200 grant to help relieve Tom's immediate financial burden. He later received $390 in targeted gifts from the community, bringing our overall support to $1,590.
A message from Tom: "I want to put out an enormous thank you to the Denver Actors Fund and everyone who makes it possible. The last 2 1/2 months, I have been through the ringer. It has been very touching to know there is a community of like-minded people out there who cared enough to create this foundation. Thank you to everyone involved. 'Recovery Can Be An Overwhelming And Lonely, Boring Time.' (I even started watching Dance Moms for a while.) Thanks one more time. You all have really helped keep my chin up; my chicken-arm still needs a pulley."
To help us help Tom more: If you would like to donate to the Denver Actors Fund, see below. If you would like to direct a specific donation to Tom Borrillo, mail checks in his name to Denver Actors Fund, 4594 Osceola St., Denver, CO 80212.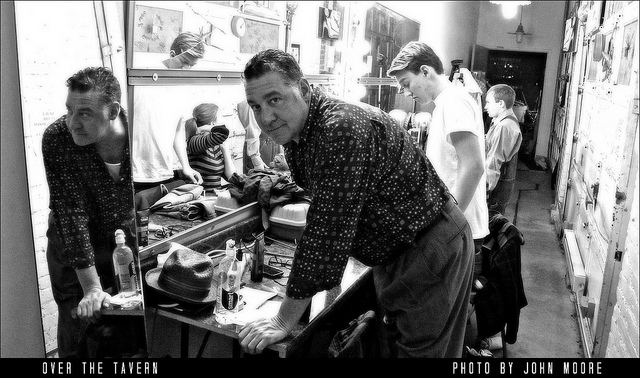 Tom Borrillo starred in the Bas Bleu Theatre of Fort Collins' recent production of "Over the Tavern." Photo by John Moore.
Read more Denver Actors Fund testimonials by clicking here
HOW YOU CAN HELP:
The Denver Actors Fund is a modest source of immediate, situational relief when members of the local theater community find themselves in medical need. In addition to financial relief, a team og more than 60 Denver Actors Fund volunteers offers good neighborly assistance including meal prep and delivery, child care, transportation, errands, construction, pet-sitting and more. For more information, visit our web site at www.DenverActorsFund.Org
How you can donate to the Denver Actors Fund: Please go here (with our humble thanks):
 APPLY FOR AID:
To apply for Denver Actors Fund aid: Fill out this brief online form here
MORE WAYS TO HELP:
DONATE BY MAIL:

Send checks made out to the Denver Actors Fund to:
4594 Osceola St.
Denver, CO 80212
COME TO OUR FUNDRAISING EVENTS:
Sept. 29: Miscast 2014, Directed by Robert Michael Sanders  at the Aurora Fox. Click here for details and tickets.
Dec 8 and 15: "BALLS! A Holiday Spectacular" will perform at Lannie's Clocktower Cabaret. Click here for details and tickets. 
BUY A POSTER!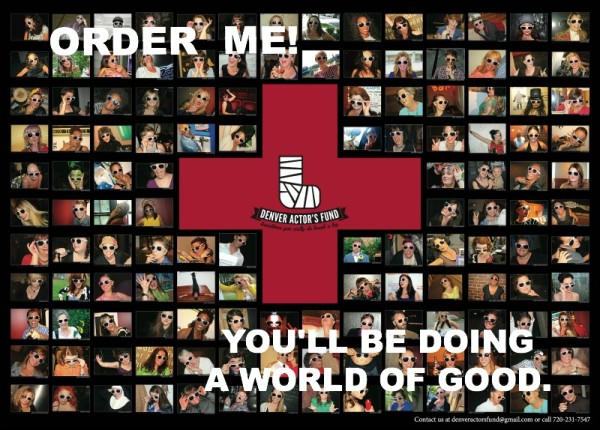 134 women (and a few token dudes) from the Colorado theater community, all supporting the Denver Actors Fund. They cost $20 per poster (20×28). To order, email your quantity to denveractorsfund@gmail.com. We'll take care of delivery and payment from there.
VISIT OUR ONLINE MERCH STORE:
Click here to see how you can buy DAF products such as  T-shirts, key chains, puzzles and much more
Video: See highlights from a Feb. 10 fundraiser held on behalf of the Denver Actors Fund: