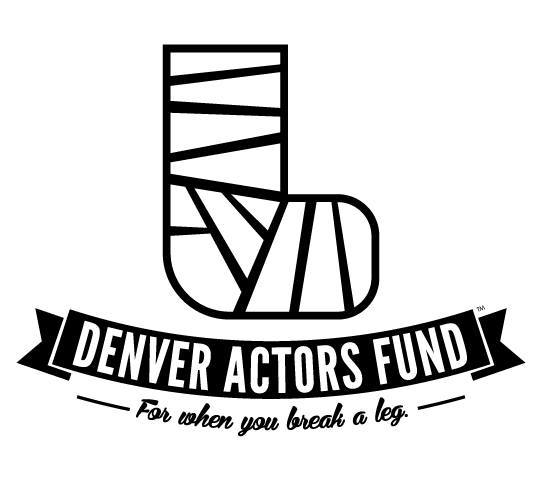 Note: At the Denver Actors Fund, anonymity of aid recipients is presumed and fully protected, unless and until the recipient chooses to have his or her story told.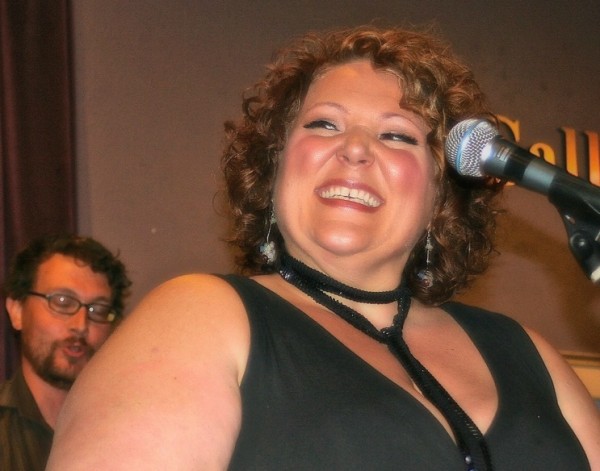 Financial aid recipient No. 7: Longtime actor and 17-year vocal coach Traci J. Kern has appeared in many productions for many local theatre companies, including recently in "Swing!"  for the Town Hall Arts Center and "Bloody Bloody Andrew Jackson" for Ben Dicke Productions at the Aurora Fox. Next she will star as the Narrator in "Joseph and the Amazing Technicolor Dreamcoat" for Cabrini Productions, playing July 18 through Aug. 3 at the St. Frances Cabrini Church, 6673 W. Chatfield Ave. in Littleton. She serves many beginners through professional local theatre vocalists through her private Traci Kern Voice Studio. She earned her masters degree in vocal performance from the University of Northern Colorado in Greeley. Last year she held her own concert at the Vintage Theatre. Click here for photos.
Her story: In April, doctors discovered a mass on Traci's right breast. An immediate surgical biopsy was ordered. The  great news is that the mass was benign. However, the cost of three mammograms, an ultrasound and the surgery came to more than $20,000. Traci is insured but she was left still responsible for about $5,500 of the costs.
How we will help … and you can, too: The Denver Actors Fund has issued Traci a $450 check to help defray her considerable remaining medical bills. Because that will help but not solve Traci's greater financial situation, anyone wishing to make additional, specific contributions to Traci Kern may make out checks in her name and send them to Denver Actors Fund at 4594 Osceola St., Denver, CO, 80212
A message from Traci: There's a great peace of mind that comes with this gift, not just because of the financial relief but in knowing taht people you have spent time with on stage, and are invested in as human beings, are helping you. And as far as the bills are concerned, the majority are due upon receipt. Only one has offered a payment plan. So to me, $450 right now means that I can exhale for a minute. It doesn;t mean everything is OK, but it means everything is becoming OK. I am very grateful for that, and to everyone who has ever contributed to the Denver Actors Fund.
HELP THE DENVER ACTORS FUND REPLENISH:
The Denver Actors Fund is a modest source of immediate, situational relief when members of the local theater community find themselves in medical need. For more information, visit our web site at www.DenverActorsFund.Org
How you can donate to the Denver Actors Fund: Please go here (with our humble thanks):
To apply for Denver Actors Fund aid: Download the brief form by clicking here
To donate by mail: Send checks made out to the Denver Actors Fund to:
4594 Osceola St.
Denver, CO 80212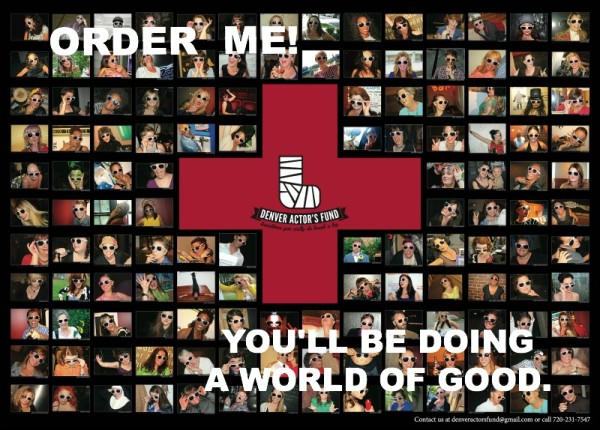 Buy a poster! 134 women (and a few token dudes) from the Colorado theater community, all supporting the Denver Actors Fund. The cost $20 per poster (20×28). To order, email your quantity to denveractorsfund@gmail.com. We'll take care of delivery and payment from there.
Visit our online merch store: T-shirts, key chains, puzzles and much more
Video: Highlights from a Feb. 10 fundraiser held on behalf of the Denver Actors Fund: