By John Moore
Sept. 14, 2012
George Hamilton, the 73-year-old star of the national touring production of "La Cage Aux Folles," will not perform in any remaining performances of the run in Denver, which closes at the Buell Theatre on Sept. 16.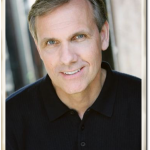 The Denver Center released only the following statement: "Due to unforeseen circumstances, Mr. Hamilton will not be performing September 11-16." No further information was forthcoming.
Hamilton's understudy Thursday night was Dale Hensley, who normally plays Frances. Todd Thurston, who played Mr. Oleson in the touring production of "Little House on the Prairie, the Musical" that visited Denver last year, is listed as another possible replacement.
In an interview with The Denver Post on Sept. 5, Hamilton mentioned his injury history with the show, including a torn anterior cruciate ligament (ACL) on the night of his very first performance as Georges a year ago. He had a knee replacement, "and my Achilles was torn in half," he said.
"As you do this show each week, the fatigue level gets more," Hamilton added, although there was no confirmation from the Denver Center whether those injuries had anything to do with Hamilton's withdrawal this week.