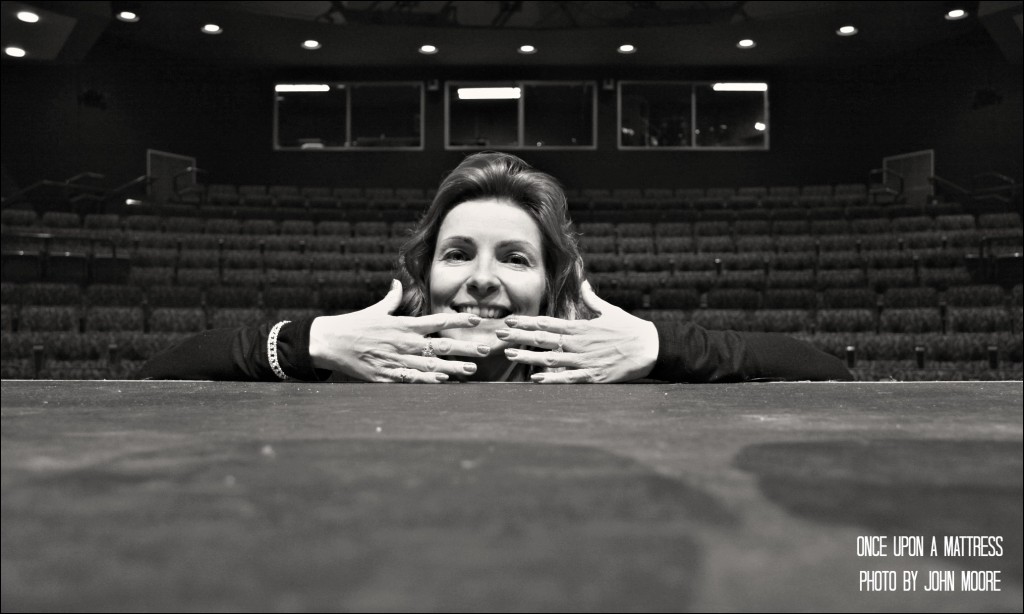 Laura Kimberlin brings beauty down to her fingertips to the orchestra pit at the Lakewood Cultural Center. She plays woodwinds as part of a seven-piece live orchestra for "Once Upon a Mattress."
By John Moore
Feb. 11, 2013
"Once Upon a Mattress" is the classic musical retelling of "The Princess and the Pea," in which there are no measures the inappropriate Queen Aggravain won't take to keep her son, Prince Dauntless, all to her herself. Starring Sarah Grover as Winnifred the Woebegone and Zachary Stailey as Dauntless. Featuring Carla Kaiser Kotrc, Carolyn Lohr, Andy Sievers, Adam Luhrs, Josh Rigo, Craig Ross and Matt Maxwell. Directed by Britta Laree. Through Feb. 24 at the Lakewood Cultural Center, 470 S. Allison Parkway, 303-987-7845 or performance now's home page. All photos by John Moore of www.CultureWest.Org. Thanks to Ken Goodwin, Tim Hoffman, Karen Lemmer, Heather Early, Kelly Van Oosbree, cast and crew.
To see the our full photo series, "It's Opening Night in Colorado Theatre," featuring one intimate, iconic snapshot from 27 Colorado opening nights (and counting), click here.
Click here to subscribe to the CultureWest.org Monthly E-Newsletter

Queen Aggravain may send her subjects running for cover, but Performance Now's actors are drawn to Carla Kaiser Kotrc. This photo, taken of Carla and Sarah Grover (Winnifred) during a break from pre-show vocal warmups on the stage, was shot from the catwalk at the Lakewood Cultural Center.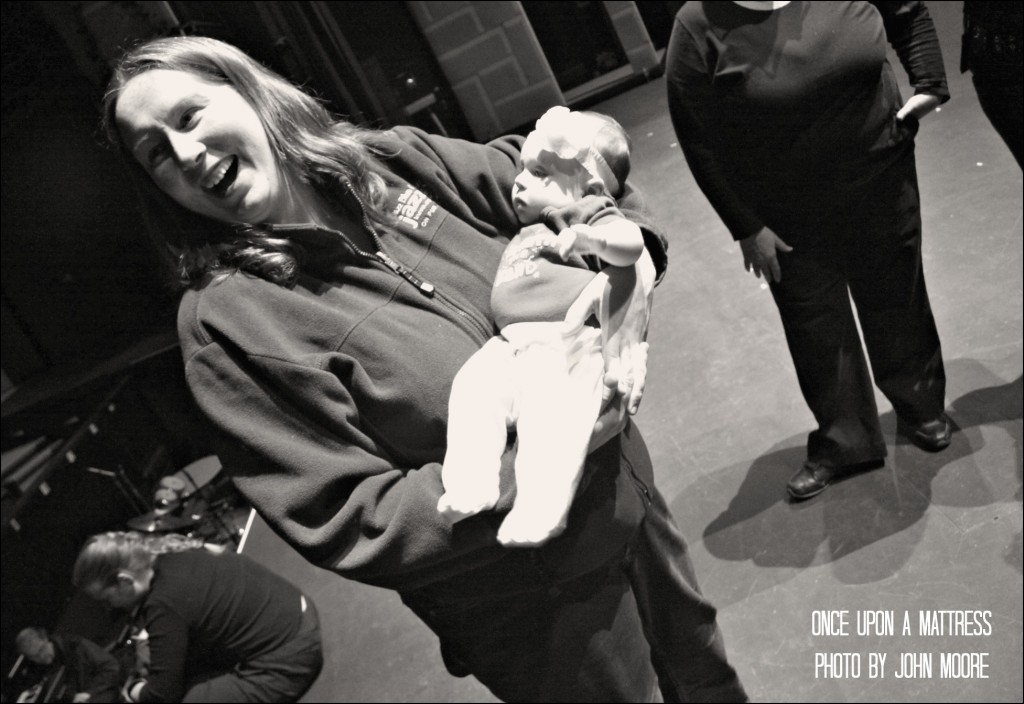 The newest member of the Performance Now family is Mackenzie Landon, who is introduced by mother Heather, who usually plays the French Horn for company musicals, but is taking this show off for obvious reasons.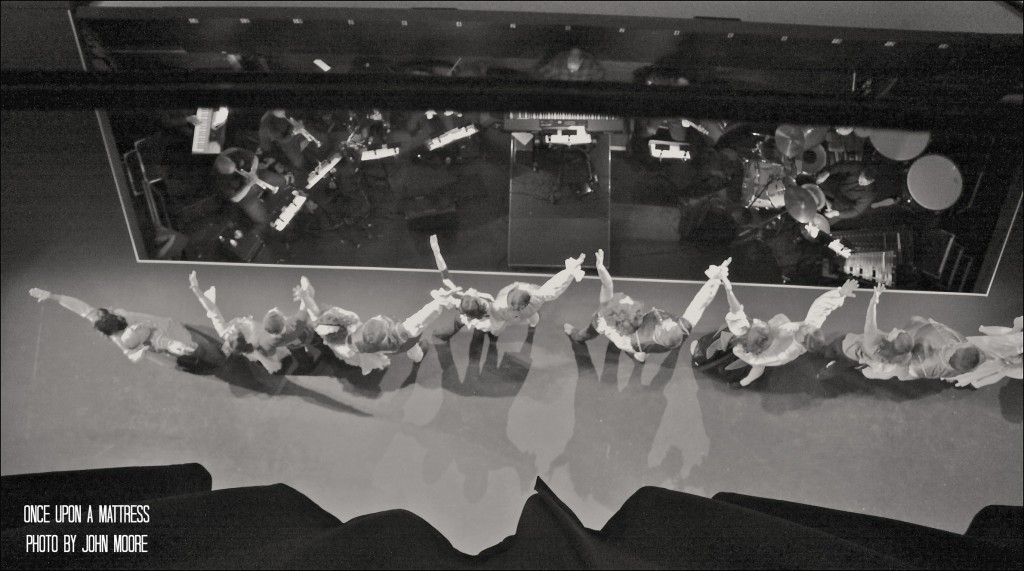 What vocal warmups look like from the catwalk at the Lakewood Cultural Center.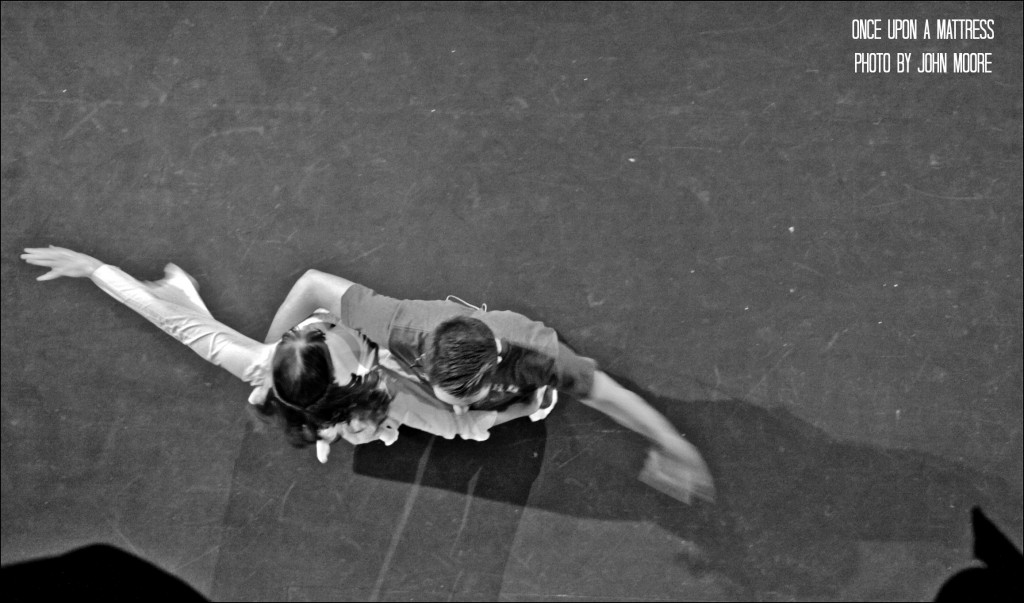 Jeffrey Parizotto and Gina Eslinger, above and below.
(Please click below to go to the next page.)