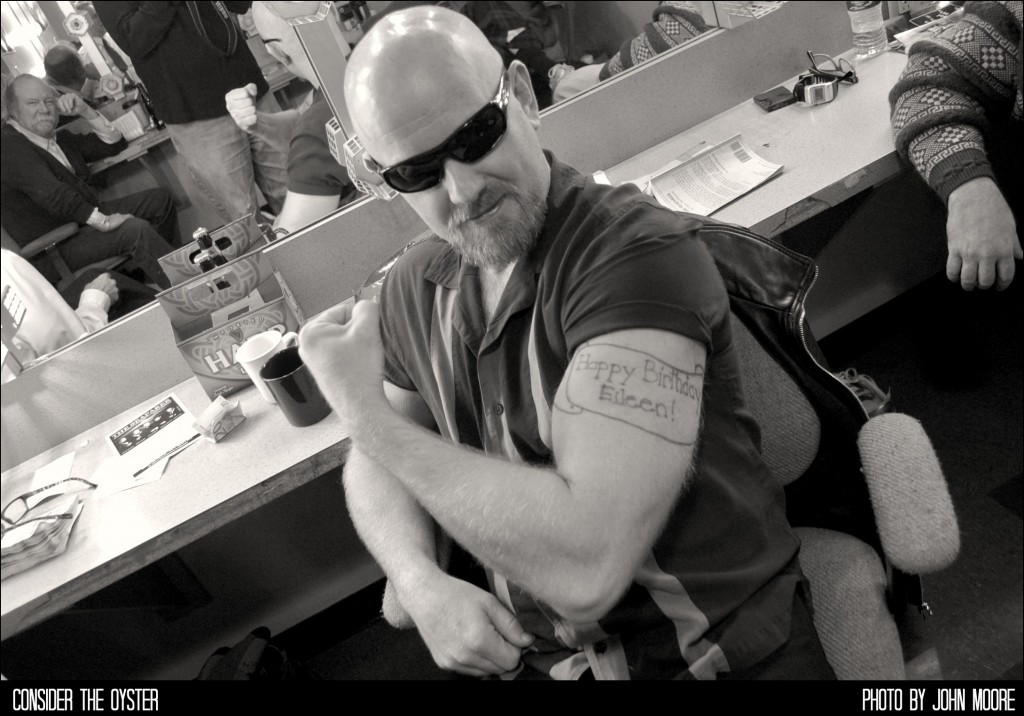 Brock Benson (and Steef Sealy, back left) are part of "The Seafarer" cast that shares backstage space with the "Consider the Oyster" cast and crew.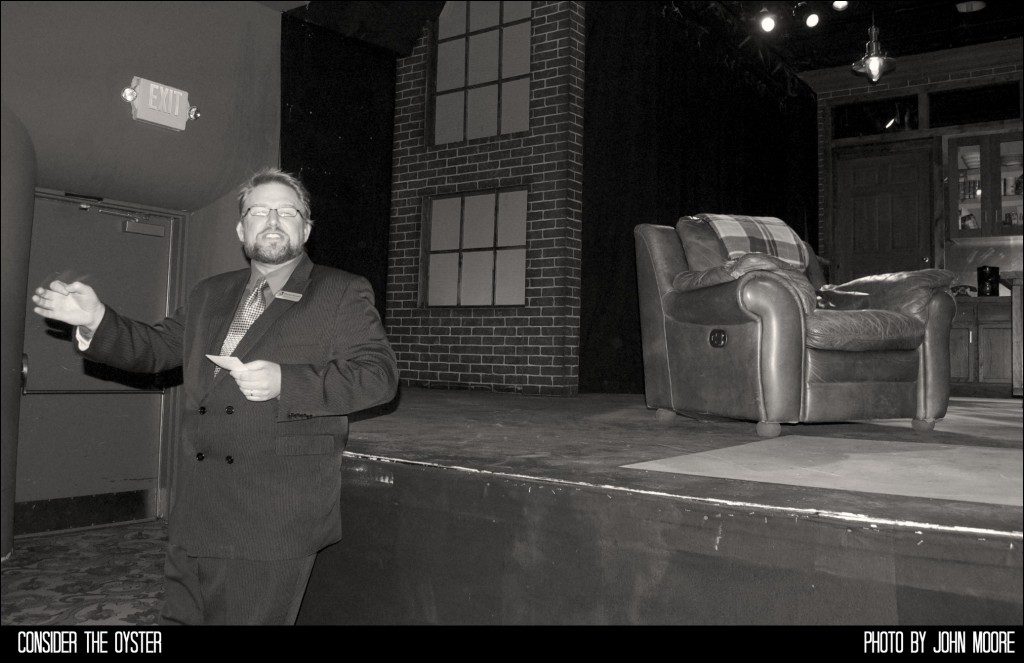 Producer Charles Packard's opening-night remarks, above, include an introduction of visiting Michigan playwright David MacGregor, below, who promises the greatest suspension of disbelief in his play is that the perennially hapless Detroit Lions are Super Bowl champions.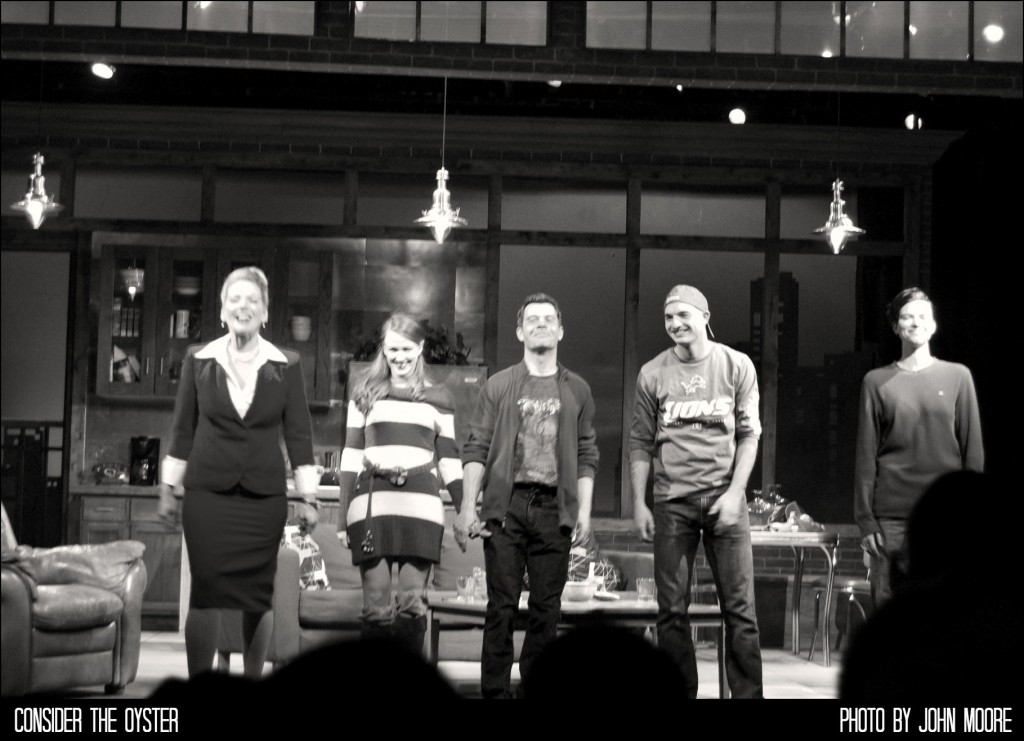 The curtain call.


Rachel Turner and director Bev Newcomb-Madden at the on-stage, opening-night afterparty (below).
(Please click below to go to the next page.)