By John Moore
Sept. 21, 2012
Just two weeks after signing with national label A&M Octone Records, home of Maroon 5, Denver acoustic indie-rock band Churchill played a down-low private party on Sept. 20 at a Denver art studio. The evening of mostly casual, unplugged goodness included a rendition of the popular new radio hit "Change" (video above), which Churchill singer-guitarist Tim Bruns credited as being the song that landed the band its record deal.
The evening included sets from Stephanie Dorman, Michael Morter, Bethany Kelly, and the band Churchill, sans bass player Tyler Rima. That's Bruns (vocals and guitar), Kelly (vocals and guitar), Morter (mandolin and guitar) and drummer Joe Richmond (drums, or in this case – drum).
A&M has picked up Churchill's latest release "The Change EP" for national distribution, and the band already has begun work on a full-length. Churchill has two shows scheduled Sept. 29-30 at the Bluebird Theater, the first of which is sold out.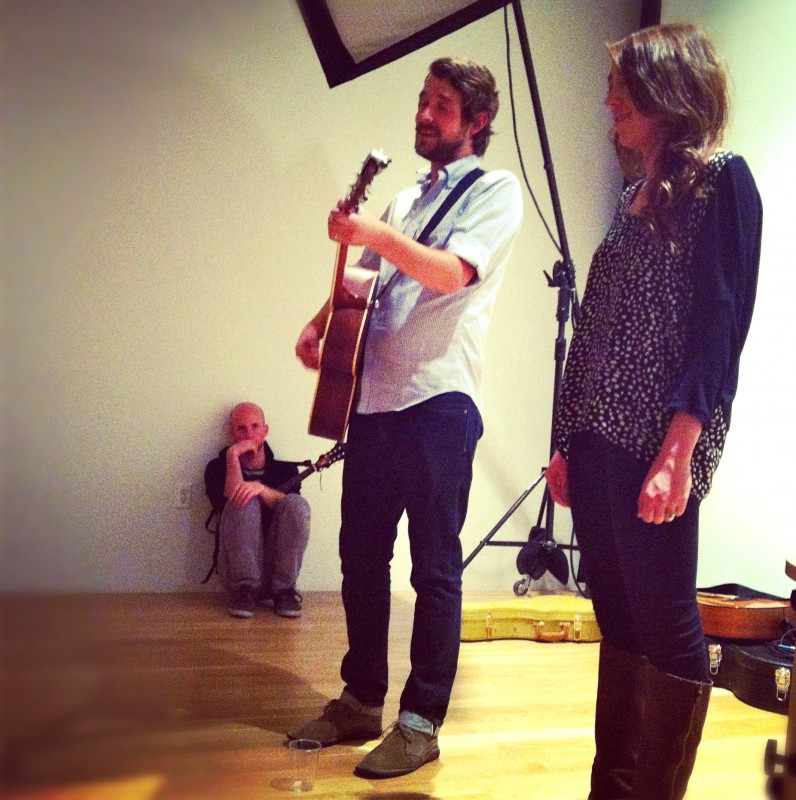 From left: Michael Morter, Tim Bruns and Bethany Kelly of Churchill. Photo by John Moore.