By John Moore
For CultureWest.Org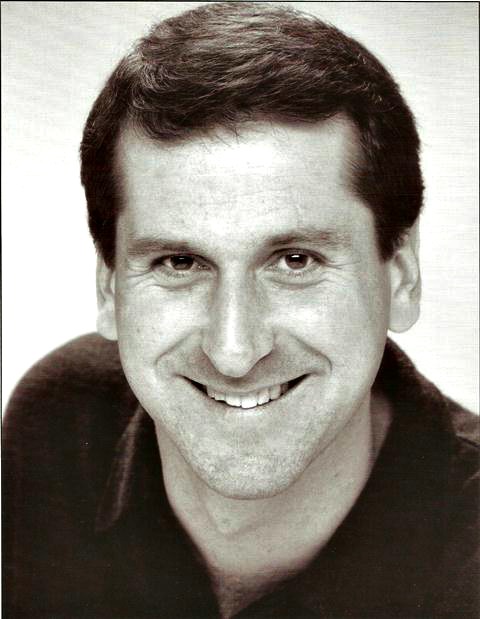 Brook Millard, an affable comic actor best known for bringing out the best in others on stage, has died at the age of 47. Services will be held at 11 a.m. Saturday, Dec. 15, at the Feldman Mortuary, 1673 York St., in Denver.
"This is a huge loss for the world," said actor Emily Paton Davies, who performed in three plays with Millard. "He was a gentle soul and a thoroughly good person. The world just can't afford to lose people like him."
Brook Adriance Millard was born Feb. 1, 1965, in Winnetka, Ill. After graduating from the University of Denver's Sturm College of Law, he served as a judicial clerk for two Justices on the Colorado Supreme Court. After a few years, he chucked his legal career to pursue a life in the arts as an actor and creative writer. He attended film school in New York before returning to Denver to perform as an actor, primarily for Denver's late HorseChart Theatre Company.
Perhaps his most indelible role was as timid salesman George Aaronow in HorseChart's 2001 "Glengarry Glen Ross." Michael Morgan, who played opposite Millard as the Machiavellian Dave Moss, recalls rehearsing a dramatic scene with Millard at a diner, to great comic effect.
"We'd go to lunch and run lines from the play, and people would think we were actually talking to each other about how much we hated the fact we had to win this contest to keep our jobs," said Morgan. He calls Millard an acting rarity — the straight man who could be funnier than the comedian.
Davies agrees that Millard could be pretty darned funny in his own right.
"I have his huge laughter problem as an actor when I know someone really well," said Davies. "We were pals, and he was such a naturally funny person that it was difficult for me to keep a straight face around him because he made me laugh all the time."
Millard performed in five plays for HorseChart, including "A View from the Bridge," "Reckless" and "Henry V." Morgan was introduced to Millard as an audience member, watching him perform a scene from "Henry V," during which Millard came out with a flow chart, explaining to the audience all of the different relationships between characters and countries. "He did it like he was a third-grade teacher, and it was (bleeping) hilarious," Morgan said.
"There is a short list of actors I feel absolutely comfortable with on stage, and Brook is one of them," he added.
Aune fondly recalls Millard's work in "Dead Monkey," a brutally grotesque play about a childless Californian couple commemorating the death of their 15-year-old pet. Millard played a masked and surgically capped veterinarian who offers the couple several macabre suggestions on how to dispose of the expired pet — including eating it.
"There was one line he kept repeating throughout the play, and it was unnervingly, hysterically funny," said Aune.
Millard performed in two plays for the Bas Bleu Theatre Company in Fort Collins – "True West" and "A Walk in the Woods." "Brook was a joy to work with," said Bas Bleu founder Wendy Ishii.
Aune describes Millard as "a completely trustworthy man and a totally genuine guy. He was honest but never, ever hurtful. He was the most self-effacing man I ever met, to the point where it sometimes made me concerned."
Millard performed with Davies in her very first play in Denver, "The Mousetrap," for the Westminster Spotlight Theatre, and in "Crossing Delancey," for Kris Hipps' Paper Cat Productions.
"Brook was one of the smartest, funniest, most sensitive guys around," Davies said. But many people may not realize he was an accomplished writer as well. He mainly wrote humorous and poignant short stories with a cynical twist. He was in the process of finishing a collection of his short stories at the time of his death.
"I'm a big fan of Brook's writing," said Davies. "I think he's up there with authors like Lorrie Moore and Augusten Burroughs ("Running With Scissors"). He could write about the most horrendous things in the most humorous ways."
Millard was found Friday, Dec. 7, in his Capital Hill apartment. The Denver Coroner's office says it may take up to 12 weeks to determine a cause of death.
He is survived by his two college-age daughters, Lauren and Taylor Millard; sisters Susan Lynch and Carter Filion; and brother Grant W. Millard.
"He loved his daughters very much, and parented them with humor and practicality and total acceptance," said Davies. "It was great to see him interact with those girls. I remember a video he played for me of the three of them doing some sort of song-and-dance routine. Brook had a hat and cane and was fully committed to making a complete fool out of himself just so his girls would laugh. And they did.  A lot. He made everyone laugh with his self-deprecating humor."