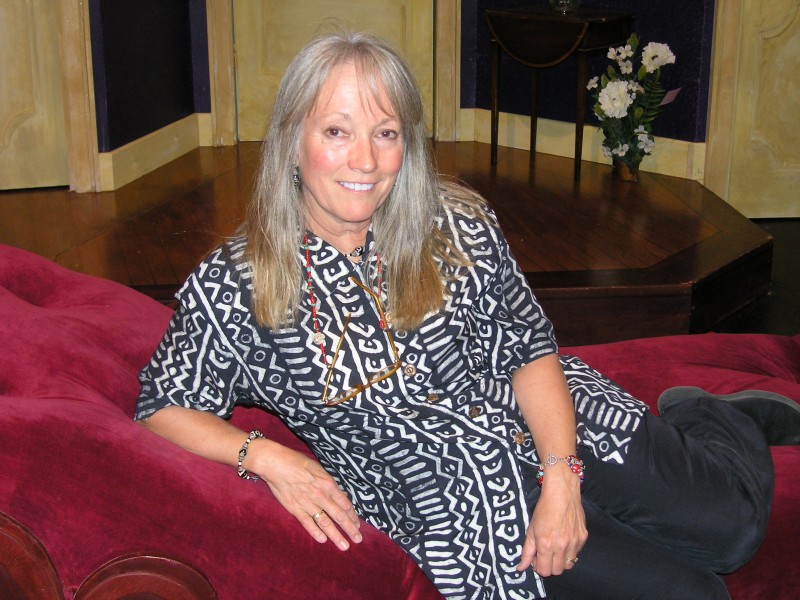 By John Moore
Nov. 2, 2012
The Creede Repertory Theatre's first full season under new artistic director Jessica Jackson will reflect the company's longstanding commitment to mixing groundbreaking new work with Broadway musicals and theater for children. But the 48th summer season at the acclaimed theater nestled in the mountains 250 miles south of Denver will also mark a comeback for two old favorites: Shakespeare and zombies — in the same show.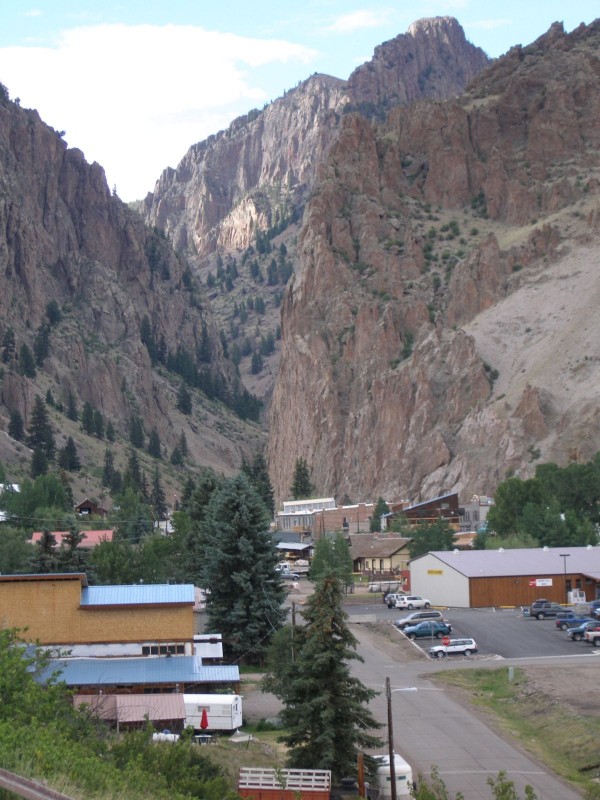 The slate includes "The Tamin' of the Shrew" — Shakespeare's famous battle of the sexes, but given a Western setting in a new adaptation by  Nagle Jackson.  Also being offered is "William Shakespeare's Land of the Dead," by John Heimbuch. It's an acclaimed and surprisingly serious new play that tells the story of the actors at Shakespeare's Globe Playhouse having to perform in 1599 while a zombie plague transforms London's citizens into undead monsters. "Think 'Shakespeare in Love' meets '28 Days Later,' " Jackson said of the period romance and the apocalyptic tale of an incurable virus that devastates the United Kingdom. "It's not camp. It's scary and heroic."
It will be the first time Creede Rep has offered Shakespeare in any form since a clever twin bill of "Hamlet" and  "I Hate Hamlet" in 2003.
Jackson officially took over as artistic director in the middle of last summer's season for Maurice LaMee, who left after 12 years as both artistic and executive director to teach theater at Mesa State University. But he is expected to return to Creede regularly to direct.
Veteran actor Christy Brandt will be featured in a dark new war drama called "The Language of Trees" by Steven Levenson. It's about a family forced to confront the complexities of neighbors — both on your street and abroad. The annual Broadway musical offering will be the 1965 classic, "A Funny Thing Happened on the Way to the Forum."
Creede Rep has also announced the appointment of interim executive director Cat Augur to the permanent E.D. position. The announcements were made Thursday at Creede Rep's opening-night performance of "Harry the Great," running through Nov. 11 in a special engagement at the Lone Tree Arts Center in Douglas County (720-509-1000).
Here is a brief look at each 2013 offering. Specific run dates will be announced early next year.  (Play descriptions provided by Creede Rep):
"A Funny Thing Happened on the Way to the Forum"
Music and Lyrics by Stephen Sondheim
Book by Burt Shevelove and Larry Gelbart
Light, fast-paced, witty, irreverent and one of the funniest musicals ever written. This classic takes comedy back to its roots, combining situations from the time-tested comedies of Roman playwright Plautus with the infectious energy of classic vaudeville.  In exchange for his freedom, Pseudolus, a crafty slave, struggles to win the hand of a beautiful courtesan for his young master, Hero. The plot twists and turns with cases of mistaken identity and slamming doors – culminating in musical theater's funniest farce. Rated PG
"Around the World in 80 Days"
Adapted by Mark Brown from the novel by Jules Verne
Stampeding elephants … Raging typhoons … Runaway trains … Join fearless adventurer Phileas Fogg and his faithful servant as they race around the world. Having agreed to an outrageous wager that puts his fortune and his life at risk, Fogg sets out to circle the globe in a miraculous 80 days. Danger, romance, and comic surprises abound in this whirlwind of a show as five actors portraying 39 characters traverse seven continents in this brilliantly physical adaptation of the greatest adventure of all time. Rated G
"The Tamin' of the Shrew"
By William Shakespeare
In a new setting by Nagle Jackson
It's Shakespeare's wild battle of the sexes set amongst the saloons, bar girls, and crusty prospectors of the old west.  The bard's comic love-hate story has entertained audiences for generations.  In CRT's creative production, Shakespeare meets the six-shooter in a rowdy, knock-down-drag-out fight between fierce Kate and her fortune-seeking suitor, Petruchio.  Rated PG
"William Shakespeare's Land of the Dead"
By John Heimbuch
A true and accurate account of the 1599 zombie plague. It is opening night at the Globe Playhouse, but while the actors strut and fret, an excess of bile plagues the populace outside. As the affliction transforms London's citizens into undead monsters, the Globe is placed on lock-down and the survivors within must fight for their lives. Can they escape? Is there a cure? Is artistic integrity ever worth dying for?
PG-13
"The Language of Trees"
By Steven Levenson
Christy Brandt stars in this beautiful, haunting tale of a family left behind.  When an American translator ventures to a Middle East combat zone, an overfriendly neighbor volunteers to help his wife and son as they come to terms with his absence. As events abroad begin to spiral out of control, lives are turned upside down, and all are forced to confront the complexities of war, the fragility of language, and the meaning of neighborliness in uncertain times.  Rated R
Boomtown
Annual Improv Comedy
Armed with only an audience suggestion and their fertile (some might say twisted) imaginations, these hilarious, inventive, and often bizarre actors perform an unscripted show inspired by the audience. PG-13
"Pants on Fire"
Each made-up, original 50-minute show is based upon the life of one kid in the audience. But sometimes, fiction really is stranger than truth.  It's someone's real story  –  the actors  add the music, talking animals and a fun-sized dose of weird.G
More information: http://www.creederep.org