The Denver Actors Fund has a variety of exciting, family-friendly events planned for this summer, and we hope you will join us as we continue our mission to build community while building funds for our nonprofit, which provides financial and practical relief for members of the local theatre community facing situational medical need. MORE INFO
A special live, all-star reading of the classic screenplay "All About Eve" will be presented at the Arvada Center, with proceeds going toward defraying production costs for Season 9 of "In Focus with Eden Lane." Featuring a stellar cast of Heather Lacy, Paul A. Page, Sylvia Gregory, Robert Kramer, Sam Gregory, Billie McBride, Michael J. Duran, Eden Lane, Adrian Egolf, Candy Brown, Emily Van Fleet, David Nehls and Joey Wishnia. Directed by Billie McBride. Presented by Sleeping Dog Media and Ebner*Page Productions Presents. Sponsored by Delta Dental of Colorado. Purchase tickets. Eden Lane, in association with Paul A. Page and Eugene Ebner, are presenting a reading of the classic film All About Eve at the Arvada Center for the Arts and Humanities. Check out this great cast: Heather Lacy, Paul Page, Sam Gregory, Sylvia Gregory, Billie McBride, Michael J. Duran, Adrian Egolf, Joey Wishnia, Candy Brown, Emily Van Fleet, Robert Kramer, David Nehls and even Eden Lane herself. The big night will a fundraiser to help fund Season 9 of "In Focus with Eden Lane," an important weekly half hour dedicated to covering arts and culture at 7pm on Friday nights. In this era of diminishing media coverage of local arts, it is all the more important that Eden Lane stays on the air. But even cutting corners, it costs Eden about $1,000 for every half hour she produces for the benefit of all manner of local arts organizations. And out of her own benevolence, Eden has chosen to split all proceeds from the evening with Denver Actors Fund. How all about "All About Eve" are we? ALL ABOUT IT. Thanks, Eden, Paul, Eugene, Director Billie McBride, the cast and the Arvada Center. Tickets are $35 or $50 and are considered fully tax-deducible donations. Make your reservation at www.infocustv.org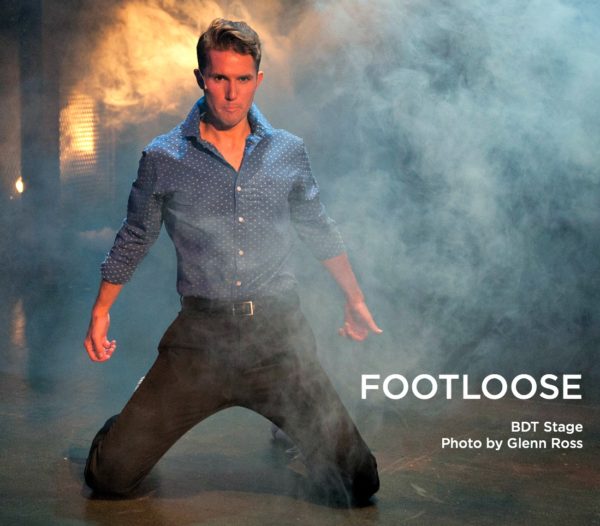 "Denver Actors Fund Presents …" is a fun monthly series in partnership with Alamo Drafthouse Denver featuring films that either inspired – or were inspired by – stage musicals that are currently being performed by a Colorado theatre company. Cast members from the BDT Stage's current production of "Footloose" Center will entertain the audience at 6:30 p.m., with the (Kevin Bacon!) film screening to follow. Purchase tickets. The stage version of  "Footloose" plays through Sept. 3 in Boulder.

Denver Actors Fund friends and family picnic at City Park Jazz: Join your friends from throughout the theatre community for games, sack races, a balloon toss, a bar-be-cue set up and more, culminating with the regularly scheduled performance by City Park Jazz. This will be a potluck set-up, no charge but we will pass the picnic basket for Denver Actors Fund sometime during the day. We will be at City Park, Colorado Boulevard and 17th Avenue, from 4-8 p.m. Look for the DAF banner and bring your friends. For more information, or to offer your help, please email organizer Tracy Shaffer at tracyshaffer1@msn.com.
And, mark your calendars: MONDAY, JULY 18: Colorado Theatre Guild Henry Awards, at the PACE Center in Parker.
MONDAY, SEPT. 26: Third annual "Miscast," at Town Hall Arts Center.