Aid recipient: Broc Timmerman of Loveland has been an actor at the Candlelight Dinner Playhouse in Johnstown for most of its 10-year existence, most recently as a tumbling salt shaker in Beauty and the Beast; in the ensemble of Kiss Me, Kate; as Tenario in Man of La Mancha, and, coming up next, in Newsies. Before that, he appeared in The Best Little Whorehouse in Texas at the Arvada Center in 2007 and as Luke in productions of Altar Boyz for both the Carousel Dinner Theatre (now Midtown Arts Center) and in Denver at the Clocktower Cabaret. Broc is originally from Kimball, Neb., and graduated from the University of Wyoming.
His medical story: Broc recently aggravated an old back injury while in performance of Kiss Me, Kate, and had to undergo emergency back surgery for a ruptured disc. The surgery and its recovery hurt him on several fronts: Post-insurance, Broc was left with a variety of bills totaling $6,772 in out-of-pocket expenses covering surgery, an MRI, radiology treatment, pain management, urgent care and more. It also sidelined him both from performing and working his day job as a massage therapist. His recovery cost him about $3,000 in lost wages, leaving him without income for basic living expenses. Broc's primary income comes from performing and tips from waiting tables at Candlelight, as well as his job at Massage Envy.
How we have helped: The Denver Actors Fund's board of directors has approved a grant of $4,500, equaling the largest gift in our history, to help Broc with immediate bills due and catching up on essential living expenses.
How you can help us help Broc more: By our estimate, the DAF gift still leaves Broc with at least $2,200 in unpaid medical obligations and about $1,000 behind on living expenses while he couldn't work. If you would like to direct a specific donation to help give Broc some more breathing room as he gets back on his financial feet, simply mail checks in any amount made out to Denver Actors Fund (with Broc Timmerman's name written in the topic field), to P.O. Box 11182, Denver, CO 80212. Or use this donation link. If you use the online option, be sure to designate that your donation is a targeted donation to Broc Timmerman. (He will receive 100 percent of your donation.) Otherwise, your donation will be applied to the replenishment of the Denver Actors Fund's general fund.

Update: Targeted donations totaling $152 to help Broc Timmerman have brought the total amount of DAF assistance for him to $4,652 through Aug. 30.
A message from Broc: "I can't put into words how grateful I am. The Denver Actors Fund truly helps to change people's lives for the better.  I can attest to that."
The Denver Actors Fund has now made more than $238,000 available to Colorado artists in medical need. If you would to help us replenish our general fund, simply mail checks made out to The Denver Actors Fund to P.O. Box 11182, Denver, CO, 80212. Or use this donation link.
Read testimonials from other Denver Actors Fund beneficiaries here
Note: At the Denver Actors Fund, anonymity of aid recipients is presumed and fully protected, unless and until the recipient chooses to have his or her story told.
---
HOW YOU CAN HELP US REPLENISH:
To DONATE the Denver Actors Fund, please CLICK HERE (with our humble thanks)
---
ABOUT THE DENVER ACTORS FUND:

Video above: The Denver Actors Fund receives the Colorado Theatre Guild's 2016 Community Impact Award.
The Denver Actors Fund is a modest source of immediate, situational relief when members of the local theater community find themselves in medical need. In addition to $225,000 in financial relief, a team of more than 60 Denver Actors Fund volunteers has offered good neighborly assistance to more than 100 beneficiaries including meal prep and delivery, child care, transportation, errands, construction, pet-sitting and more. For more information, visit our web site at DenverActorsFund.Org.
---
HOW TO APPLY FOR AID:
To apply for Denver Actors Fund aid: Fill out this brief online form here
---
MORE WAYS TO HELP:
DONATE BY MAIL:

Send checks made out to the Denver Actors Fund to:
P.O. Box 11182
Denver, CO 80212
VOLUNTEER:
Ever thought about taking a more active role in the Denver Actors Fund? Click here for more information
COME TO OUR EVENTS: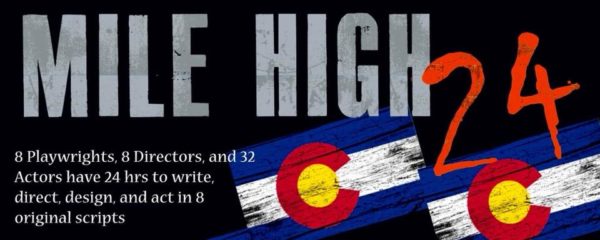 Mile High 24: Madness Takes a Holiday! Denver's annual 24-Hour Playwriting Festival returns for its 5th installment featuring short plays written, staged, and performed over a 24-hour period. This year's theme centers around eight holidays. All proceeds benefit The Denver Actors Fund, and founder John Moore has once again agreed to be one of the sleepless playwrights. Two shows only, at 7 and 9:30 p.m. n Saturday, June 2, at Denver's Dangerous Theatre. Click here for more information
Save the date: Our next Denver Actors Fund film screening at the Alamo Drafthouse Slaon's Lake will be "Rock of Ages" at 6:30 p.m. Monday, June 18, with live entertainment from the Lake Dillon Theatre Company. Tickets onsale soon.
VISIT OUR ONLINE MERCH STORE:
Click here to see how you can buy DAF products such as T-shirts, key chains, puzzles and much more