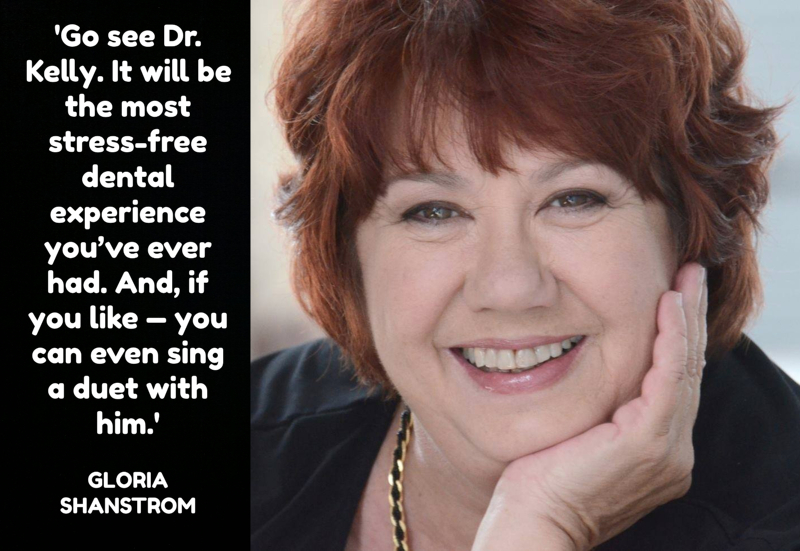 Aid recipient: Gloria Shanstrom's involvement in the Colorado performing-arts community began in 1985 as an usher at Boettcher Concert Hall. She was named the  House Manager at the Auditorium Theatre (now the Ellie Caulkins Opera House) in 1997, then the Buell Theatre just before it opened in 1991. In 1997, she was hired as a Marketing Assistant by Denver Center Attractions and was invited to join the Colorado Theatre Guild's first elected Board of Directors in 1999. She served as the CTG's General Manager from 2006-17. In 2003, Gloria started Full Court Press to assist small arts organizations with press releases and other publicity responsibilities. She also has served on the boards of Phamaly Theatre Company, Augustana Arts and the Denver Woman's Press Club.
Her medical story: Shanstrom recently found herself in need of two dental crowns after two fillings came loose. The Denver Actors Fund referred her to Thornton dentist (and former Broadway dancer) Brian Kelly. Through a unique ongoing partnership with the Denver Actors Fund, Kelly accepts a limited number of emergency dental cases referred through the DAF as an in-kind donation. Kelly's goal is to transition every referred patient from gum disease to health.
How we have helped: Dr. Kelly's treatment plan for Gloria has now extended over the past two months. The billable value of Kelly's services to date is $3,759. The amount Kelly has asked the Denver Actors Fund to reimburse has been just $275 for a third-party lab fee. That makes the total valuation of Kelly's in-kind donation to the Denver Actors Fund in this case to be $3,484.
A message from Gloria: "I had been dealing with the loss of two older fillings for a couple months when I was urged to see Dr. Kelly through The Denver Actors Fund.  I'm so glad I did. Dr. Kelly immediately made me feel at ease with his humor and gentle technique.  He explained what needed to be done and he, along with his fantastic staff, went to work. This was a gift  I will be forever grateful for. Go see Dr. Kelly. It will be the most stress-free dental experience you've ever had and, if you like — you can even sing a duet with him."
How you can help The Denver Actors Fund help more Colorado artists in need: The Denver Actors Fund has now made more than $231,000 available to Colorado artists in medical need. If you would to help us replenish, simply mail checks made out to The Denver Actors Fund to P.O. Box 11182, Denver, CO, 80212. Or use this donation link.
Read testimonials from other Denver Actors Fund beneficiaries here
Note: At the Denver Actors Fund, anonymity of aid recipients is presumed and fully protected, unless and until the recipient chooses to have his or her story told.
---
HOW YOU CAN HELP US REPLENISH:
To DONATE the Denver Actors Fund, please CLICK HERE (with our humble thanks)
---
ABOUT THE DENVER ACTORS FUND:

Video above: The Denver Actors Fund receives the Colorado Theatre Guild's 2016 Community Impact Award.
The Denver Actors Fund is a modest source of immediate, situational relief when members of the local theater community find themselves in medical need. In addition to $225,000 in financial relief, a team of more than 60 Denver Actors Fund volunteers has offered good neighborly assistance to more than 100 beneficiaries including meal prep and delivery, child care, transportation, errands, construction, pet-sitting and more. For more information, visit our web site at DenverActorsFund.Org.
---
HOW TO APPLY FOR AID:
To apply for Denver Actors Fund aid: Fill out this brief online form here
---
MORE WAYS TO HELP:
DONATE BY MAIL:

Send checks made out to the Denver Actors Fund to:
P.O. Box 11182
Denver, CO 80212
VOLUNTEER:
Ever thought about taking a more active role in the Denver Actors Fund?  Click here for more information
COME TO OUR EVENTS:
Mile High 24: Madness Takes a Holiday! Denver's annual 24-Hour Playwriting Festival returns for its 5th installment featuring short plays written, staged, and performed over a 24-hour period. This year's theme centers around eight holidays. All proceeds benefit The Denver Actors Fund, and founder John Moore has once again agreed to be one of the sleepless playwrights. Two shows only, at 7 and 9:30 p.m. n Saturday, June 2, at Denver's Dangerous Theatre. Click here for more information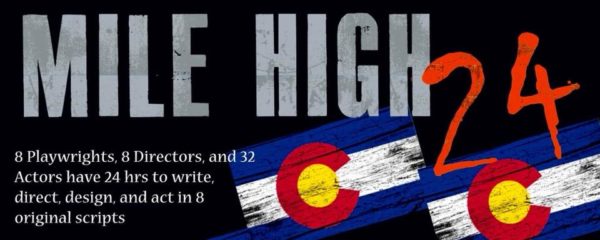 VISIT OUR ONLINE MERCH STORE:
Click here to see how you can buy DAF products such as T-shirts, key chains, puzzles and much more