Just after pregnant actor was ordered on bed rest, her daughter was diagnosed with cancer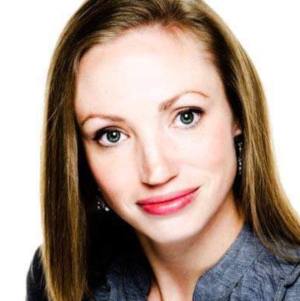 Aid recipient: Denver actor and soprano DaNia Mortimer is a longtime member of the local theatre community. Her credits include "Little Women," "Annie" and "Bye Bye Birdie" at the Town Hall Arts Center and Performance Now's "South Pacific" in 2013. In the time since, she has worked as a Teaching Artist for children at the Denver Center and Arvada Center, and she has performed as an employee of Wands & Wishes and The Original Dickens Carolers. DaNia, a Special Education teacher at Leawood Elementary School, graduated from Alameda High School and studied Music and Vocal Performance at Colorado Christian University.
Her medical story: DaNia recently went into pre-term labor and was in-and-out of the hospital six times during the final six weeks of her pregnancy and was ordered on bed rest. During that time, her 12-year-old daughter, Marlowe, was diagnosed with cancer and on March 8 had a tumor surgically removed. When DaNia had her third child, Mark, on March 28, the boy was directly admitted to the NICU (Newborn Intensive Care Unit) for eight days with pneumonia. During this trying period, out-of-pocket medical bills totaling $5,201 mounted up for DaNia and her husband, Matthew.
How we have helped: The Denver Actors Fund Board has unanimously voted to cover the Mortimers' present medical obligation of $5,201.
A note on eligibility: The Denver Actors Fund realizes that DaNia's last local theatre production was in Performance Now's "South Pacific" in 2013, which makes her fall just outside of the DAF's five-year eligibility period by a few months. However, the DAF board recently added an exception clause to our Distribution Policy that reads: "Upon request from the Executive Director, the Board of Directors may, by unanimous vote, authorize any Financial Aid Distribution that it deems to be consistent with the mission of The Denver Actors Fund, regardless of whether such distribution is otherwise authorized by the Distribution Policy." In approving the request, the Board cited seven supporting reasons for applying this clause to the Mortimers' application, including her longstanding place in the local community before family commitments forced her to step away from performing; her continuing participation in the theater community in other capacities; and most of all: She has a particularly compelling need for assistance.
How you can help us help the Mortimers more: As you can imagine, with another newborn, the Mortimers are in for all kinds of expenses, medical and otherwise. If you would like to direct a specific donation to help the family further, simply mail checks in any amount made out to Denver Actors Fund (with Mortimer written in the topic field), to P.O. Box 11182, Denver, CO 80212. Or use this donation link. If you use the online option, be sure to designate that your donation is a targeted donation for the Mortimer family. (They will receive 100 percent of your donation.) Otherwise, your donation will be applied to the replenishment of the Denver Actors Fund's general fund.
The Denver Actors Fund has now made more than $350,000 available to Colorado artists in medical need.
A message from Matt, DaNia, Marlowe, McKenna and Mark Mortimer: "We are so grateful for the love and support of the Colorado theater family and The Denver Actors Fund. Being out of the theatre scene for a while now, we could have been easily brushed aside, but this community has embraced us during this very difficult time with wide-open arms. We didn't want to worry about finances and decided we would cross that bridge when we came to it. The fateful bills arrived and we were overwhelmed. The Denver Actors Fund has lifted a huge weight off of our shoulders so we can focus on our new baby and our now cancer-free daughter! Thank you!"
How you can help us help us replenish: If you would like to help us replenish by donating to The Denver Actors Fund, simply mail checks in any amount made out to Denver Actors Fund to P.O. Box 11182, Denver, CO 80212. Or use this donation link, with our humble thanks.
Read testimonials from other Denver Actors Fund beneficiaries here
Note: At the Denver Actors Fund, anonymity of aid recipients is presumed and fully protected, unless and until the recipient chooses to have his or her story told.
---
ABOUT THE DENVER ACTORS FUND:
The Denver Actors Fund is a modest source of immediate, situational relief when members of the local theater community find themselves in medical need. In addition to $350,000 in financial relief, a team of more than 60 Denver Actors Fund volunteers have offered good neighborly assistance to more than 100 beneficiaries including meal prep and delivery, child care, transportation, errands, construction, pet-sitting and more. For more information, visit our web site at DenverActorsFund.Org.
---
HOW TO APPLY FOR AID:
To apply for Denver Actors Fund aid: Fill out this brief online form here
---
MORE WAYS TO HELP:
DONATE BY MAIL:

Send checks made out to the Denver Actors Fund to:
P.O. Box 11182
Denver, CO 80212
VOLUNTEER:
Ever thought about taking a more active role in the Denver Actors Fund? Click here for more information
COME TO OUR EVENTS:
Friends, we at The Denver Actors Fund believe in building community while building funds. Most of our events are performative in nature so that you have a good time while helping a good cause. Here are some of the events that are currently being planned on our behalf. Visit denveractorsfund.org anytime for an updated list.
SUNDAY, JUNE 2: One Night Stand Theater presents themed, script-in-hand performances about four times a year at Vintage Theatre, and the June 2 event will feature local playwright Jeff Neuman and his work. He ill be reading five stories of love, silliness, sex, darkness and mortality. Participating actors will include Linda Swanson Brown, David Cameron, Randy Diamon, Stephen R. Kramer, Leroy Leonard, Maggy Stacy, David Ufford, and Andrew and Kelly Uhlenhopp. The directors are Cindy Hall, Lorraine Scott and Suzanna Wellens. Jeff asked Vintage if they could make it, in some way, a benefit for DAF. There will be donation stations around the theater on the night of the event and some clever raffling of prizes at the event. Vintage is located at 1468 Dayton St. in Aurora. No reservations necessary. Please save the date!
SUNDAY, JUNE 9: Join us at a Denver's Tony Awards Viewing Party to benefit The Denver Actors Fund on Sunday, June 9, at Cap City Tavern, 1247 Bannock St. It's hosted and organized through the lovely volunteer efforts of the Denver-area Actors' Equity Association Liaison Committee, SAG-AFTRA Colorado Local and the Colorado Theatre Guild. There will be a $5 suggested donation. Limited seating so please RSVP your intent to attend by May 31 by emailing denver@actorsequity.org. Thank you all, especially you, Abner Genece, T David Rutherford, Dino McTaggart, Piper Arpan McTaggart, Charles Blackwell and Sheila Traister!
VISIT OUR ONLINE MERCH STORE:
Click here to see how you can buy DAF products such as T-shirts, key chains, puzzles and much more