'

Without your help, I never

would have been able to see a light at the end of this very long tunn

el.'
Aid recipient: Rob Riney has performed on stages around the state for more than 10 years, most recently in the Aurora Fox's Priscilla Queen of the Desert, Equinox Theatre's Disaster The Musical and the Platte Valley Players of Brighton's Forbidden Broadway. He is a graduate of Bear Creek High School and has also worked at the Arvada Center, Bas Bleu (Fort Collins), Vintage Theatre, Candlelight Dinner Playhouse (Johnstown), Ignite Theatre, Aurora Fox, Performance Now, Town Hall Arts Center and others.
His medical story: Rob has been in and out of the hospital since October after minor intestinal pain turned into a near-total failure of his digestive system and several surrounding organs. He was ultimately diagnosed with Choledocholithiasis, Gastroesophageal Reflux Disease and gallstones. Surgery to insert stents restored normal blood flow between his liver, pancreas, lower intestine and pancreas and Rob was able to briefly return to his full-time job at a local deli. But there have been subsequent complications, including a blood clot in his liver, necessitating several more hospital visits since (including right now). Medicaid has picked up most of his medical costs, but he has missed many weeks of work and has had little chance to keep up on living expenses.
How initially helped: After Rob's first two-week hospital stay, The Denver Actors Fund board voted to cover Rob's essential October living expenses, or $1,023.
The next chapter: Rob has continued along a difficult and mysterious medical odyssey since with multiple hospital stays over the past two months as doctors have continued to ts solve Rob's gallstone and other issues. That has made working more than intermittent shifts at the deli impossible. The Denver Actors Fund board subsequently voted to cover Rob's comparatively modest essential living expenses for November and December, or an additional $2,046. In addition, targeted donations to Rob from you, our dear Denver Actors Fund supporters, have come to $310 to date. That brings the total support to Rob from the Denver Actors fund to $3,379 as of December 14.
How you can help us help Rob more: If you would like to direct a specific donation to help Rob pay down present and upcoming living expenses that continue to accrue while he is unable to work, simply mail checks in any amount made out to Denver Actors Fund (with Rob Riney's name written in the topic field), to P.O. Box 11182, Denver, CO 80212. Or use this donation link. If you use the online option, be sure to designate that your donation is a targeted donation for Rob Riney. (He will receive 100 percent of your donation.) Otherwise, your donation will be applied to the replenishment of the Denver Actors Fund's general fund.
How you can help us replenish: At The Denver Actors Fund, we love it when the money goes out as fast as it comes in, which means we are in a constant state of replenishment. That's the gig. If you would like to help us do that, simply mail checks in any amount made out to Denver Actors Fund to P.O. Box 11182, Denver, CO 80212. Or use this donation link.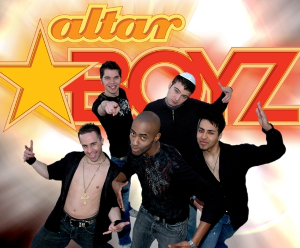 A message from Rob: "I always knew the Colorado theatre community was a family. But I didn't realize it truly is more than that until the past couple of months. The love and support I have received is beyond anything I could have imagined. My theatre family has stood by me and given me strength while I undergo multiple hospital admissions and various procedures in trying to get back to being healthy and pain-free. Dealing with my medical issues, I have been unable to keep up with life including working and paying bills, and even more heartbreaking – not being on that stage. So I want to thank you all. Without your help, I never would have ever been able to see a light at the end of this very long tunnel. You gave me faith and courage to get through this unforeseeable situation. Thank you from the bottom of my heart. I love you all."
The Denver Actors Fund has now made more than $300,002 available to Colorado artists in medical need.
Read testimonials from other Denver Actors Fund beneficiaries here
Note: At the Denver Actors Fund, anonymity of aid recipients is presumed and fully protected, unless and until the recipient chooses to have his or her story told.
---
HOW YOU CAN HELP US REPLENISH:
To DONATE the Denver Actors Fund, please CLICK HERE (with our humble thanks)
---
ABOUT THE DENVER ACTORS FUND:
The Denver Actors Fund is a modest source of immediate, situational relief when members of the local theater community find themselves in medical need. In addition to $302,000 in financial relief, a team of more than 60 Denver Actors Fund volunteers has offered good neighborly assistance to more than 100 beneficiaries including meal prep and delivery, child care, transportation, errands, construction, pet-sitting and more. For more information, visit our web site at DenverActorsFund.Org.
---
HOW TO APPLY FOR AID:
To apply for Denver Actors Fund aid: Fill out this brief online form here
---
MORE WAYS TO HELP:
DONATE BY MAIL:

Send checks made out to the Denver Actors Fund to:
P.O. Box 11182
Denver, CO 80212
VOLUNTEER:
Ever thought about taking a more active role in the Denver Actors Fund? Click here for more information
COME TO OUR EVENTS:

Monday, December 17: The Nightly Met Christmas Special is back for another rocking night of holiday fun. Hosted by The Nightly Met's Avery Anderson and Henry Award-winning actor Annie Dwyer, the night will feature Avourneen, Kenny Moten, Jenna Bainbridge, Matt LaFontaine, Markus Warren, Sophia Dotson, Grace Dotson and Hannah Dotson. 6 p.m. Tuesday, Dec. 17, at the DL Parsons Theatre in Northglenn. Tickets just $8-$10. All proceeds benefit the Denver Actors Fund. Click here for tickets.
Tuesday, December 18: Miners Alley Playhouse is donating all proceeds from that evening's performance of Josh Hartwell's A Christmas Carol to The Denver Actors Fund. This fast-paced comic adaptation uses only six actors to bring Dickens' most beloved characters to life using nothing more than simple props, fun physicality, and the power of imagination. The cast includes Jim Hunt (Scrooge), Lisa DeCaro (Christmas Present and more), Meredith Young (Christmas Past and more), Jason Maxwell (Fred and more), Josh Hartwell (Marley and more) and Ella Matheo as Tiny Tim and Ignorance. 7:30 p.m. at 1224 Washington Ave., Golden. Call 303-935-3044 or buy online at minersalley.com.
VISIT OUR ONLINE MERCH STORE:
Click here to see how you can buy DAF products such as T-shirts, key chains, puzzles and much more