By John Moore
Sept. 12, 2013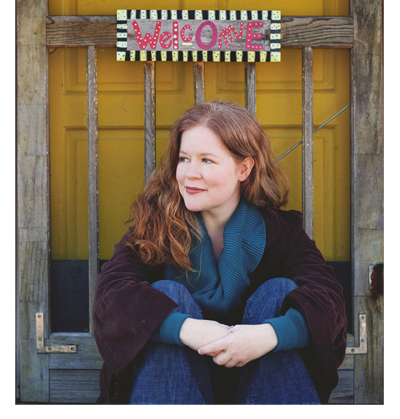 When Kent Thompson was the artistic director of the Alabama Shakepseare Festival, he saw what can happen when you put pens where young people's minds are.
By the fifth year of the young playwriting program he started in Alabama, he was receiving 1,200 submissions annually from around the state. One was from a young Elyzabeth Gregory Wilder, who grew up to become the writer of "Gee's Bend." That play was staged by the Denver Center Theatre Company in 2008 and won Wilder the M. Elizabeth Osborn New Play Award from the American Theatre Critics Association.
This week, Thompson and the Denver Center education department announced the launch of a new statewide playwriting initiative for Colorado high-school students, one that's been on Thompson's wish list since he started here in Denver in 2006.
Its called the 2013 Regional Youth Playwriting Workshop and Competition. Its motto: "Your Story. Our Stage." Students may submit one-act play submissions through Dec. 1. The three finalists will receive a $250 cash scholarship and a staged reading at the 2014 Colorado New Play Summit. The winner's play will be fully staged by the Denver Center Theatre Academy during its 2014 summer program.
"There is something exciting about taking a script written by one Colorado student and giving it over to other Colorado students who will then design and perform it," said Tam Dalrymple Frye, Denver Center director of education. Thompson calls that culminating part of the program "an incredible opportunity to learn."
In addition, each teacher of the three finalists will receive a $250 gift certificate for books, supplies or other teaching tools for their classrooms.
Thompson is most excited about the opportunity for the three finalists to rub elbows with playwrights, directors and theatergoers at the Colorado New Play Summit in February 2014, where they will have their words read aloud alongside pros that over the years have included Stephen Dietz, Theresa Rebek, and three playwrights whose scripts have been selected for full production by the Denver Center Theatre Company this season: Karen Zacarias, Marcus Gardley and Matthew Lopez. "They get to be a fly on the wall at the New Play Summit and see how professionals work," Thompson said.
To encourage widespread participation, the Denver Center will be sending professional teaching artists into area high schools over the next several months. They will conduct free workshops that will introduce students to the playwriting form, and how it differs from writing short stories and even screenwriting.
"The goal is to reinforce the power of drama," said Frye. "Most high-school students have not seen a lot of theater, and even fewer have ever even read a play. We want students to know that this is a really great literary genre. And when they write in that form, they will discover that it can be a powerful way to have their voices heard."
It's not just about discovering and empowering potential professional playwrights, Thompson said. The program is designed to advance literacy, creativity, writing and communication through playwriting while nurturing Colorado's promising young playwrights and developing theater artists and audiences.
"It's about helping students write down something that is important in their lives," Thompson said. Writing leads to better self-expression and self-awareness. It helps them find their voice."
The submissions will be judged by professionals from the Denver Center's artistic, literary and education departments.
The $55,000 initiative has been made possible by a grant from the Newman Family Foundation and June Travis. Robert and Judi Newman's names adorn the Denver Center's Newman Center for Theatre Education.
Frye said she would not be launching the program if it were not sustainable for many years to come. "I don't want to start a program unless we can sustain it forever," she said. "This one is here for the long run."
For information on submissions, call 303-446-4892, or go to www.denvercenter.org/playwright to submit online. To schedule a free school workshop, call 303-446-4855.
Submissions will be accepted from Oct. 1-Dec 1. Finalists will be announced Jan. 3. The staged readings will take place Feb. 7-9 during the 2014 Colorado New Play Summit. The winning play will be performed in July 2014, on dates yet to be determined.

Playwriting guidelines:
Submissions must:
Be an original, unpublished one-act play.
Be no more than 50 pages.
Contain no more than 16 characters.
Be typed in standard play-style format: Twelve-point Times New Roman font, and pages must be numbered.
Include a cover page with a synopsis and cast of characters, the playwright's name and contact information (including an email address, mailing address, and phone number) and high-school name.
Be submitted online or postmarked no later than Dec. 1, 2013.
Submissions must not:
Be a translation, adaptation or excerpt.
Have the playwright's name anywhere on the submission except the cover page.
Playwrights must:
Be currently enrolled in a Colorado high school or in home school.
Limit submissions to one entry per year.
No revisions will be accepted after submission. Do not send your only copy. Manuscripts will not be returned. There is no submission fee.
John Moore is the Denver Center's Associate Director for Content Strategy. Contact him at 303-893-6003 or email jmoore@dcpa.org. Twitter: @moorejohn
The Denver Center Theatre Company is a community-supported, nonprofit theater company.