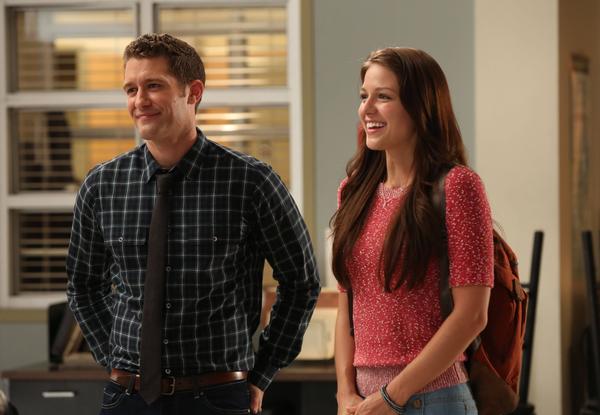 Today, I am back in the pages of The Denver Post for a day, contributing a story on Colorado's Melissa Benoist joining the cast of "Glee."
Benoist's life has changed forever: The Littleton native has been cast on "Glee" — and she already has been Slushied. That's when a bully throws a Slurpee-like frozen beverage in your face. And, yes, it hurts. 
More coverage on Melissa Benoist:
Read the entire interview: What Melissa Benoist had to say about the grueling audition process, how she feels about the  overt sexual nature of  the "Glee,"  and who among the cast of series regulars have been particularly welcoming. Here's the complete transcript.
"Glee" fans, meet Melissa Benoist in photos:  Here's a look back at her theatrical roots in  Denver metro-area theater productions.
A look back: Our 2006 Colorado "Can't Miss Kids" feature:  In 2006, we profiled five young actors who were demonstrating real potential to one day perform professionally – and  Melissa Benoist was one of them.
 "Glee" Season 4 episodes  begin airing at  8 p.m. Thursday, Sept. 13, on Fox-31 (Note new day)