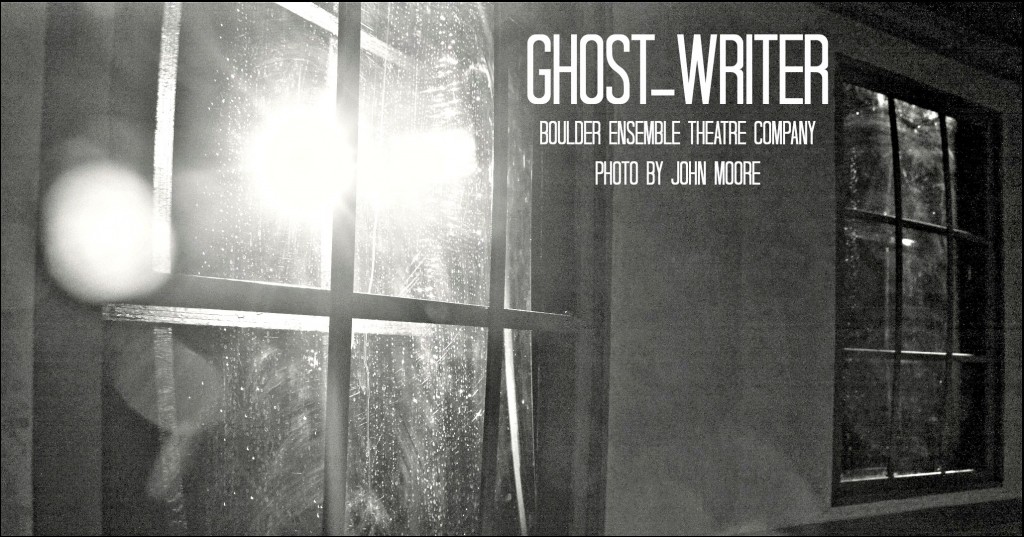 By John Moore
Feb. 6, 2013
Here are bonus images from my night visiting the cast before the Boulder Ensemble Theatre Company's performance of "Ghost-Writer" on Feb. 2 at the Dairy Center for the Arts. In the play, a mystery set in 1919, Jim Hunt plays deceased novelist Franklin Woolsey, who may (or may not) still be dictating his final novel to his devoted typist, Myra (Laura Norman), from the grave. Also featuring Anne Sandoe. Directed by Josh Hartwell. Written by Michael Hollinger. Through Feb. 16 at 2590 Walnut St., Boulder, 303-440-7826 or www.BoulderEnsembleTheatre.Org. All photos by John Moore of www.CultureWest.Org. Thanks to Amanda Paswaters, Rebecca Remaly, Stephen Weitz, Amanda Clark, cast and crew.
To see the our full photo series, "It's Opening Night in Colorado Theatre," featuring one intimate, iconic snapshot from 22 Colorado opening nights (and counting), click here.
Click here to subscribe to the CultureWest.org Monthly E-Newsletter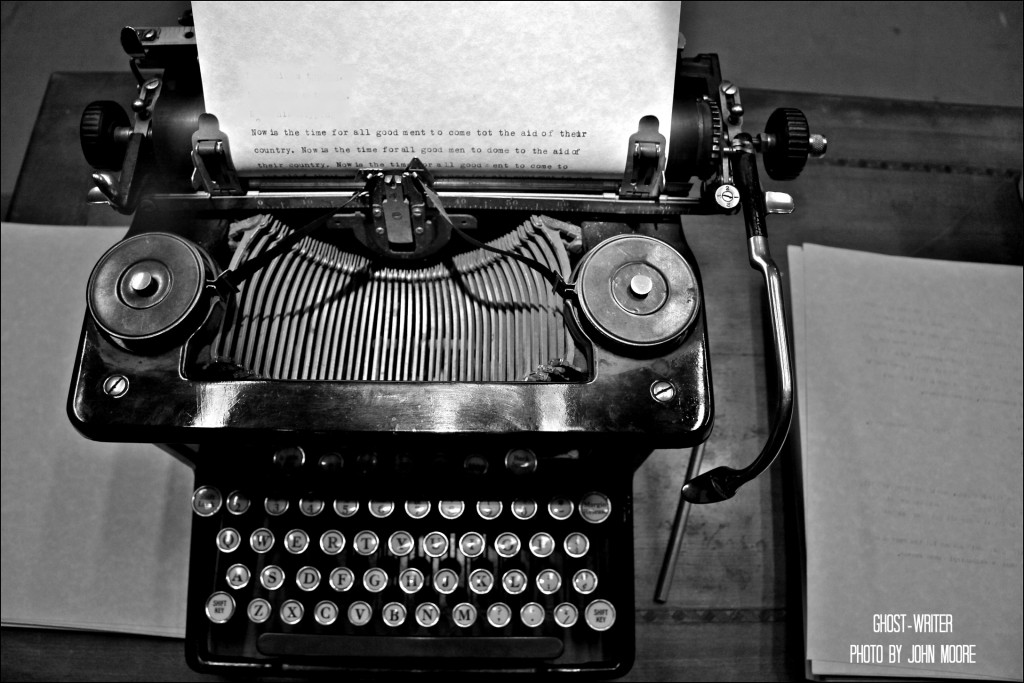 Laura Norman's vintage L.C. Smith typewriter is one of the central characters in Michael Hollinger's play. Norman has a brief "secret phrase" that she types over and over throughout each performance. Someone at every audience talkback to date has asked her what that phrase is she's typing, but the team wants it to remain a secret within the cast and crew until after the show closes — so I've blurred it out above the "now is the time for all good men" words you still can see. (That's not the secret phrase!)
Jim Hunt.
(Please click below to go to the next page.)