Photos: My night at Boulder Ensemble's 'Ghost-Writer'
 Another sold-out house settles in for the play. Boulder Ensemble Theatre Company gets a lot of them.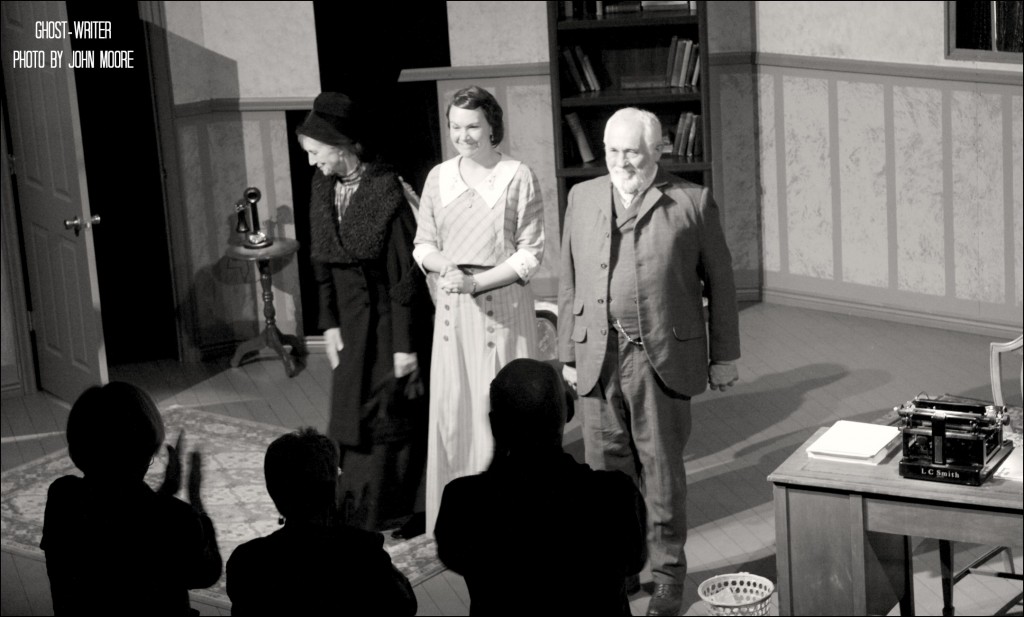 A standing ovation from the Saturday night crowd.
 The audience takes questions from the audience after the show. Leading the discussion is managing director Rebecca Remaly Weitz, right
Playwright Michael Hollinger made himself available to director Josh Hartwell and his cast to answer any questions about the script during the development process. Hollinger and Hartwell have both worked together as mentors for the Curious Theatre's New Voices youth playwriting program. Hartwell shared this text exchange he had with the playwright after the opening performance.
Click here to subscribe to the CultureWest.org Monthly E-Newsletter