Photos: My night at Boulder Ensemble's 'Ghost-Writer'
Stage manager Amanda Paswaters leads the cast in warmups and refreshers before Saturday night's performance at the Dairy Center.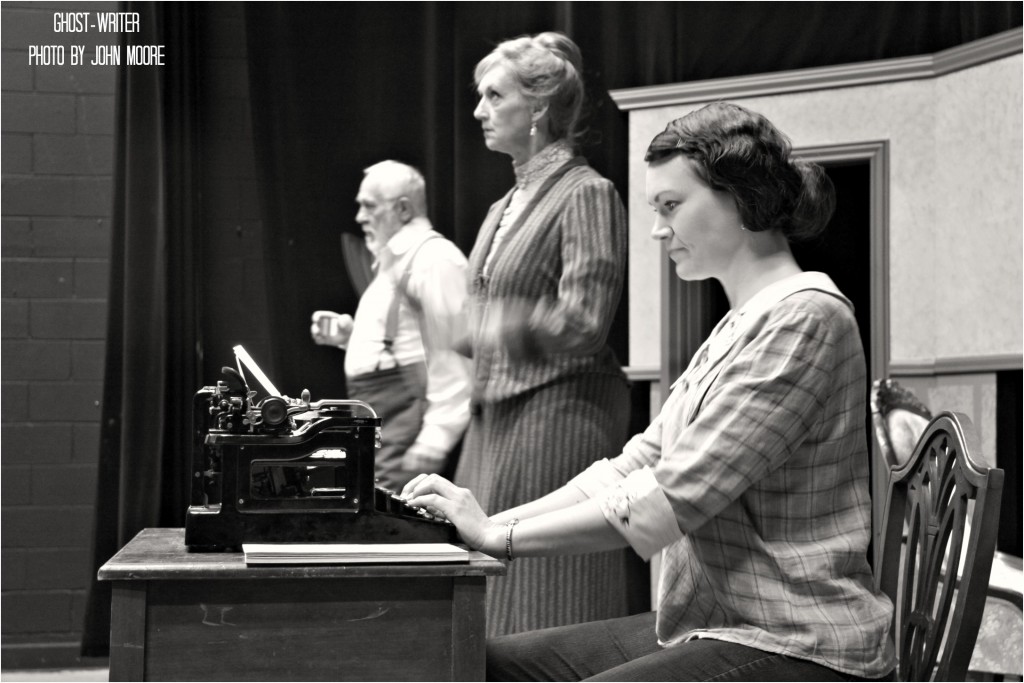 The three-person cast (from left, Jim Hunt, Anne Sandoe and Laura Norman) undergo separate, simultaneous warmups as an exercise in both concentration and fighting through distractions.
Jim Hunt lies flat on the stage floor while conducting his vocal exercises.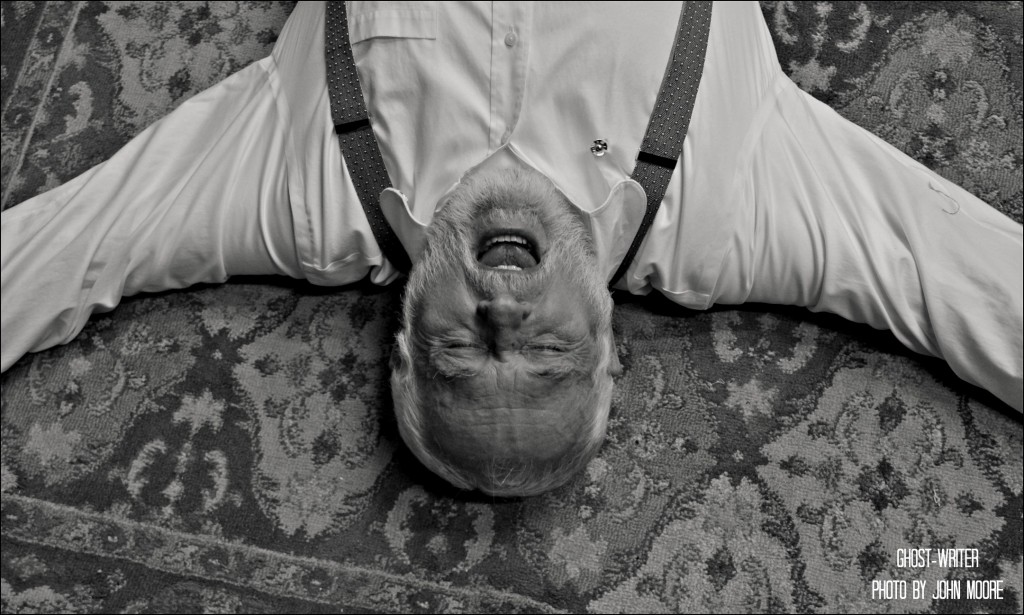 (Please click below to go to the next page.)