Three dressing-room views from a flying simian's point of view.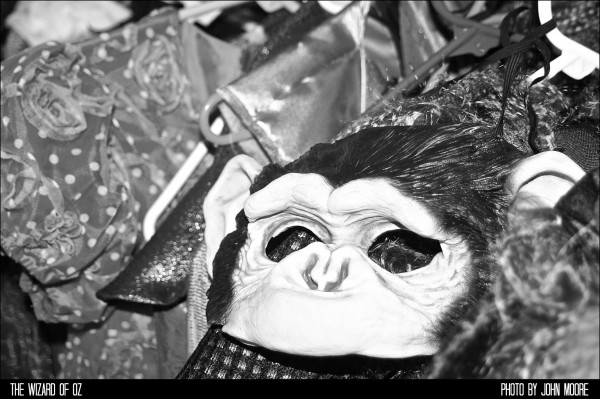 Back to the tables for Seth Caikowski to settle his tabs.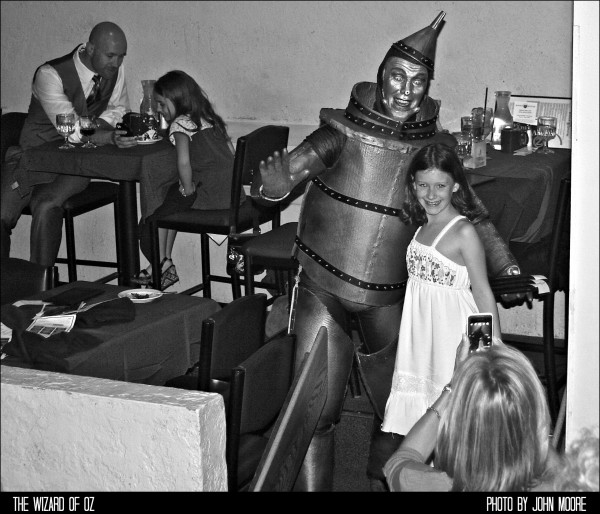 Bob Hoppe (above) and Seth Caikowski (below) greet their young fans and pose for photos.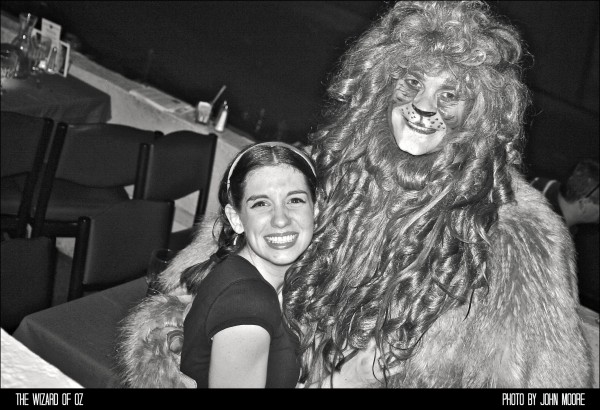 Seth Caikowski pauses to congratulate co-star Sarah Grover on a job well done.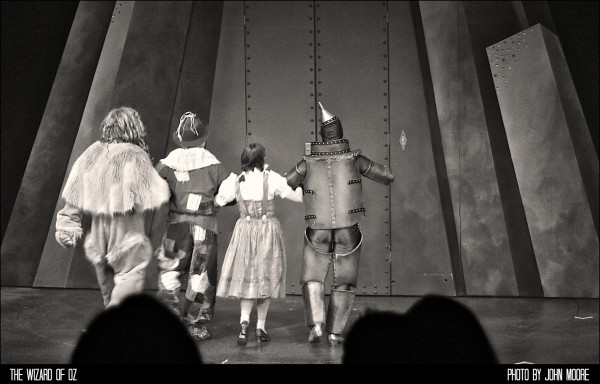 They're off to see the Wizard!
Click here to subscribe to the CultureWest.org Monthly E-Newsletter