Seth Caikowski and Joel Adam Chavez singing "Can't Fight This Feeling" at the Denver Actors Fund's inaugural party last June 1 at the Voodoo Comedy Playhouse. Theatre Karaoke Nights return this summer.  Photo by Kevin Lowry. 
By John Moore
With summer fast approaching, the Denver Actors Fund is happy to announce the return of its signature late-night parties filled with song, camaraderie … and a few libations. Save the dates: May 10, June 28 and Oct. 11.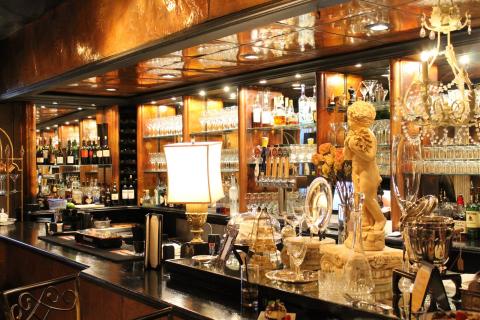 We'll start on May 10 with a late-night Saturday  at the Black Crown Piano Lounge hosted by the Piano Man himself,  Dan Dobbins. Grab a drink and a mic. Pick a song, throw $5 in the jar and sing your heart out. Simple as that. Join us anytime after 9 p.m. through closing time at 1446 S. Broadway. Admission is free.
The Denver Actors Fund was launched last June 1 with a fun evening of karaoke silliness at the Voodoo Comedy Playhouse. The gimmick was this: You pay $10 to sing whatever song you want. Or you pay $10 to have anyone on our lengthy list of volunteer local musical theatre stars sing whatever song you want them to, in whatever combination you want to throw at them. I recommend, for example, having Daniel Langhoff and Tim Howard sing "Islands in the Stream." Let your imagination run wild. $5 suggested donation at the door.
We have been invited back by Stephen Wilder and the the Voodoo Comedy Playhouse for two more such evenings, on June 28 and Oct. 11. It's located near Coors Field on 22nd Avenue between Larimer and Lawrence streets. We'll start at 10 p.m. and go through closing both nights.
The Denver Actors Fund has two primary goals for 2014. The first is proliferating the new services offered by its action teams (transportation, meals, errands, construction, child care and more). The second is diversifying its revenue sources. So these late-night gatherings are not meant to be seen as all-out benefit evenings (though they do raise some money for the Fund). Just as important is creating opportunities to  gather members of the local theatre community  for fun times.
For a full list of upcoming Denver Actors Fund events, click here
ABOUT THE DENVER ACTORS FUND:
The Denver Actors Fund is a modest source of immediate, situational relief when members of the local theater community find themselves in medical need. For more information, visit our web site at www.DenverActorsFund.Org
HOW YOU CAN HELP:
Please go here (with our humble thanks):
To apply for Denver Actors Fund aid: Download the brief form by clicking here
To donate by mail: Send checks made out to the Denver Actors Fund to:
4594 Osceola St.
Denver, CO 80212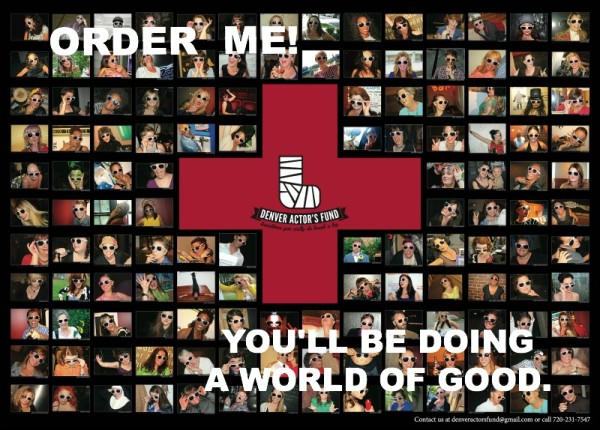 Buy a poster! 134 women (and a few token dudes) from the Colorado theater community, all supporting the Denver Actors Fund. The cost $20 per poster (20×28). To order, email your quantity to denveractorsfund@gmail.com. We'll take care of delivery and payment from there.
Visit our online merch store: T-shirts, key chains, puzzles and much more
Video: Highlights from a Feb. 10 fundraiser held on behalf of the Denver Actors Fund: