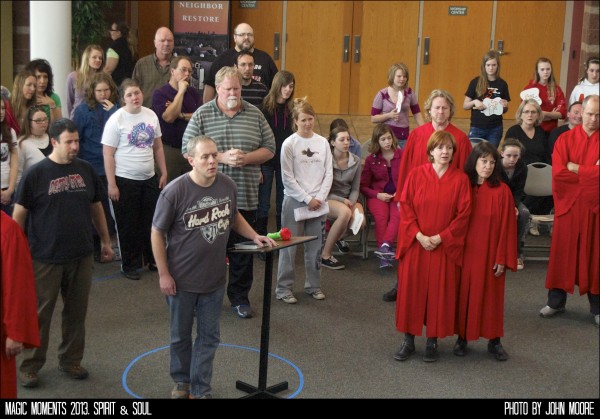 Keegan Flaugh was last seen as Captain Von Trapp in the Town Hall Arts Center's production of "The Sound of Music."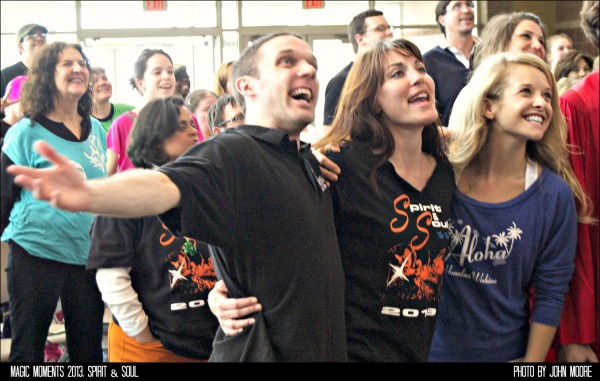 Mark Shonsey is kind of a big deal at the Voodoo Comedy Playhouse, which specializes in improv. He's rehearsing with Ronni Gallup and Meghan McMahon (Town Hall's "The Producers").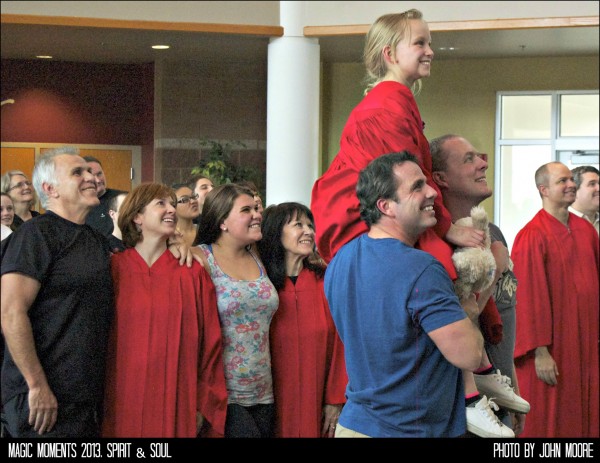 Keith Hershman, in the blue shirt, has been performing in Magic Moments shows with his children for years. Keegan Flaugh's kids beat him to his first Magic Moments last year. They are launching young Lexi Lubotsky, who plays "The Child." Her sister, Kate, is in this year's show, too. Kate has appeared with the Denver Center Theatre Company in "A Christmas Carol," "A Midsummer Night's Dream" and others.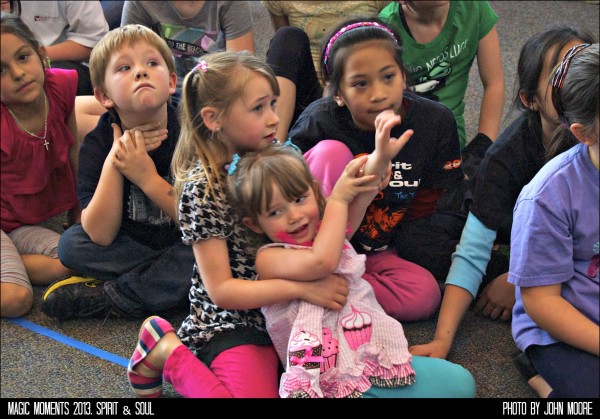 There are a lot of kids in Magic Moments reviews. … A lot. Lead choreographer Debbie Stark does a remarkable job getting them all coordinated and working together on the stage.


The cast and crew clearly take the director/traffic coordinator known only as K.Q. very seriously, at all times.