Photo series: My night at Silhouette's 'This is How it Goes'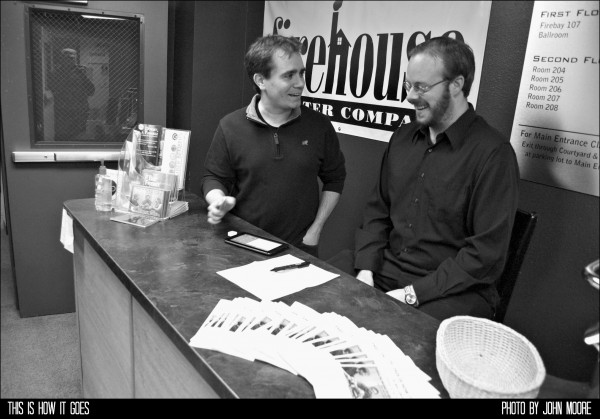 In the front of the house, actor and producer Paul Jaquith shows a volunteer how to operate the company's ticketing system – using no more than an iPad app.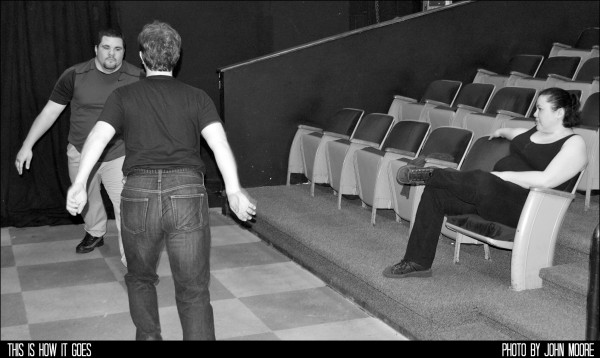 The next three photos show Paul Jaquith and castmate Ben Butler conducting a pre-show "fight call," where actors rehearse every bit of physical business for safety's sake. Stage Manager Amy Brosius supervises.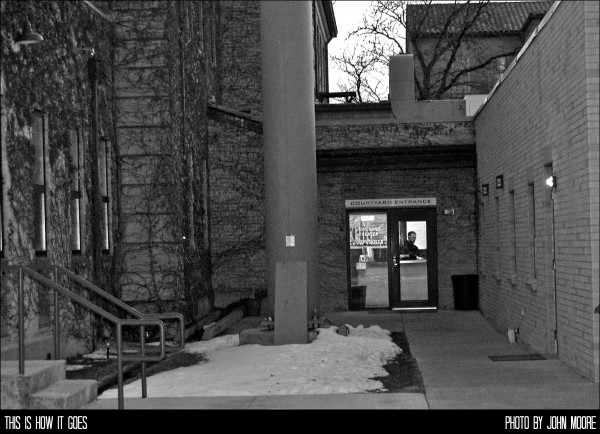 The picturesque entrance to the John Hand Theatre on the Colorado Free University campus.