For shooting in blackness, I was happy to get two profile pics — with heads intact. That's Brian Colonna (top), and Erin Rollman (above).

Brian Colonna in all his Quixotean/FAO Schwarz glory.

There are just three Buntport actors in "A Knight to Remember," but the other absent, ensemble members are referenced/parroted/mocked in a comic aside that harkens back to a device the Buntporters used quite effectively "Titus Andronicus." (Aside: Who knew Evan's voice was that high-pitched?)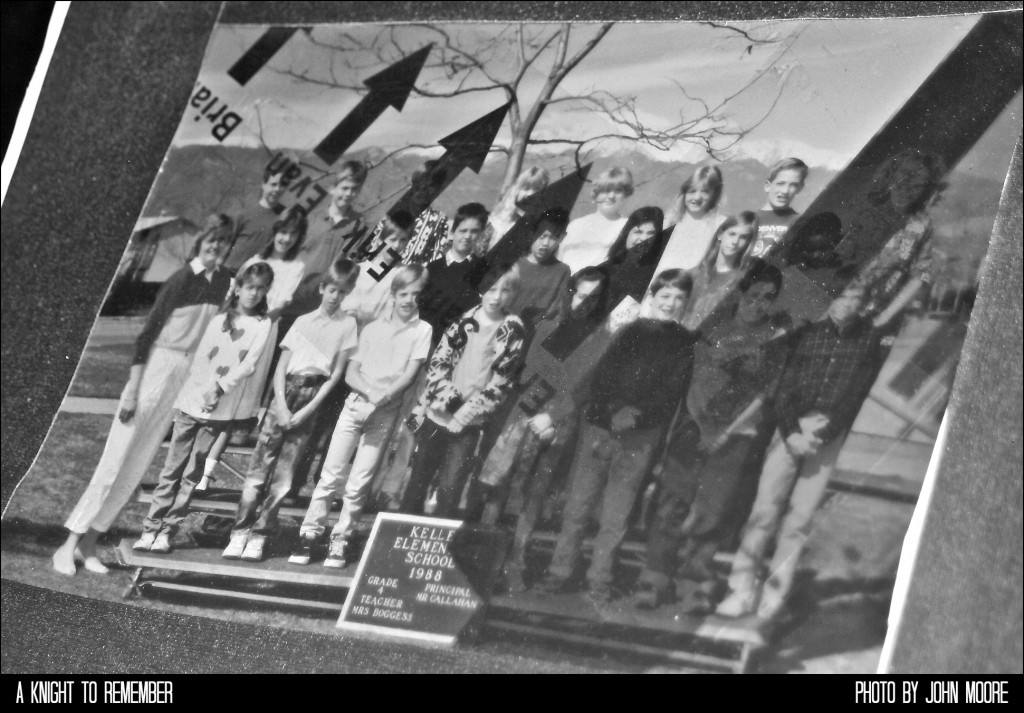 If you know Brian's fourth-grade classmate, Danielle (first kid on the front row left), you might (or might not) want to tell her she played a very large role in the development of our young knight — and in his ensuing stage tale.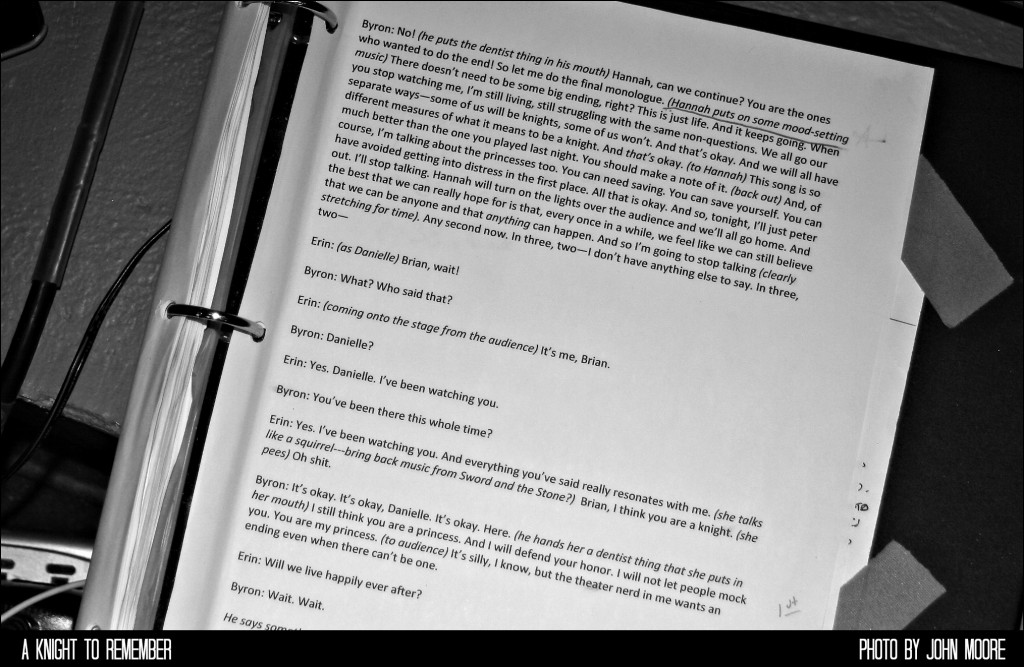 Contrary to what it might look like, virtually nothing that happens in a typical Buntport show is unscripted.

A simple overhead projector spells out what a 9-year-old Brian once thought were the necessary character attributes for knighthood. And castmate Erin Rollman is never shy about pointing out that spelling must surely not be one of them.
(Please select "Page 3" below to go to the next page of our photos from our visit to "A Knight to Remember.")