Photos: My Night at Germinal's 'Long Day's Journey Into Night'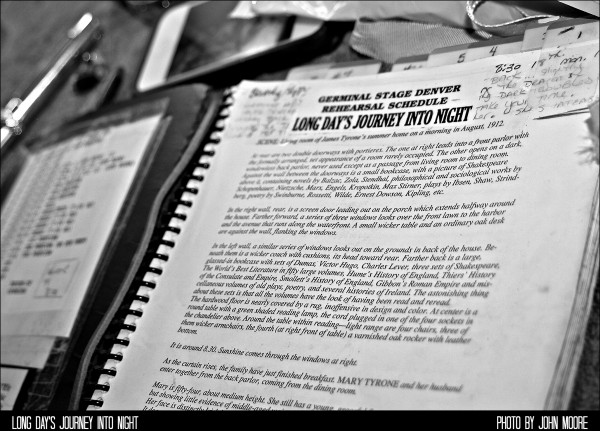 Erica Sarzin-Borrillo is an artist who crafts each of her scripts into a leather-bound work of art that she can save.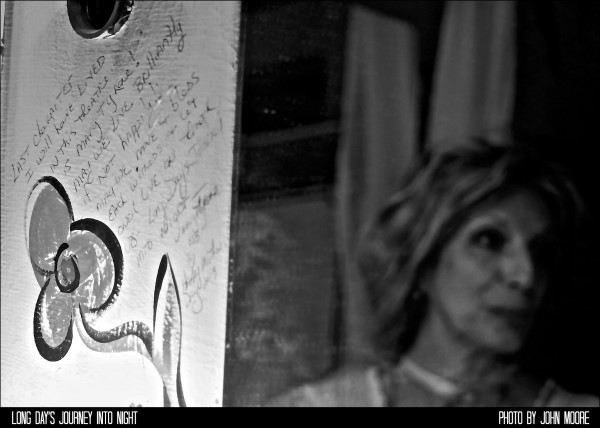 The backstage walls at Germinal Stage-Denver are lined with quotes from previous stagings. Here, Erica Sarzin-Borrillo has written a personal farewell to the Germinal Stage building in a note that speaks to her present alter ego, Mary Tyrone. It reads, in part: "Last chapter I will have lived in this theater is Mary Tyrone! May we live brilliantly if not happily! May we move and bless each witness, and let O'Neill live on through us."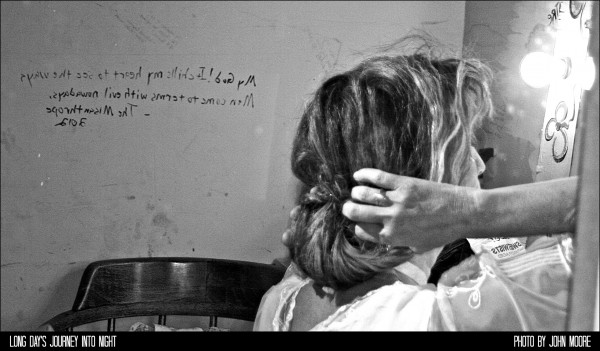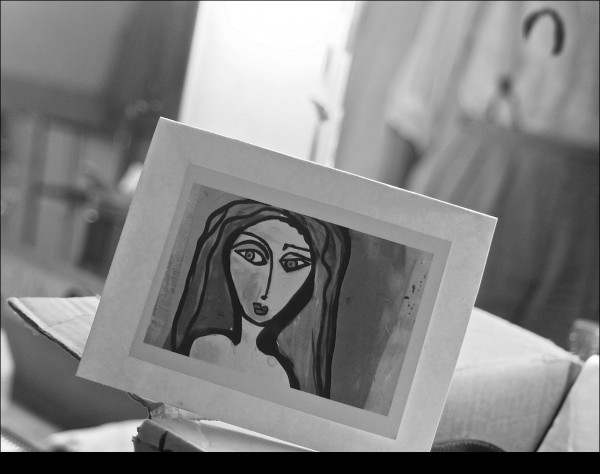 Erica Sarzin-Borrillo's artwork can be found on cards that she made and presented to each of her castmates.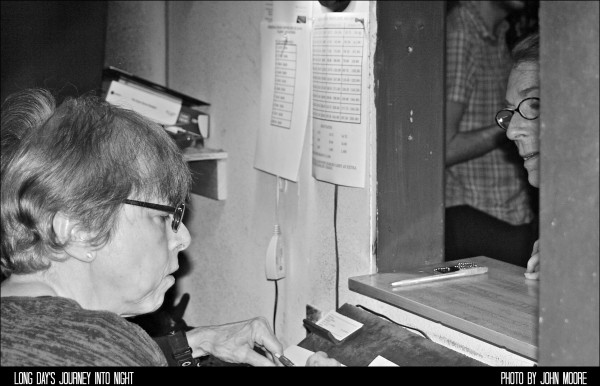 With her husband preparing to play the monumental role of James Tyrone, wife Sallie Diamond runs the box office — without a pipe in sight!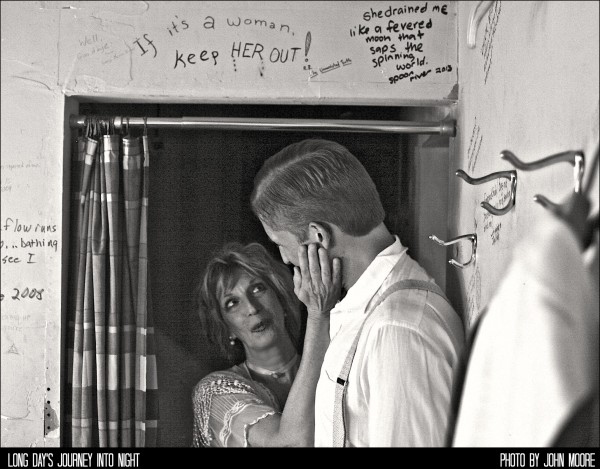 One last look at Erica Sarzin-Borrillo with Zachary Andrews.
Click here to subscribe to the CultureWest.org Monthly E-Newsletter
Pages: 1 2