The mysterious, unbilled fifth cast member.

Eric Mather is chill. It won't last for long.

Liquid courage: Hand sanitizer and Dewar's White Label.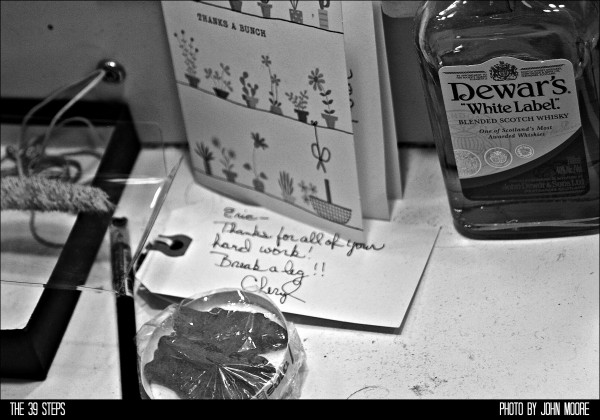 Congratulatory notes from Town Hall Arts Center executive director Cheryl McNab.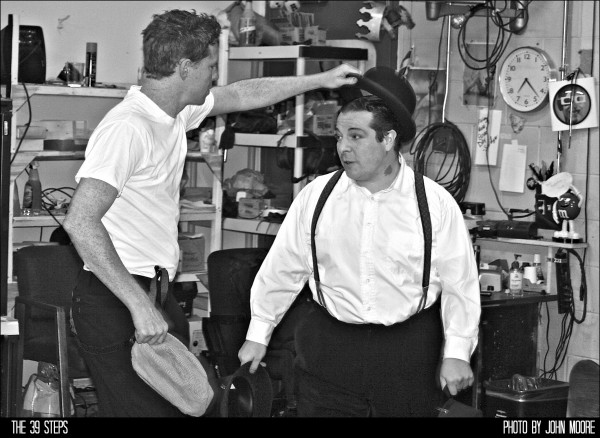 Eric Mather, left, and Seth Maisel rehearse a particularly challenging, rapid-fire scene in which changing hats means changing characters.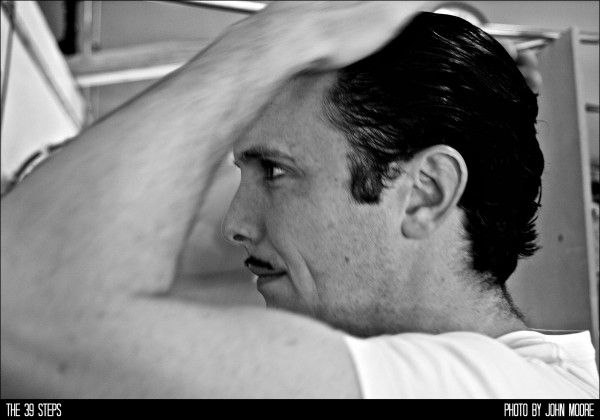 James O'Hagan-Murphy: "I said, 'I say …  I'm a handsome bastard, aren't I?' "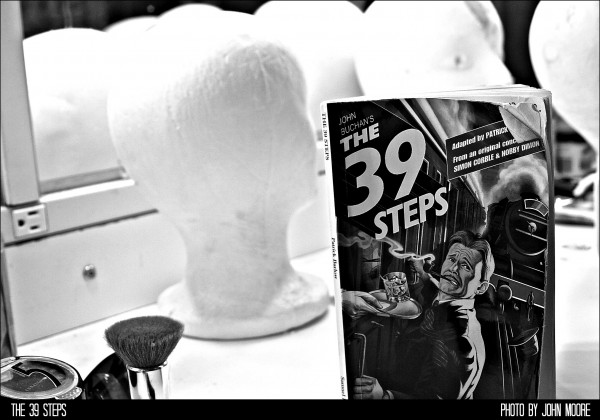 Click here to subscribe to the CultureWest.org Monthly E-Newsletter