These next few photos show John Ashton applying a facial bruise. After some trial-and-error, John discovered that non-toxic inks work just as well as Sharpies!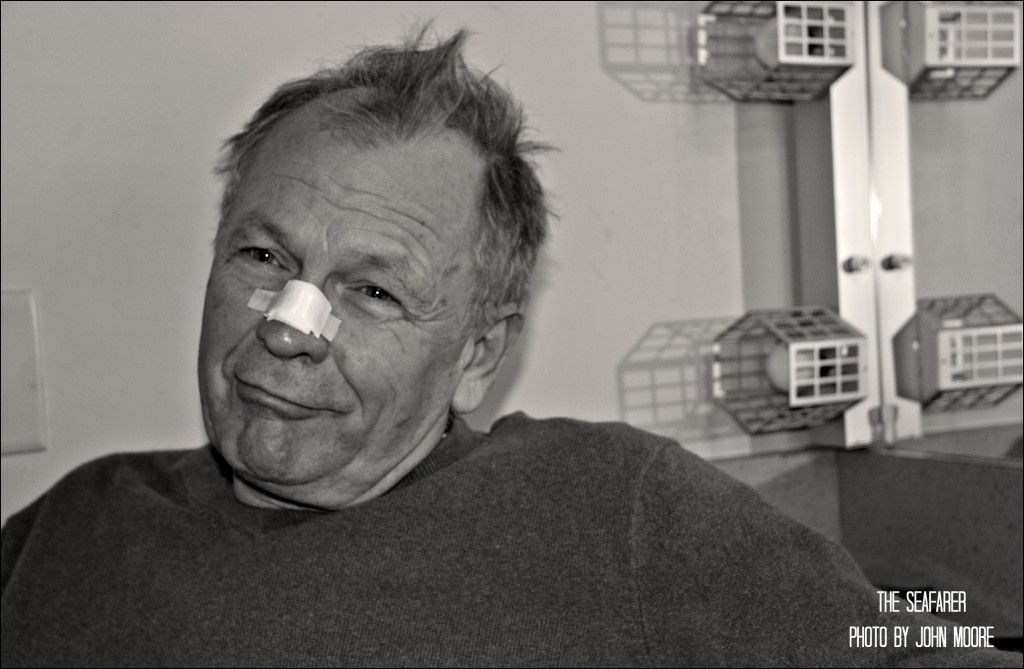 Members of the Aurora Fox stage crew take a quick break by the loading dock.
To see the our full photo series, "It's Opening Night in Colorado Theatre," featuring one intimate, iconic snapshot from 27 Colorado opening nights (and counting), click here.
Click here to subscribe to the CultureWest.org Monthly E-Newsletter