Video: The Shelly Bordas Story, Part 3: A Community Responds
On Sunday, CultureWest named Shelly Bordas Colorado's 2013 Theatre Person of the Year. Here is the third and latest installment in veteran journalist John Moore's ongoing video documentary series chronicling Bordas' story since the Denver actor and mother was diagnosed – for a second time – with end-stage breast cancer that has now spread to her brain and eyes.
In Part 3, the theater community learns of Bordas' dying wish to take her son on a Disney cruise — and makes it happen. Performers and interview subjects include Kevin Lowry, Jesse Greaves-Smith,  Adrian Holguin, Mitch Samu, Colin Hearn, Thaddeus Valdez, Susan Lyles, Megan Van De Hey, Sarah Rex,  Sarah Roshan, Rob Costigan, Jake Walker, Diana Dresser, Allison Watrous,  Emily MacIntyre and more.
Click here to read John Moore's story on Shelly Bordas' "Theater Person of the Year" award
To watch Part 1 of "The Shelly Bordas story," click here
To watch Part 2 of "The Shelly Bordas Story, click here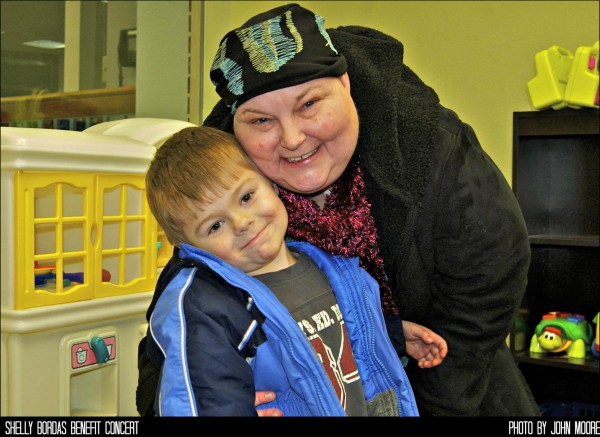 How to help:
To help Shelly defray her ongoing medical expenses, please mail checks in her name to the Town Hall Arts Center, 2450 W. Main St, Littleton, CO, 80120
Click here to subscribe to the CultureWest.org Monthly E-Newsletter
How you can donate to the Denver Actors Fund:
The new Denver Actors Fund is a modest source of immediate, situational relief when members of the local theater community find themselves in sudden medical need. To donate to the Denver Actors Fund, please go here (with our humble thanks):