Photos: My night at Town Hall Arts Center's 'Hair'
 The cast circles up for encouragement and to build energy.

Nick Sugar and Ashlie-Amber Harris (Dionne) are seen opposite music director Donna Debreceni and bass player Scott Alan Smith.

Musical director Donna Debreceni with her live band, Scott Alan Smith, Mitch Jervis and Larry Ziehl.

With the cast buzzing around him just before the audience is allowed in, Casey Andree takes a quiet moment amid the madness to become Claude.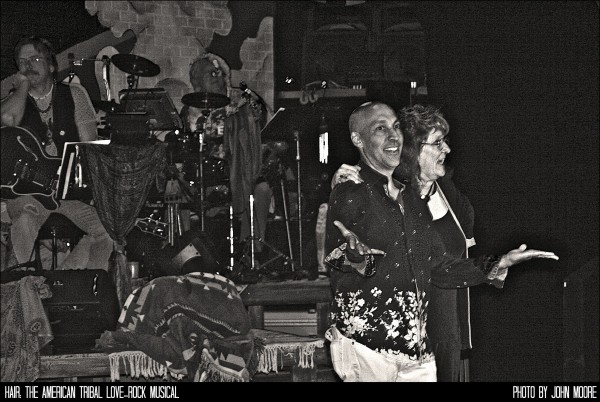 Executive director Cheryl McNab introduces director (and Town Hall board member) Nick Sugar to the opening-night audience.

At the end of the show, the audience is not only on their feet … they are joining the cast for some onstage dancing.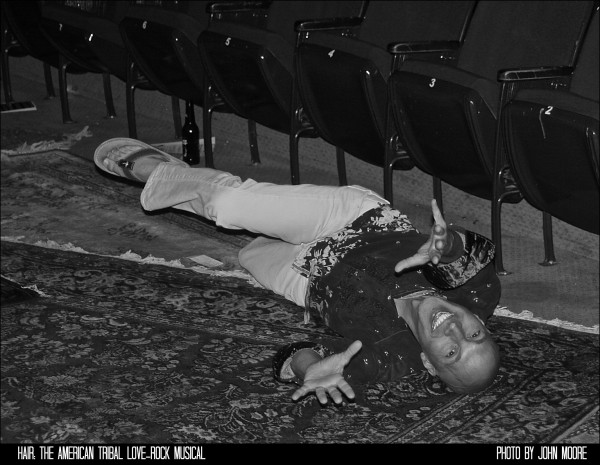 When it's all over, Nick Sugar collapses with relief: Another show in the books!
Click here to subscribe to the CultureWest.org Monthly E-Newsletter
Tags:
Abby M. McInerney
,
Alejandro Roldan
,
Ashlie-Amber Harris
,
Burke Walton
,
Carter Edward Smith
,
Casey Andree
,
Cheryl McNab
,
Faith Goins
,
Hair
,
hair musical
,
jacob villarreal
,
Jessica Evans
,
Lauren Cora Marsh
,
leslie Rutherford
,
Littleton Town Hall Arts Cente
,
Matt LaFontaine
,
nick sugar
,
Noah Jordan
,
Norrell Moore
,
Rae Klapperich
,
rebekah Ortiz
,
Rob Janzen
,
Shena Mathew
,
steven neale
,
Taylor Nicole Young
,
tim howard
,
Town Hall Arts Cente
,
Tyrell D. Rae