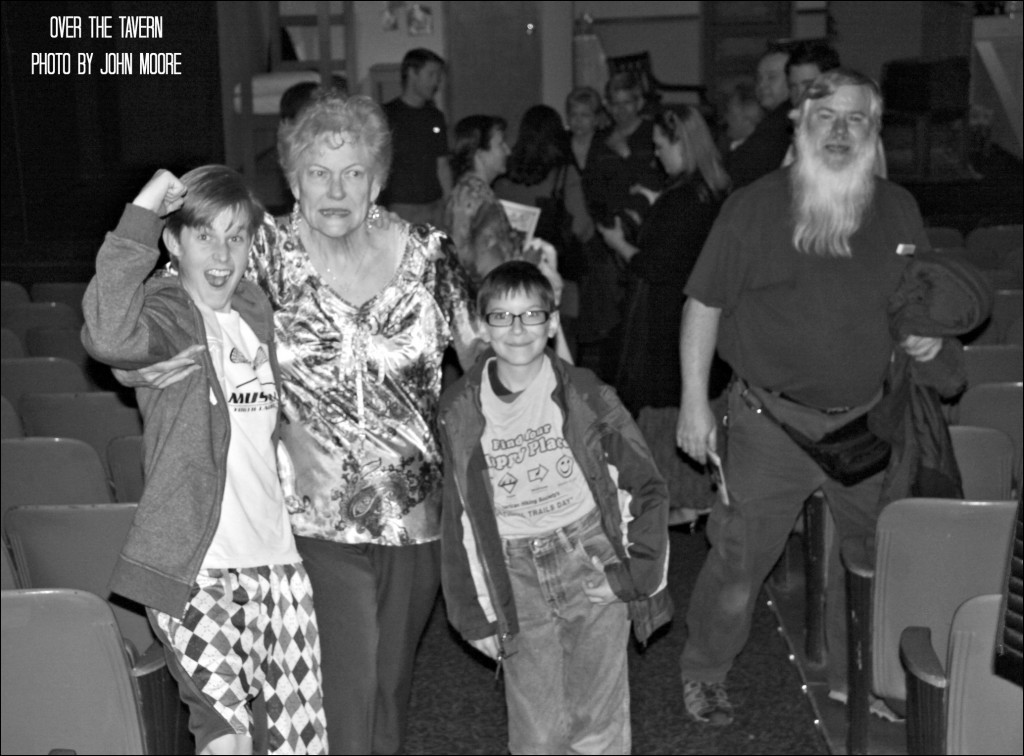 From left: Beau Wilcox, Marian Bennett and Peter Cabrera after the opening curtain call.
By John Moore
Jan. 30, 2013
Here are some bonus images from my night visiting the cast of the Longmont Theatre Company's "Over the Tavern," a bittersweet family story about growing up poor and Catholic in 1959 Buffalo. Featuring Peter Cabrera, Marian Bennett, Krystal Jakosky, Greg Winkler, Beau Wilcox, Montana Lewis and Ben Neufeld. Through Feb. 9 at 513 Main St., Longmont, 303-772-5200 or www.longmonttheatre.org. All photos by John Moore of www.CultureWest.Org. Thanks Tracy Cravens, Dalin Forschler, Judy Ernst, Chris Porter and Jim Grimsley.
To see the full 2013 photo series bringing you one intimate, iconic snapshots from more than a dozen Colorado opening nights (so far), click here.
Click here to subscribe to the CultureWest.org Monthly E-Newsletter
Click below to go to the next page