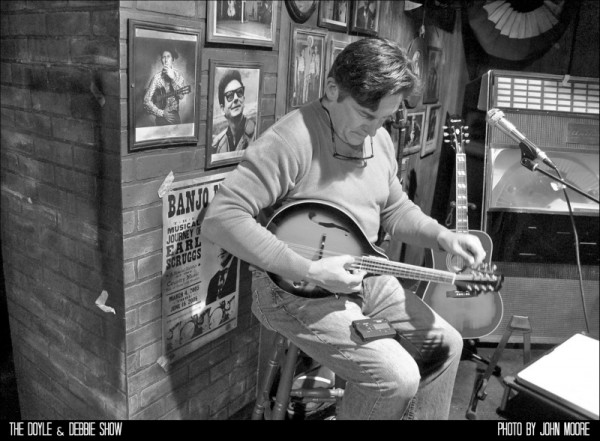 Matthew Carlton, who plays Buddy, gets one of several guitars he plays in tune.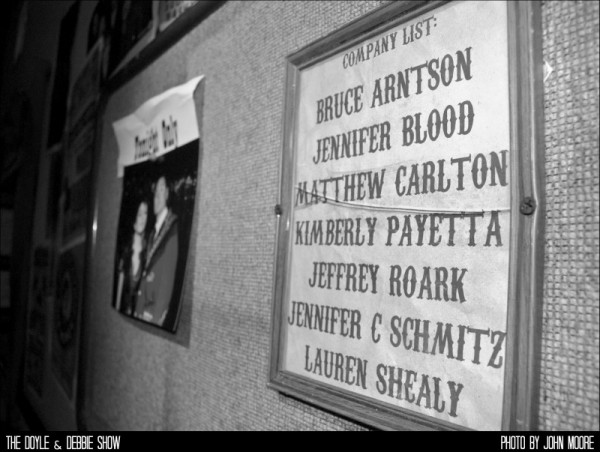 The Denver company includes two local understudies — Lauren Shealy and Jeffrey Roark.

Denver Center director of operations John Ekeberg makes sure everything is working properly on opening night — and that includes making sure that not every light bulb is working in this fictional honkytonk.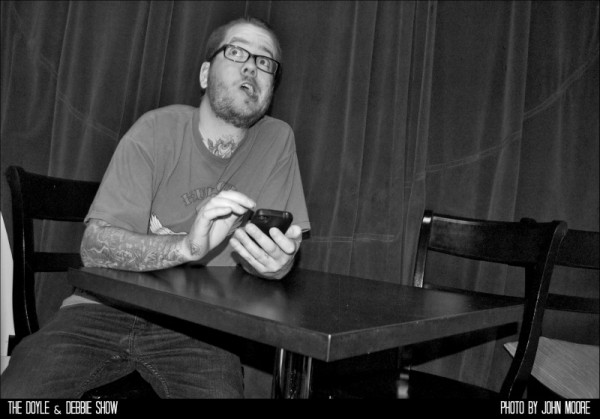 Sound-board operator John Fate can apparently do it all — with an iPhone!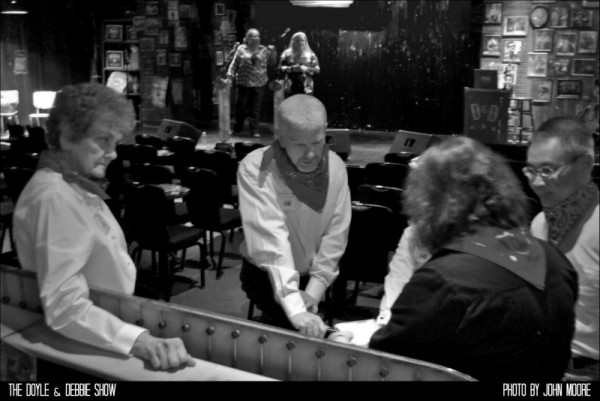 The ushering crew gets in a new groove for "The Doyle & Debbie Show," sporting far more relaxed duds than usual for the theater.

The view from the entry lobby.
(Please click below to go to the next page of photos from our night at "The Doyle & Debbie Show.")