Photos: My night at Town Hall Arts Center's "9 to 5"
 New Town Hall board member Denise Kato welcomes the crowd to the opening performance. Her remarks includes a mention of former cast member Shelly Bordas.
The Town Hall lobby wall of fame.
 Choregorapher Kelly Kates gets a commemorative coffee cup – and a paycheck! – as opening-night gifts.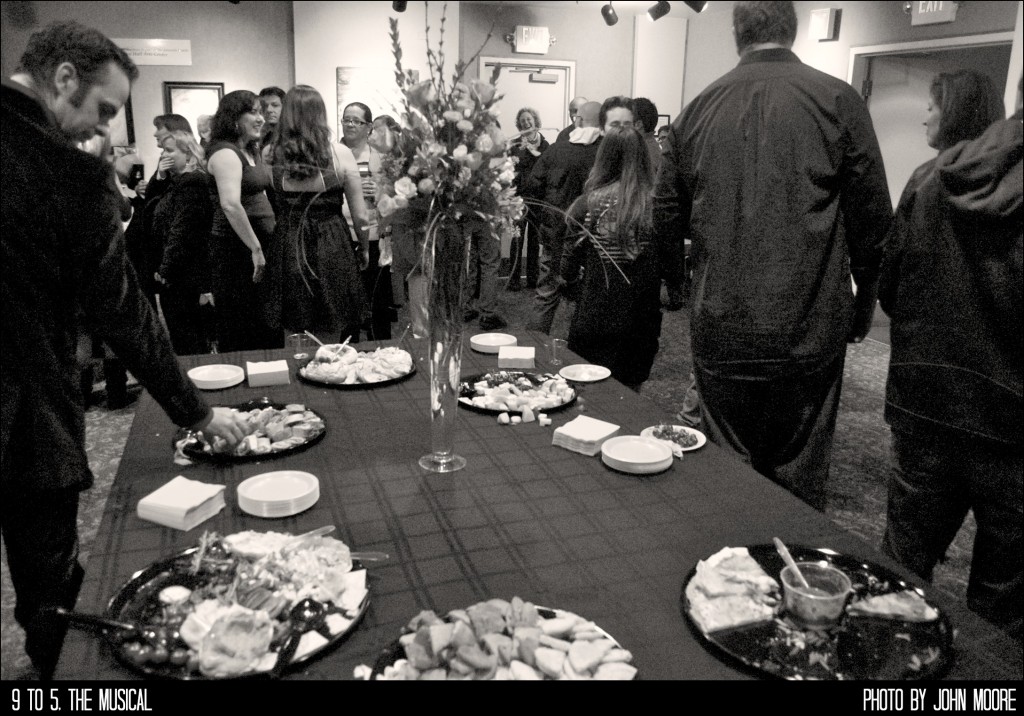 Star Seth Caikowski tests out the opening-night afterparty food spread.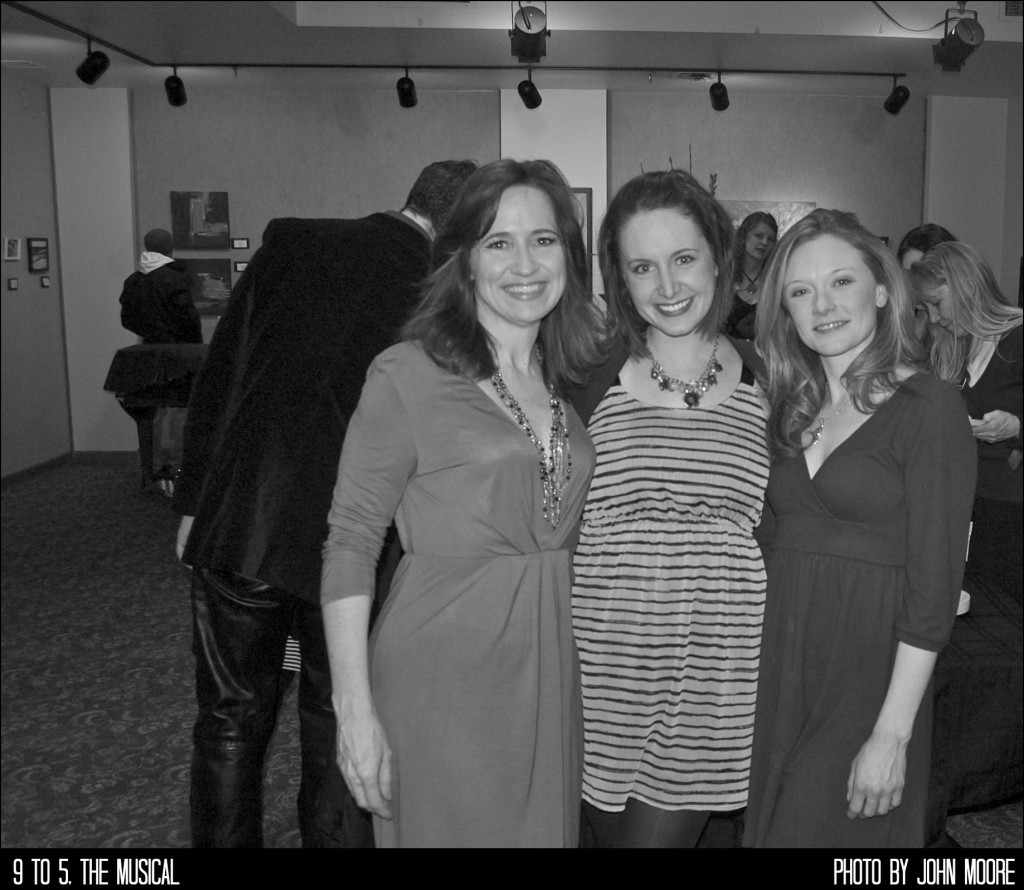 The big three housewives of "9 to 5": From left, Margie Lamb, Alison Mueller and Lisa Finnerty.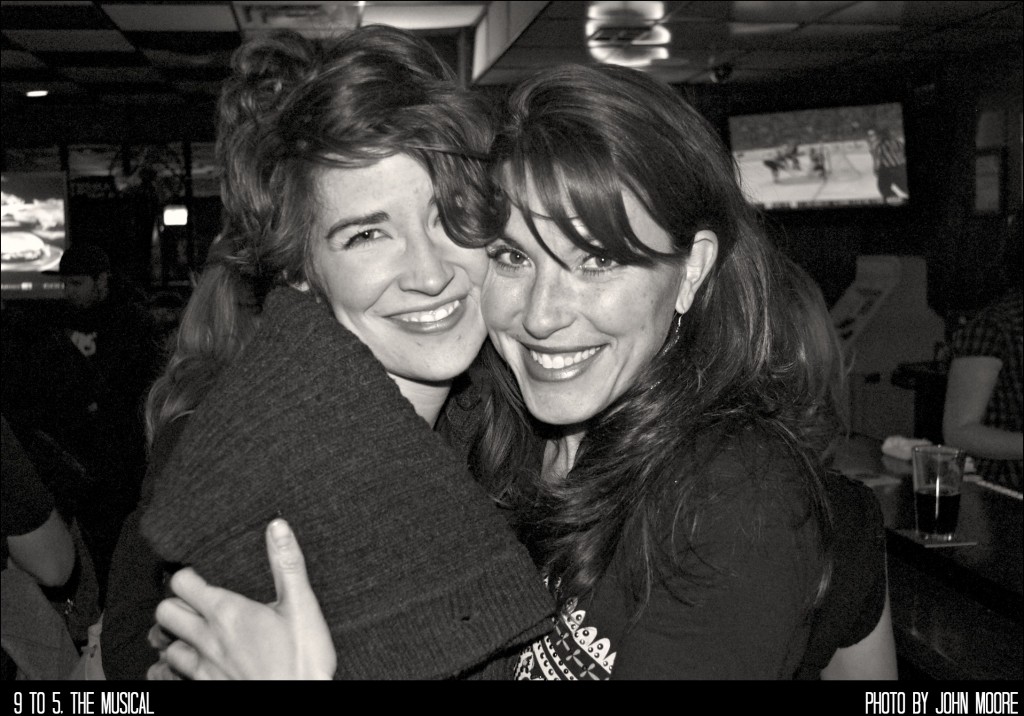 Ensemble member Rebekah Ortiz, left, and former Town Hall actor Ronni Gallup ("Damn Yankees") keep the opening-night party going at a bar on Littleton's Main Street.
Click here to subscribe to the CultureWest.org Monthly E-Newsletter
To see the our full photo series, "It's Opening Night in Colorado Theatre," featuring one intimate, iconic snapshot from 33 Colorado opening nights (and counting), click here.
Tags:
9 to 5
,
Alison Mueller
,
Cheryl McNab
,
Christopher Willard
,
Dolly Parton
,
Donna Debreceni
,
Jona Alonzo
,
Karin Carter
,
kelly kates
,
leslie Rutherford
,
Lisa Finnerty
,
Littleton Town Hall Arts Center
,
Margie Lamb
,
Rae Klapperich
,
rebekah Ortiz
,
Seth Caikowski
,
Shelly Bordas