Anatomy of a theater director: A daily Q&A with Colorado's creative minds
Director No. 28: Christopher Willard.
Most recent directing project: "The Year of Magical Thinking" at Backstage Theatre in Breckenridge
Upcoming project: "Avenue Q," "Charlotte's Web" and "Beauty and the Beast" this summer at the Backstage Theatre in Breckenridge
Your question: So you have cast an actor in a role that requires a fearless, wild abandon.  But you get into rehearsal and it turns out they don't really have the capacity to let loose as much as you think the role demands. What do you do to liberate the actor from caution?
Analogs are good – pointing to other performances or styles that coax the actor toward the end result you seek.  Improvs and acting exercises (playing extreme tactics, playing the scene in a different,  more heightened, style) help to make choices grow bigger. All through the process, give specific notes when the energy level is nearing the level you seek – so the actor can replicate that moment, bank it, and inform the rest of the performance.  You may need to work individually with the actor, removed from the rest of the cast and process, to bolster the actor's confidence. You don't want that actor to feel that the general rehearsals are becoming "all about them." Also, with the prevalence of smartphones and iPads, you have access to immediate video playback to help analyze a performance – although there is a danger of causing the actor to become too self-conscious, too "left brain" about their performance.  You'll have to gauge whether this is a valid option for you and your actor.  But sometimes it's merely a question of the gap in perception – and as soon as the actor "actually sees" himself in performance, he understands what is needed to make up the shortfall. Above all, give positive encouragement to help the actor through the process. Understanding support is so much more beneficial than a shortened temper. Patience is key."
In one word (or, OK, not): What's the most important personal attribute a good director should have? A good director should be aware – in every sense of the word. Be sensitive to the journey of others in the process.  Be a good listener.  Be mindful of the emotional temperature of the room. Be conscious of how the process is progressing. Pick up the pace when the process flags. Relax the pace when it rushes, so you don't miss important moments and discoveries. Be sensitive to what needs to happen to improve the experience for others – so everyone can do the best possible work they can – and achieve a successful, common goal.
In one sentence (or, OK, not), describe your directing philosophy: I view philosophies as mutable things.  As age and experience transforms you as an artist, so too, your philosophies deepen, shift, realign.  I qualify my answer as reflective of where I am at this current place and time.  So here goes:
I view the director as a guide who creates a path for the production team and cast to follow, points out the important "milemarkers" along the way, rallies the group's energies and abilities in order to navigate the hurdles along the way, deftly steers the team over the chasms and potential pitfalls, and gives everyone on the team the important tools to utilize their own abilities to realize the goals of the show.  Oh, and you should develop a healthy sense of humor. It's going to come in handy!
Director No. 27: Michael J. Duran.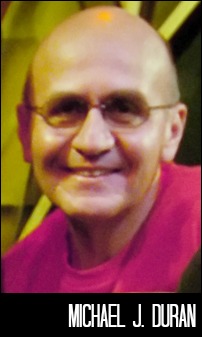 Most recent directing project: Boulder's Dinner Theatre's "42nd Street"
Upcoming project: TBA.
Your question: Do you approach the directing process any differently if you are directing a big, frothy musical as opposed to a more dark and intense one? What about the process is universal – and what is show-specific?
I approach each piece the same way, basically. First is to tell the story in the most clear and concise way. I look to make interesting stage pictures with interesting and seamless transitions between scenes. And I look to showcase the talent around me in the best light … from the actors on stage, to set and costume design, to lights and sound, to the orchestra in the pit."
In one word: What's the most important personal attribute a good director should have? Collaborative.
In one sentence, describe your directing philosophy: Always try to tell the truth.
Director No. 26: Richard Cowden.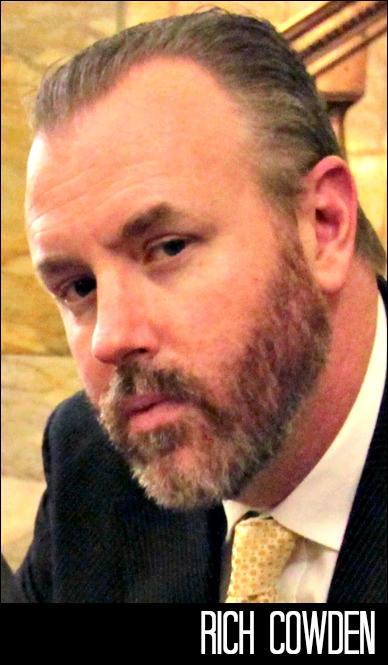 Most recent directing project: "Newark Violenta," at the Edge Theatre
Upcoming project: "Bengal Tiger at the Baghdad Zoo," opening Aug. 30 at the Edge Theatre
Your question: It's hard to imagine an effective director not also being an effective leader, though they seem to be independent skills. What tools can a theater director borrow from an effective leader in, say, the business community that can help him or her in the rehearsal room?
I think what happens all too often in the rehearsal room is that artists approach the process of building a production guided by an underlying assumption that "director" equals "leader," when in fact the two terms, while certainly overlapping in many regards, have connotations that can be exclusive to one another.  That's a ridiculously academic way of saying that just because one is "directing," it cannot be assumed that one is also effectively "leading."  We've all been involved in productions where it seems that a well-intentioned director simply lacks the leadership skills to empower the diverse group of artists for whom she or he is responsible in that setting.

It took me more than a decade of directing professionally and academically for this particular lightbulb to illuminate over my head, but since that time, I've been engaged in theoretical and practical study of the art of leadership as it pertains to the craft of directing. In fact, students in my advanced undergraduate directing seminars spend the first several weeks of class reviewing some of the great works on leadership – from John W. Gardner to Sun Tzu – and the remainder of the term conscientiously applying those lessons to their work on the stage. Once directors have embraced leadership as a specific, develop-able set of tools, the results are quite profound. Concepts and visions are articulated more clearly. Communication between diverse stakeholders (actors, designers, producers and beyond) becomes more focused and effective. Excitement in the process becomes contagious as those stakeholders develop confidence and trust not just in the director, but in all of their colleagues.  I don't believe in "theater magic," but directors firing on all cylinders show us something akin to alchemy.

Might this happen anyway, though, in productions with directors who do not embrace or ascribe to a need to pay special attention to leadership as a particular facet of the process?  Of course.  We've all also been in productions with directors who have a natural ability to lead, who seem to just "get it."  Many of us who have been drawn to this craft do in fact possess ready-made leadership abilities.  For me, I find that my most effective work happens when I'm entrusted with an entire production, rather than just an individual role in it.  I would still suggest, respectfully, that all directors would benefit from a consideration – even for a moment here and there – about the part that leadership plays in their myriad interactions with their colleagues.  I know one thing for sure when I finish a project: I could have directed more effectively. This, to me, means I could have been a better leader.
In one word: What's the most important personal attribute a good director should have? Perspective.
In one sentence, describe your directing philosophy: If your brother-in-law, who says he hates theater, comes to your show, you'd better give him something to cheer for, because, A) We need to do a much better job of reaching those very people, and, B) you're on the hook for his bar tab afterward, since you bribed him to come.
Director No. 25: Wendy Moore.
Most recent directing project: "The Sunshine Boys," starring Jim Hunt and Bob Moore, for the Lake Dillon Theatre Company
Upcoming project: Kristin Carlson's "UnMarried in America," a play about gay-rights issues, for the AACT National Festival in June.
Your question: You get into rehearsal only to discover an actor is already locked in on the way he or she has prepared to perform a role. He isn't so much unwilling to play as unable to change. What do you say, or what exercises can you perform, to unlock the actor so you can both move forward together?
Ah, yes. It happens. A technique that works is to have the characters line up according to a specific dimension (i.e., intelligence, anxiety, honesty) and then justify their positioning. The exercise is time well-spent for everyone at the start of a rehearsal. The specific actor quickly finds out that the folks in this particular production are not the same as the ones in another cast. They also rediscover that the production is not a solo effort.  … If all else fails, 'Coffee with Wendy' is always an option."
In one word: What's the most important personal attribute a good director should have? Preparation.
In one sentence, describe your directing philosophy: Create and sustain the world of the play while nurturing an environment of collaboration, respect, creativity and fun.
Director No. 24: Murray Ross.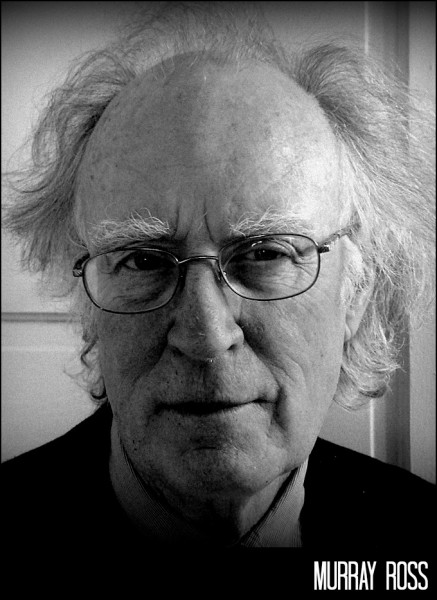 Current directing project: "The Wild Duck," by Henrik Ibsen, April 25-May 12 at TheatreWorks in Colorado Springs (719-255-3232)
Upcoming project: "Cymbeline," "Death of a Salesman," "Venus in Fur" for TheatreWorks next season in Colorado Springs
Your question: What do you say to an aspiring young director who tries everything to get a job, but all doors seem to be barred to him/her? How do you break in?
You find people you like and respect and work with them. You start in the basement shoveling coal if you have to. You know talent and persistence will eventually prevail. Directors are also entrepreneurs — you have ideas, you sell them, you make them happen. You keep your eyes out. There is never enough good theater in the world."
In one word: What's the most important personal attribute a good director should have? Love.
In one sentence, describe your directing philosophy: "Don't just do something: Stand there!" (George S. Kaufman)
Director No. 23: K.Q.
Note: You may not know the name, but it's safe to say no director has directed more local actors in the past 35 years than K.Q., especially when you consider that his annual Magic Moments productions gather as many as 200 cast members on the same stage. (These shows raise money for businesses that provide services for those with special needs). K.Q. has now directed everyone from John Carroll Lynch, Nick Sugar, Paul Dwyer, Annie Dwyer, Steve Burge, Jada Roberts, Kevin Tobias Brown, Drew Frady, Laura Eason, Daniel Langhoff, Traci Kern, Regan Linton, Lisa Finnerty, Mark Shonsey, Anna High, to, most recently, Amy Board, Sarah Rex and Keegan Flaugh. Just for starters.
Most recent directing project: Magic Moments' "Spirit & Soul, the Tour"
Upcoming project: Working on two writing projects, a drama and a musical.
Your question: What is the secret to pulling off the logistical challenges of a show with a massive cast size, especially when so many of them have special needs?
I imagine there are three things: 1. Training; 2. A large, professional and dedicated staff; and 3. A well-developed battle plan."
K.Q.'s elaboration on the question:
1. Training: I cut my teeth on large productions working with the Original Scene, where we often had 50 to 60 actors in a show. The difference between a cast of eight and that of 50 is huge. But the difference between 50 and 200 is not so much. It also helped that I was the road manager for several tours, and I learned the value of pre-planning down to the smallest detail.
2. Staff: Through the years, many dedicated theatrical types have signed on for these productions, looking for a challenge — and a wild ride. Having professional designers and production stage managers on board greatly reduces the stress level. Musically, this type of show demands a very patient and forgiving pro, which we have in Donna Debreceni. Danceically (yes, it's a word), this size show would not be possible without many enthusiastic and caring choreographers willing to think and dance outside the box, especially in consideration of those with special needs. And, of course, volunteers … what theater could survive without them?
3. Battle-plan: Probably the biggest "secret" is a well thought-out "battle plan." Thorough knowledge of the demands and particular needs of the script and the cast is essential. Casting the show so that everyone is in their appropriate place, and has a place, is not the hardest thing (though it ain't easy). The hardest part of this process is compiling the rehearsal schedule. With 200 people, there are 200 individual schedules to maneuver. Collaboration with the staff and a willingness to compromise is paramount.
Basically, it comes down to surrounding yourself with great, caring people — and a steady and reliable source of good coffee and donuts.
In one word: What's the most important personal attribute a good director should have? Patience. (Several good words have been mentioned in your series, but this one has seemed to be noticeably absent thus far).
In one sentence, describe your directing philosophy: I try to direct with as much passion as I can, and instill the same in my actors, and my audience.
Director No. 22: John Ashton.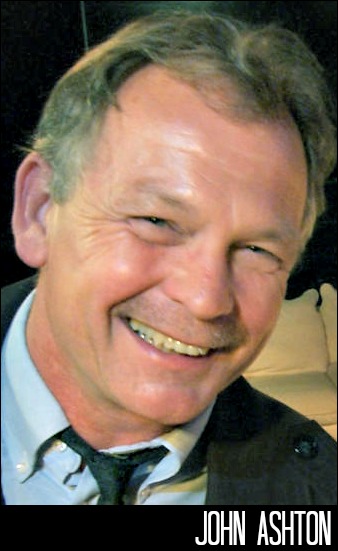 Most recent directing project: Produced and acted in "The Seafarer" at the Aurora Fox. Also directed "Picasso at the Lapin Agile at the Aurora Fox. (An oldie, but we wanted to bring it to Fox audiences.)
Upcoming project: Still looking.
Your question: You're nearing opening night and it has become unavoidably apparent that you have an actor who, for whatever reason, has not been able to get the play into his head. The lines are not coming. How do you help that actor to overcome whatever is blocking him? And at what point do you bite the bullet and make a change? What if it happens after you have already opened?
This problem would have to have been dealt with long before opening night. Repetition and focus is the usual solution. If that doesn't work, and the role is a large one, and the actor goes up on a large portion of the lines, the actor has to be replaced. If the actor gets most or nearly all the lines, maybe we could figure out ways to leave text in strategic locations. (Brando had his lines posted all over the set, and once, I heard, on a billboard across the street.) A lot depends on the nature of the play. If it's a loose comedy (and I been in some loose ones), some latitude is OK. If it's a carefully crafted drama, you can't mess around."
John Ashton's elaboration on the question:
I've been in this position once – as the guy who went up on his lines close to opening. In the Modern Muse production of "Seascape" several years ago, I had some sort of anxiety attack and went almost totally blank at a preview. I thought once I got hold of a few lines, I'd be OK, but I kept spacing out. The whole play was torture – for all of us. The rest of the cast – Billie McBride, Geoff Kent and Anne Penner – did their noble best to fill in the gaps, but I was hopeless. In the course of disastrous events on stage, I sorta lost my way altogether and even made up new blocking. Everyone was very generous and understanding, at least in my presence. Producer/directors Gabriella Cavallero and Steve Lavezza had faith in me and encouraged me. (What else could they do?) Later that night and most of the next day I drilled my lines, took a good long nap, and opened the show. I had no major problems with lines after that.
In one word: What's the most important personal attribute a good director should have? Heart.
In one sentence, describe your directing philosophy: Create an atmosphere in which each person can do their best creative work. Honor the text, the techies, designers, actors, and audience.
Director No. 21: Christopher Alleman.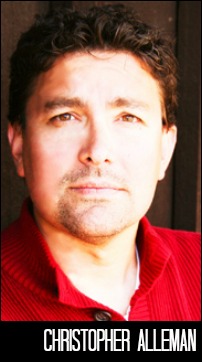 Most recent directing project: "Kiss of the Spider Woman" for the Lake Dillon Theatre Company (perhaps one of my favorite projects ever)
Upcoming project: "Don't Dress for Dinner," opening Nov. 22 at Lake Dillon
Your question: Before you became a director, what's the worst practice you ever observed in a director? We're talking so bad that it has informed the way you have directed ever since?
This is easy. While in grad school, one of our professors was directing a production of Shakespeare's "The Tempest." The director chose to set the script in a nebulous location with a highly technical media component. (I have no issue with concepts … Well, not much of an issue … OK, most of the time I have issues with concepts). The play was incredibly discombobulated and simply hard to follow. So much so, audiences were flocking from the theater at intermission. The director's response? "Forget them. They just don't understand theater. Besides, we don't do this for them. This is for us." It taught me a lesson that I believe with ever fiber in my body: "Theatre is product-oriented. Not process-oriented." That doesn't mean to not challenge your audiences. Push them. Enlighten them. But most important: Entertain them, and treat them with respect."
In one word: What's the most important personal attribute a good director should have? Flexibility.
In one sentence, describe your directing philosophy: Direct by following the text of the script, not by your ingenuity.
Director No. 20: Pat Payne.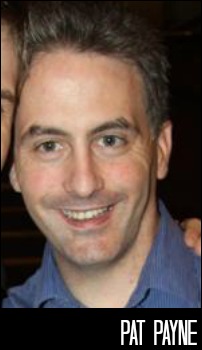 (Note: Pat Payne founded the Spotlight Theatre but also earned a spot at the Arvada Center table by  serving as  a volunteer assistant director on many of its big, Broadway musicals. That has led to his first directing job there, "The Mousetrap," opening next January.)
Most recent directing project: "Legally Blonde, the Musical," running through May 19 at the Midtown Arts Center in Fort Collins
Upcoming project: Directing "Baby," opening May 31 at the Cherry Creek Theatre; assistant directing "Curtains" (under Gavin Mayer), opening July 9 at the Arvada Center
Your question: What's the most effective use for an assistant director?
An assistant director's job is to be an extra set of eyes and ears for the director. Your job is to assist and help with the director's vision, and help get the work done. It is imperative that you understand the director's concept. Your No. 1 goal is to serve that concept, and thereby serve that director. Being an assistant director has improved my directing immeasurably because I have learned different styles, and I am able to pick-and-choose what tools work best for me as a director."
In one word: What's the most important personal attribute a good director should have? Storytelling. It is important that a director be able to tell a good story and is able to capture an audience's imagination. But he or she must first capture the cast's imagination in the rehearsal room.
In one sentence, describe your directing philosophy: Good preparation, research, a plan and a little bit of flexibility will take care of almost everything. Being a good leader and a good person will just make your life easier.
Director No. 19: Edith Weiss.
Upcoming directing project: "Vox Phamalia 6," a night of original standup comedy written and performed by actors from the handicapped Phamaly Theatre Company, Oct. 25-Nov. 4, at the LIDA Project's work|space, 2701 Lawrence St.
Your question: Your cast is tired. Maybe a little frustrated. Teetering on losing their morale. It's just a few days before opening. What tangible things can a director do to right the ship?
Give 'em a good pep talk. If that doesn't work, have them do a double-time run-through (where the cast goes through the entire play, only speeded-up.) That works especially well in a comedy."
In one word: What's the most important personal attribute a good director should have? Wine and cigarettes. … OK, just kidding. Communication.
In one sentence, describe your directing philosophy: Make it collaborative. The actors probably know their characters better than the director does. Because if you hate it, you can always say no. But if you're working with good actors, it will just make it better. (I realize that is not one sentence. I'm a rebel. Now it's six. Make that seven. … Shall I keep counting?)
Director No. 18: Gavin Mayer.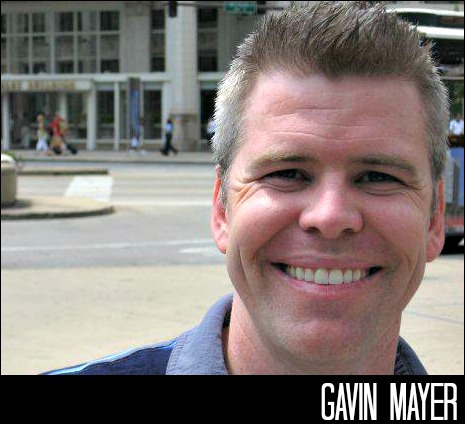 Most recent directing projects: Arvada Center's "Miracle on 34th Street" and "Legally Blonde, the Musical"
Upcoming project: Arvada Center's "Curtains," July 9-28
Your question: What's the most helpful thing you can possibly tell an actor 5 minutes before he or she goes onstage on opening night?
"Do the same show you did last night." I believe getting actors to be consistent in the last few rehearsals is very important. It is my hope that by the time opening rolls around, they have created a consistent rhythm and energy to their performance. There will always be minor adjustments to make, but it's my goal by opening to make the actors feel comfortable and ready to go out and give their all.
Follow-up question:
What's your feeling in general about "circling up" the cast just before the show for some communal energy? Is that a good thing for young actors? Do big-time actors need, or even want, that kind of pep talk?
I believe the "circling up" is best done after the final dress rather than before opening. I like to hand the show over to the actors at opening and trust them as professionals to go through their own process of preparation for a performance. I think it's a great thing for young actors. Many are still trying to figure out how to prepare for a performance, and it's a great way to show them ways actors prepare physically and vocally before a show. Doing a group warm-up with young actors also encourages a sense of ensemble. The social aspect of a production is very important to most actors and is a great way to help develop a passion for theater in young people. As for the "big-timers," I don't know if it's about needing a pep talk as much as a need to bring closure to the process. Creating any piece of theater requires a sense of vulnerability, focus and investment from everyone involved, and I believe that needs validation at the end of the rehearsal process.
In one word: What's the most important personal attribute a good director should have? Compassion.
In one sentence, describe your directing philosophy: Create an environment in which everyone involved with the production feels it's safe to take risks.
(Please click "Page 3" below to go to the next page of our series, "Anatomy of a Theater Director")
Tags:
A. Lee Massaro
,
amy board
,
anatomy of a director
,
Anne Penner
,
Anne Sandoe
,
Annie Dwyer
,
anthony powell
,
Arvada Center
,
ben dicke
,
Bernie Cardell
,
Bev Newcomb-Madden
,
billie mcbride
,
brian freeland
,
chip walton
,
Christopher Alleman
,
Christopher Willard
,
christy montour-larson
,
Daniel Langhoff
,
Dave Mazzeno
,
deb flomberg
,
Debbie Stark
,
Donna Debreceni
,
donovan marley
,
Drew Frady
,
Ed Baierlein
,
edith weiss
,
Gabriella Cavallero
,
Gavin Mayer
,
Geoff Kent
,
ignite theatre
,
Jada Roberts
,
James O'Hagan-Murphy
,
Jennifer McCray Rincon
,
jeremy palmer
,
jim hunt
,
john ashton
,
john carroll lynch
,
john moore
,
josh hartwell
,
K.Q.
,
Keegan Flaugh
,
kent thompson
,
Kevin Tobias Brown
,
Larry Hecht
,
Laura Eason
,
Laura Norman
,
Lisa Finnerty
,
Lyndsay Palmer
,
mare trevathan
,
Mark Shonsey
,
maurice lamee
,
Michael J. Duran
,
Molly Ivins
,
murray ross
,
nick sugar
,
Pat Payne
,
Paul Dwyer
,
Philip Sneed
,
Rebecca Remaly Weitz
,
Regan Linton
,
Richard Cowden
,
Robert Kramer
,
rod lansberry
,
sarah rex
,
scott levy
,
scott rc levy
,
Steve Burge
,
Steve Lavezza
,
steve wilson
,
sweeney todd
,
terry dodd
,
The Man of La Mancha
,
Traci Kern
,
Trenton Schindele
,
Warren Sherrill
,
Wendy Moore